Hello 2015! We can't believe we're already celebrating a new year! We were looking back over our year here on The Merrythought and thought it would be fun to share with you what had you guys clicking over. A few of the posts that made our top 10 in pageview ranks were also on our top 10 last year – we're glad you guys are loving and sharing our older posts still! These top 10 posts are the most popular posts that were posted in 2014…


Bohemian Twist – this hairstyle was a favorite with you guys and with us too! It's easy & quick to do, looks great, and I often find myself often sporting this do!


Braided Jute Basket – we featured a few jute projects in 2014 and a good craft stash always includes lots and lots of jute twine!


Mini Copper & Marble Shelves – these sweet little shelves feature some of our favorite materials – copper and marble and are quick, easy and cheap to put together!


Green Pineapple Smoothie – we tried out a few healthier recipes at the beginning of the year and this one quickly became a favorite!


Baked Potato Toppings – we love doing these kind of posts (we've done hot dogs, waffles, baked potatoes, and grilled cheese) and we have more planned for this year!


Cardboard Camper – this fun little camper provides hour of play for little ones and is basically free to make (if you've got the supplies on hand) – it's the perfect toy!


Get Well Kit – these get well kits are a nice way to bring a little cheer to a sick loved one!


Hanging Lounge Chair – summer days should be spent relaxing in chairs like this while sipping a cold drink…we're glad you think so too, judging by the popularity of this lounge chair!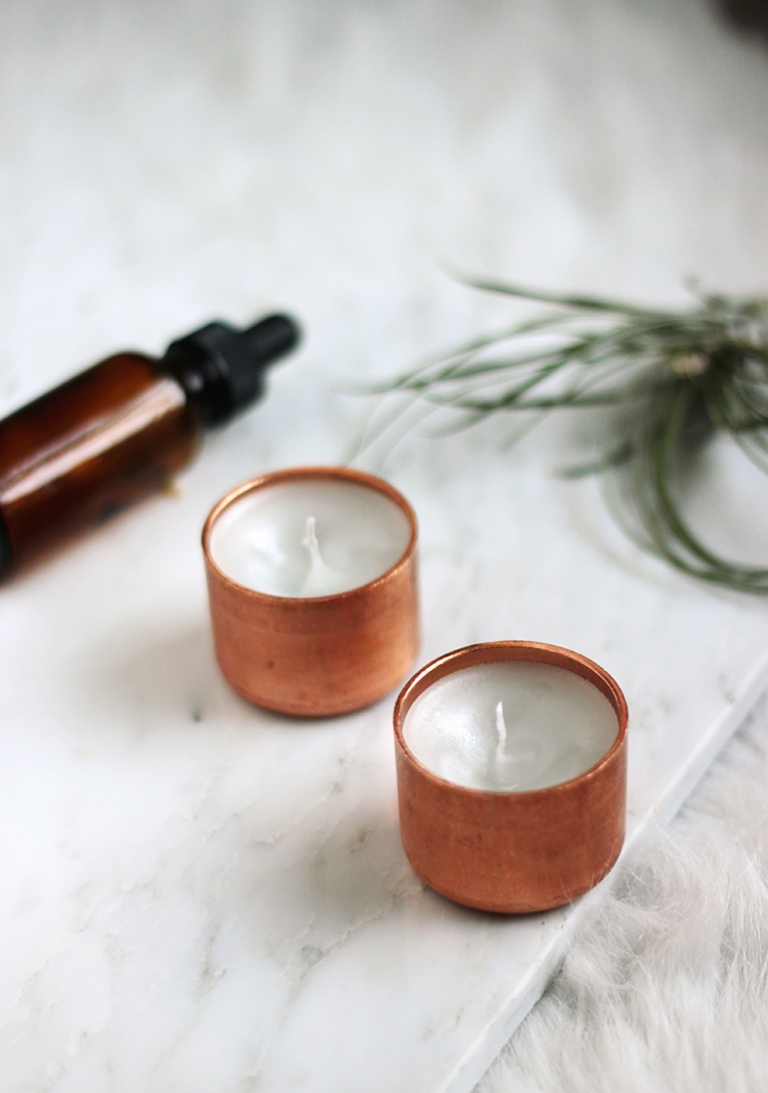 Copper Candle – this seemed to be the year of copper and these little candles are an easy, beautiful way to bring copper accents to your home!


Hanging Table – this gorgeous table was one of our favorites too, we love the natural, simplicity it brings to the room!
And here are a few of our posts from 2013 that still have you guys clicking over and rank in the top 10 for pageviews:

Pallet Swing Bed | Pallet Coffee Table | Beer Cheese


Wooden Rings | Triangle Prism Necklace | 10 Waffle Toppings
As always, we can't thank you enough for reading along, liking and sharing our posts! We really feel blessed by the community here and we love connecting and sharing with you guys. It's been a great year and we can't wait to see what 2015 holds for us personally and for The Merrythought! We'll be celebrating 2 years of blogging here in February and it's crazy that it's been that long already…although we know those are baby years in the blog world! Thank you thank you dear readers for following along on our journey and supporting us!
And of course, we'd love to have you following along on Instagram, Facebook and Pinterest, so if you're not already, we'd love it if you would!
xoxo