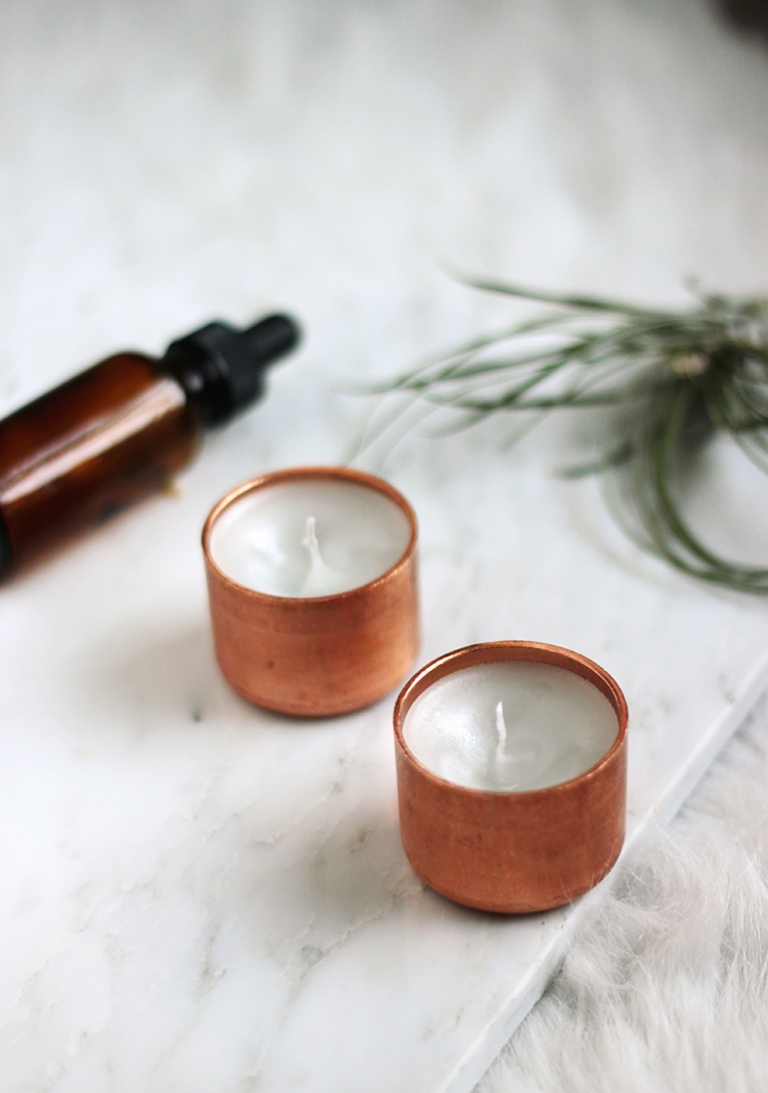 Sometimes you just need a few more copper accents to scatter around your house, right? These super simple copper votive candles are the perfect thing to add to your space! Plus, they're easy to make in big batches and give out as gifts! 😉

What you need:
-Wax (I just used a large unscented candle.)
-Wide mouth jar or can (I used a wide mouth Mason jar.)
-Fragrance
-Copper Caps
-Hot glue
-Wicks
How to make it:
-Cut your wax into small chunks and place in jar or can.
-Place the jar in a saucepan 1/2 full of water – make sure water level is below the mouth of the jar.
-Heat over low-medium heat, continuously stirring the wax.
-Add fragrance once wax is completely melted. (1 oz of fragrance to 1 lb of wax.) Stir to combine.
-Hot glue the wick to the center of the copper cap. To keep the wick in place, use a clothes pin across the top of the cap that holds the wick in the center.
-Remove the jar from the hot water. Use pot holders!
-Slowly and carefully pour melted wax into the copper caps.
-Allow wax to cool completely and trim wick to about 1/2″.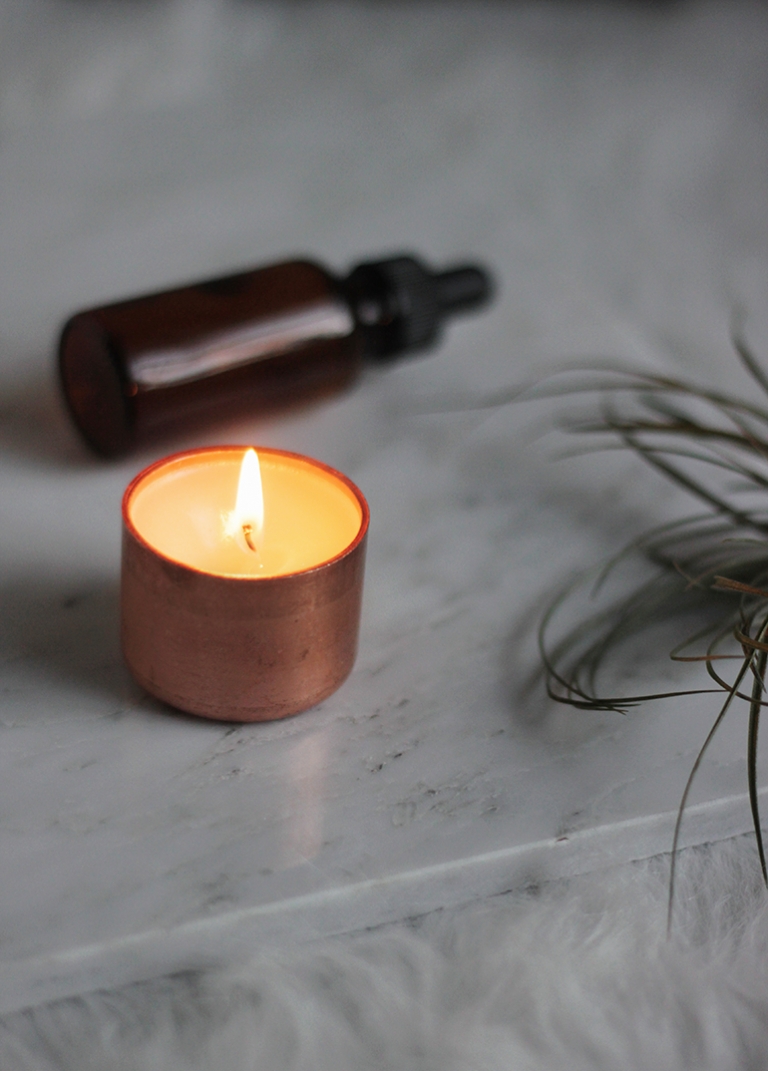 xo. Caitlin