It's hard to believe we're saying good-bye to 2013. What a year! While we haven't been blogging for a full year yet – we started this blog in February – we thought we'd share our top 10 most popular posts of most of 2013. Here's what had you guys clicking over:


Our projects with pallet boards seemed to be a big hit on the blog. This DIY Pallet Board World Map was a post by our contributor (and sister!), Lyndsay. She made the map as decor for her office wall and so kindly documented her process to share with our readers.


This DIY Pallet Wood Coffee Table has probably been one of my favorite projects.  We teamed up with Dremel Weekends and my husband Mike to show you how to build your own coffee table using pallet wood.  This table is currently in my living room and I absolutely love it!


One of our new favorite food projects involves getting our whole family together and having everyone come up with a topping for a certain food and naming their creation.  We've done it with hot dogs and waffles.  And we have more of these kind of posts coming up in 2014!


These Paint Dipped Mugs were a super easy diy. They make really great gifts – for teachers, moms, coffee/tea-loving friends…


We love to make jewelry! It's fun, usually pretty easy and so usable! This Triangle Prism Necklace was one of Caitlin's favorites.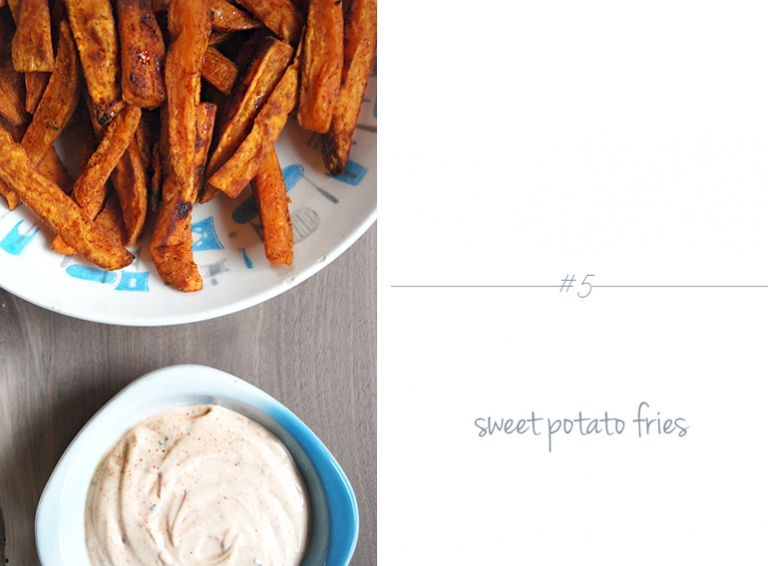 One of our favorite side dishes – Sweet Potato Fries with Zesty Ranch Dip. We eat these a lot in our house.  I think the sauce was a bigger hit on the blog than the actual fries.  We're also really into our dips in this house too!


These simple, upcycled Light Bulb Vases are another "Mike project" (there's quite a bit of those on the blog).  He's been making them for years and showed our readers the pretty simple steps to make their own.  This post also got us our first magazine feature – yay!


One of my most popular and requested desserts, Salted Caramel Cupcakes, seemed to also be a big hit with readers.  It's that salted caramel sauce – it's so addicting!!


Ahh, these beautiful wooden rings. Most definitely one of my favorite projects that Caitlin has done – and so popular with all of you.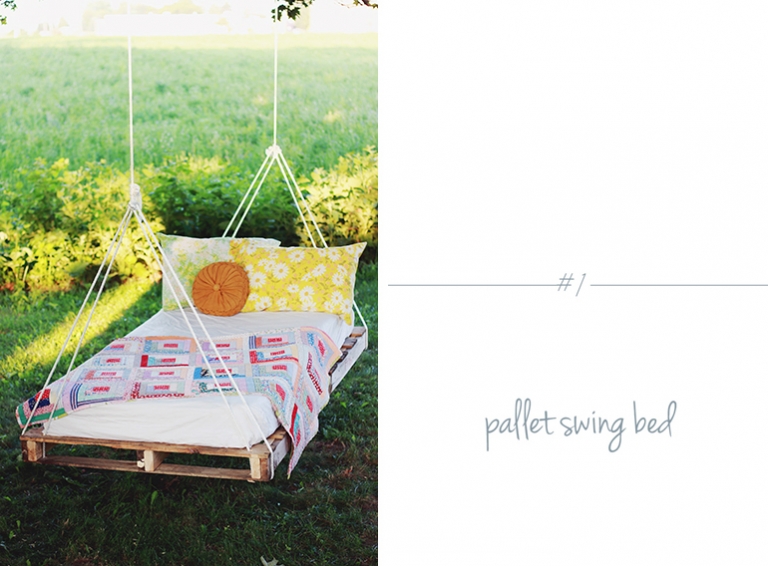 And coming in at number one is our DIY Pallet Swing Bed.  This post went viral and it's been crazy seeing it everywhere…(although we've seen a lot of stolen images of it out there too – not cool…always link with love people!  We don't want to have to watermark our images!).  Also super amusing – how many people have been commenting on my dirty "summer feet" from pictures in that post!  We've seen so many comments out there with people being disgusted by my feet and so many people defending my feet – haaa!  (I actually do not like feet at all, so it's been a little crazy how many people are now discussing my feet!)  Caitlin and I never even thought anything of it or really noticed it in the pictures – we be country girls running around barefoot!
We're so appreciative and thankful for all of you dear readers! Starting this blog up has been quite the adventure and we had no idea how this would go over or if we would stick with it. We love the creative outlet it provides and we love the connections and sweet friends we've made through the blog, Instagram and Facebook. You all have been so inspiring and encouraging and we can't thank you enough for that. Thanks for reading along. We're so excited to start a new year here on The Merrythought and to celebrate a full year of blogging here come February!
We'd love to have you following along and connect with you on Facebook, Instagram and Pinterest.