I remember being fascinated by mini zen gardens when I was younger. Somehow I never had one of my own though. When I stumbled across an image of a little kid playing in a mini zen garden recently, I knew I needed to make a version to have at my apartment. I added some tiny geodes and crystals that I am just in love with! It looks beautiful sitting on a desk or coffee table. Plus, of course, taking the time to comb through the sand and reorganize everything is super relaxing.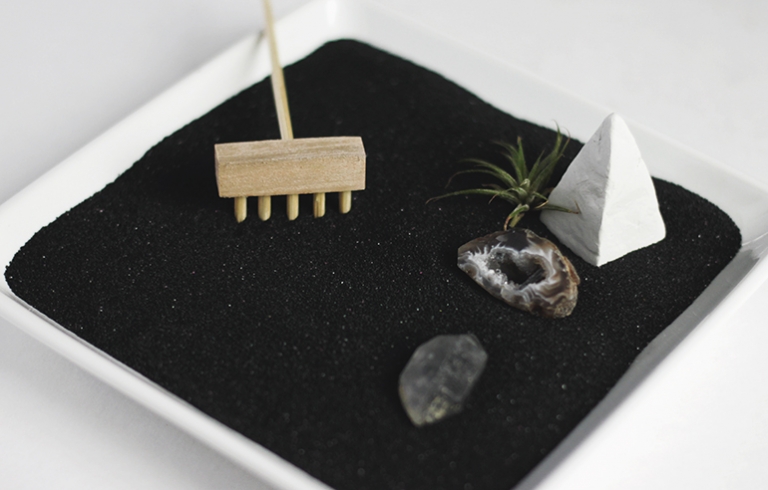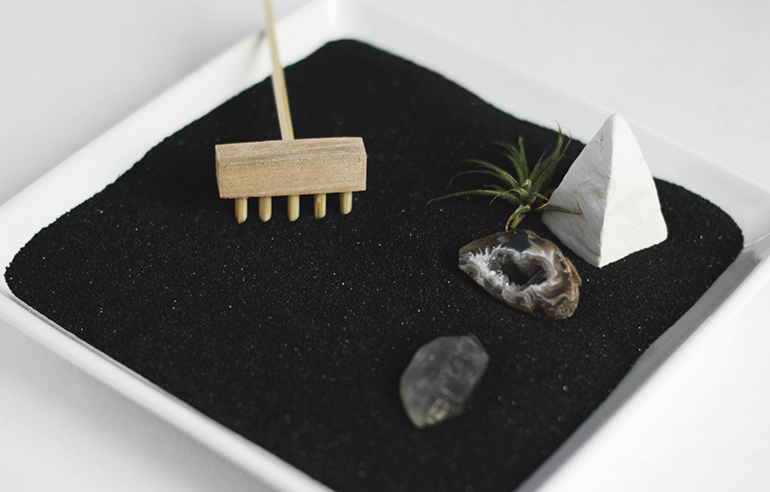 What you need:
-Dish
-Sand
-Crystals (I bought mine here.)
-Airplants
-Stones
-Little Knick-knacks
-Mini Rake (I made mine out of scrap wood and skewers. Just cut skewers to size, drill holes the size of the skewers, and the glue in place.)
Add some sand to the dish and the organize as desired. Simple as that!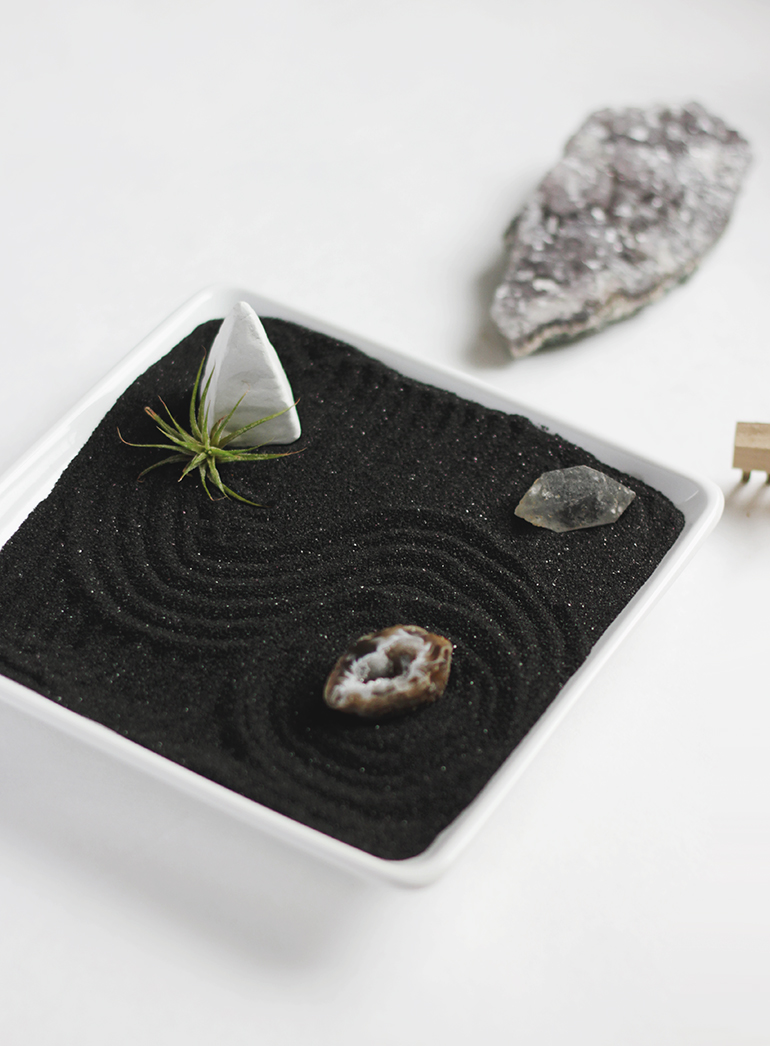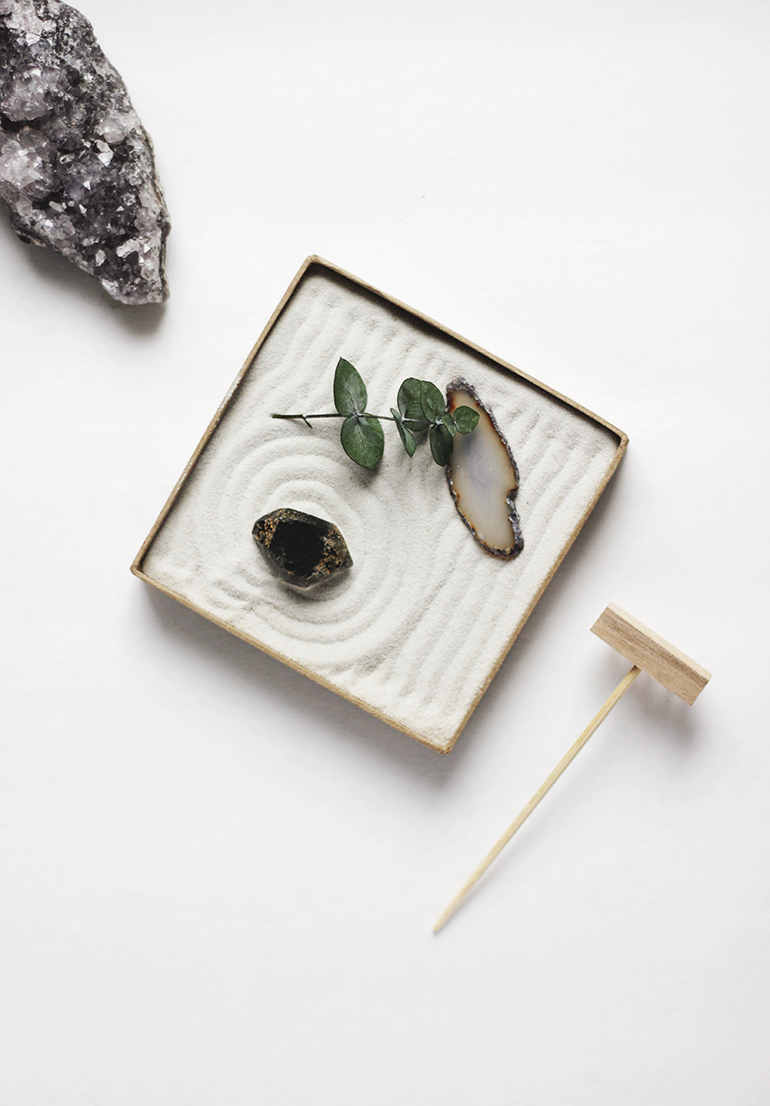 Perfect gift for a friend that's stuck in a dreary office all winter.
xo. Caitlin