I'm always looking for more ways to enjoy coffee and during the hot summer months, cold coffee drinks are at the top of my list of favorite things! Before the cooler days of fall arrive (I'll be honest, I can't wait!), I thought I should share the recipe for this delicious drink. I recently received a bottle of Dave's Coffee Syrup from Marx Foods (as part of the winnings from the Floral Food Photography contest) and have enjoyed making different drinks with it.  This coffee ice cream soda is the perfect treat – cool, refreshing and sweet. I tried it with both coffee ice cream and vanilla ice cream, and I'm definitely a fan of the coffee ice cream – it gives it an extra boost of coffee flavor that's a must-have in my book!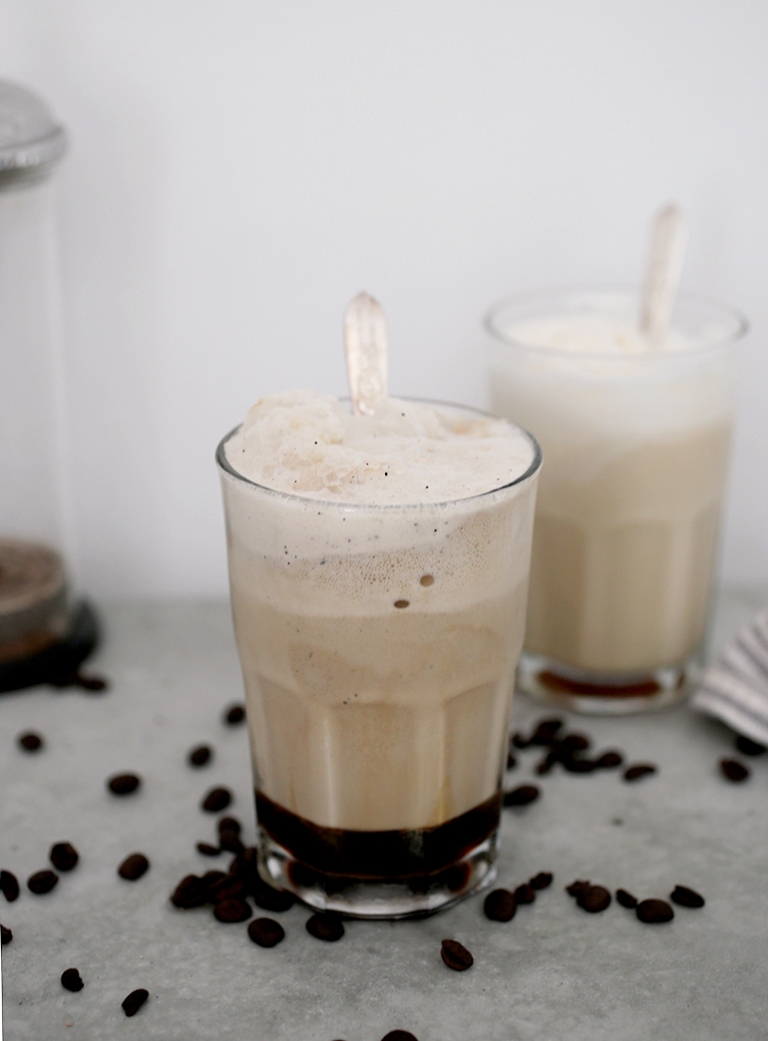 Coffee Ice Cream Soda
3-4 tablespoons of coffee syrup
(I used Dave's)
2 scoops of ice cream, coffee or vanilla (I recommend coffee)
1/4 cup milk
5 oz. chilled club soda
dash of cinnamon if desired
Place 3-4 tablespoons of coffee syrup in a tall glass (I would use 4 if using vanilla ice cream). Add 2 scoops of ice cream. Add milk and top with club soda. Sprinkle on cinnamon. Stir before serving.


What's been your favorite drink to indulge in this summer? This is my favorite way to enjoy iced coffee; and affogatos are one of my favorite coffee desserts! For those that love floats & sodas, I recommend you try our Rosemary Rhubarb Float or Italian Cream Soda!
-Manda