Back to share a few more tasty mocktail recipes! These refreshing drinks are perfect for this spring season that seems to finally be coming around. Be sure to try these out at your Easter get-togethers this weekend!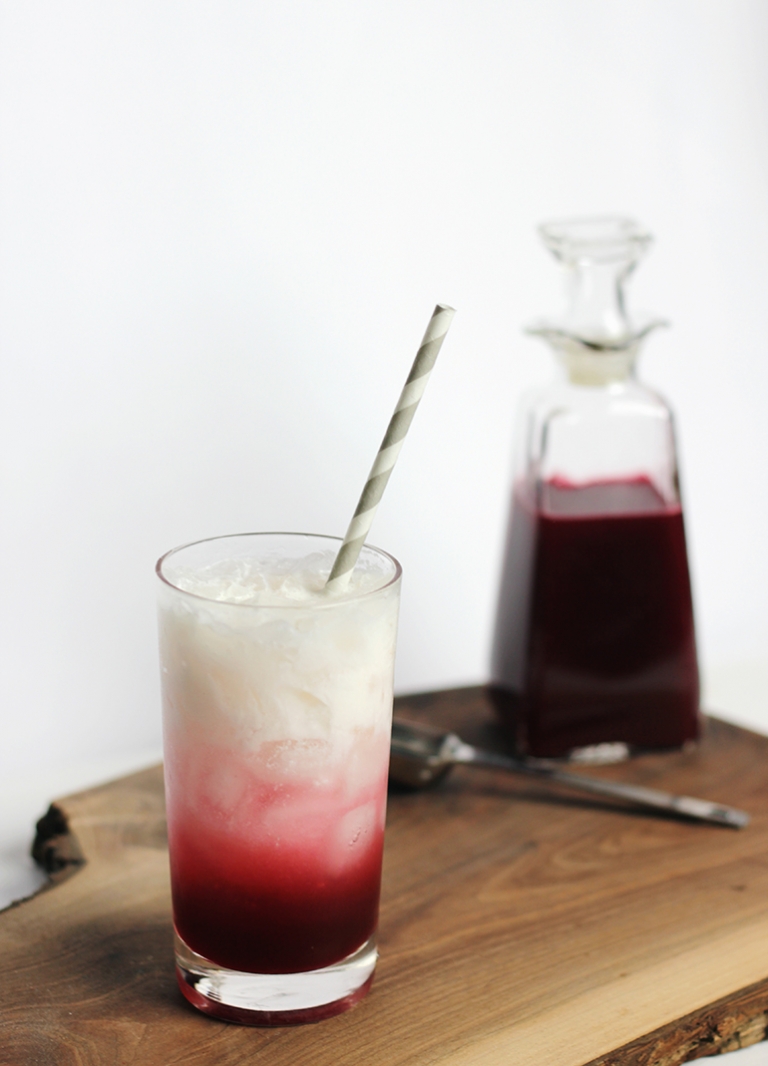 Italian Cream Soda
3 tbsp flavor syrup
1 tbsp heavy cream
Ice
Sparkling mineral water
Add the syrup to a glass then fill the glass 3/4 full of chopped ice. Slowly pour in the sparkling water until the glass is almost full. Add the heavy cream to the top of the drink. Mix to drink.
How to make your own flavor syrup:
1 cup fruit (I used raspberries)
1/4 water
Bring to a boil and continue cooking until fruit has lost its texture. Strain liquid into a bowl and discard fruit. Put liquid back in pan and add 1/3 cup of sugar. Boil until the sugar dissolves. Remove from stove and let cool.

Ramos (Non)Gin Fizz
3 tbsp lemon juice
2 tbsp lime juice
2 tbsp heavy cream
1 egg white
2 tsp sugar
3 tbsp Polar Orange Dry Soda
Combine all ingredients in a cocktail shaker filled with ice (or just use a big mason jar) Vigorously shake for a few minutes until completely mixed and frothy. Pour into a glass without ice. This fresh, lemony drink pairs perfectly with brunch!

Spicy Cucumber Cooler
1/4″+ jalapeño (adjust according to heat of the jalapeño you get)
1″ cucumber chopped
8 leaves cilantro
1 tbsp lime juice
Combine these ingredients and muddle them.
Add this mixture into a cocktail shaker 1/2 full of ice and add:
1 tbsp lime juice
3 tbsp Polar Half & Half (grapefruit/lemon juice)
Shake well and strain into a glass 3/4 full of chopped ice.
This guy would be a nice addition to your Cinco De Mayo festivities!

Don't forget to top them off with some of these adorable Rabbit Drink Stirrers!
xo. Caitlin
Be sure to follow along on Instagram (@themerrythought) & Facebook to keep up on the latest!