I've been doing really good with getting Christmas presents ordered early this year… like I'm
very
close to being done shopping for everyone on my list – which is insane for me. Usually I order really late and presents are rolling in on December 23rd. Ha! So I snagged one of the many cardboard boxes I've got hanging around and whipped up this advent calendar just in the nick of time! Only two days left until December 1st! Advent calendars are one of my favorite projects to come up with each year. (If this one isn't for you, I've included a list of other options at the bottom!) Slowing down and having intentional activities throughout the month is such a sweet way to savor the season.
What you need:
-Box
-Paint
-Paint brushes
-Pencil
-X-acto knife
-String
-Paper
-Duct tape
-Washi tape
How to make it:
-Paint entire box white and let dry.
-Use pencil to sketch out village design.
-Paint as desired.
-Number each house with paint or a permanent marker.
-Use x-acto knife to cut a door/window open at each house.
-Use butter knife to gently open the doors and fold so that it will be easier to open the next time.
-Write activities out on pieces of paper.
-Roll up papers and seal with a piece of washi tape.
-Cut a piece of string and tie it securely around the rolled paper.
-Use duct tape to secure the other end of the string to the door of the number day that you want the activity to correspond to.
-Push the paper inside and close the door.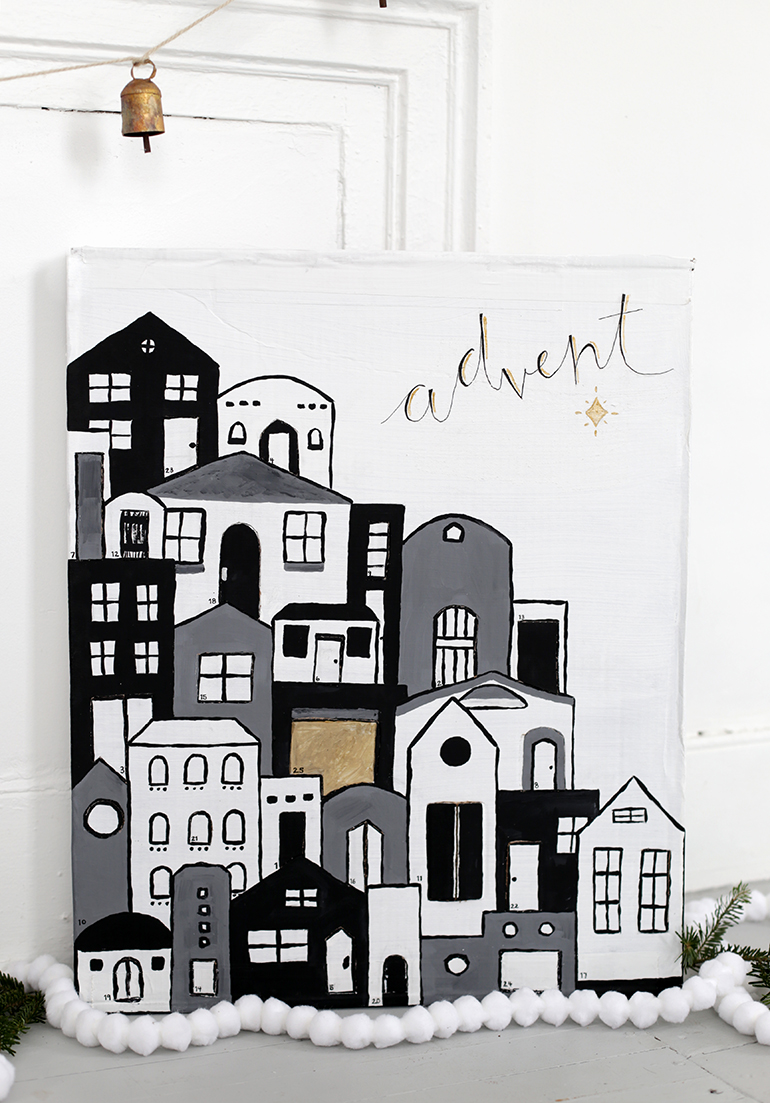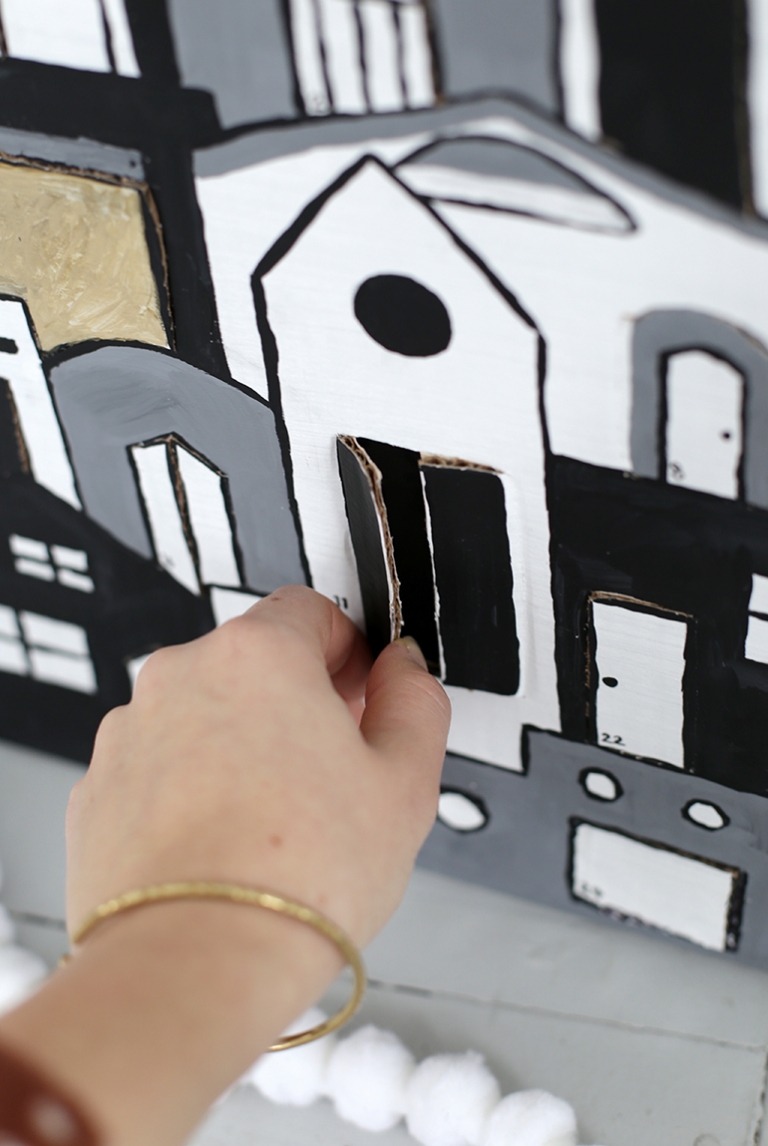 -Caitlin
Other Advent Calendar ideas:
Matchbox Advent Calendar
Message in a Bottle Advent Calendar
Printable Christmas Countdown Candle
Craft Stick Advent Calendar
Wooden Tree Advent Calendar
Chalkboard Advent Calendar