Instead of coming up with a new advent calendar this year I decided to make an updated, simpler version of
the one
I used FOUR years ago! Geez – time seriously flies! That year I filled it with names of friends and family so I could write a letter to someone each day. I recall failing pretty terribly at it. Ha! I think this year I'm going to combine some advent activities with some names for letters. I've really been trying to be more intentional about writing letters to people because they just have so much more thought behind them than when I send a text and they're so much fun to receive! What are you doing for your advent activities??
What you need:
–
White Matchboxes
–
Black Stickers
-String
-Scissors
How to make it:
-Use scissors to poke a hole through the center of the top of the inside of your matchbox.
-Push some string through the hole and tie a knot.
-Cut a pine branch and hang it by tying some string to each end.
-Attach your matchboxes to the branch by tying the string around the branch and trimming the excess string.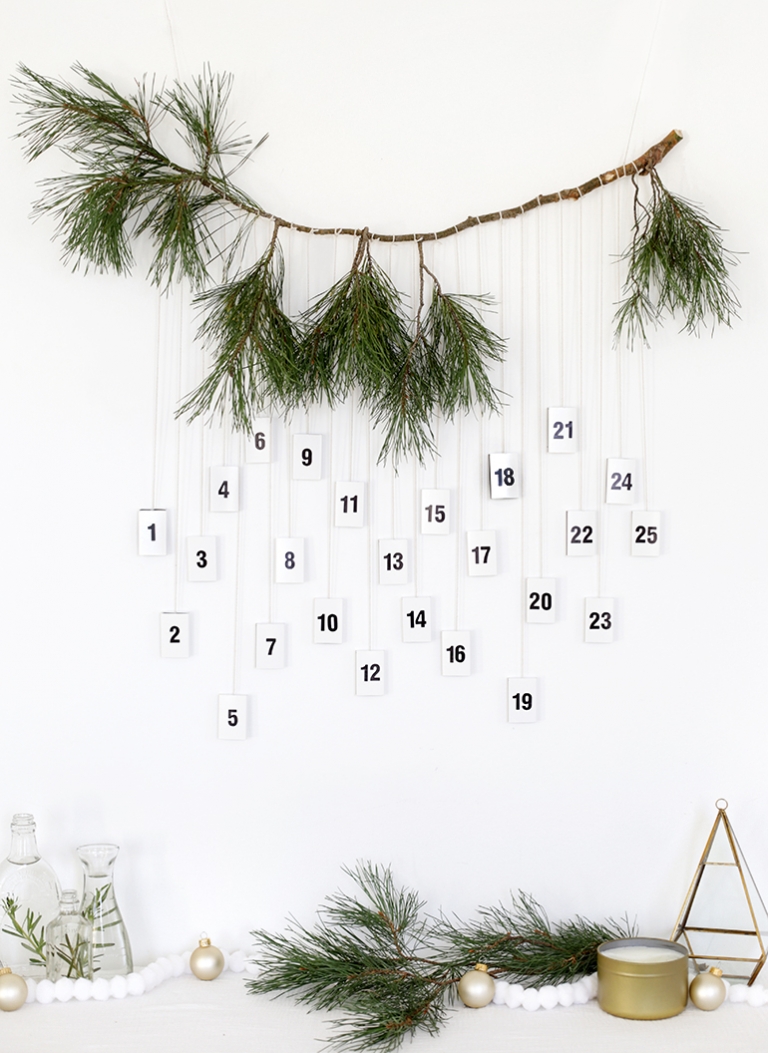 If you haven't made your advent calendar yet and are looking for more ideas, here's a few we've shared in the past:
Message in a Bottle Advent Calendar
Printable Christmas Countdown Candle
Craft Stick Advent Calendar
Wooden Tree Advent Calendar
Chalkboard Advent Calendar
-Caitlin