Sharing an advent calendar post today which means Christmas isn't too far away. In fact, it's only 38 days away. Dang! Just another year that I didn't get ahead on anything I wanted to do or make for the holidays so I'm sure I'm going to be busting my butt for the next few weeks. (As well as maybeee moving into my cousin's new house finally?!) So to slow things down and be a bit more intentional during the holiday season, I've been working on a couple new advent calendars to try out this year!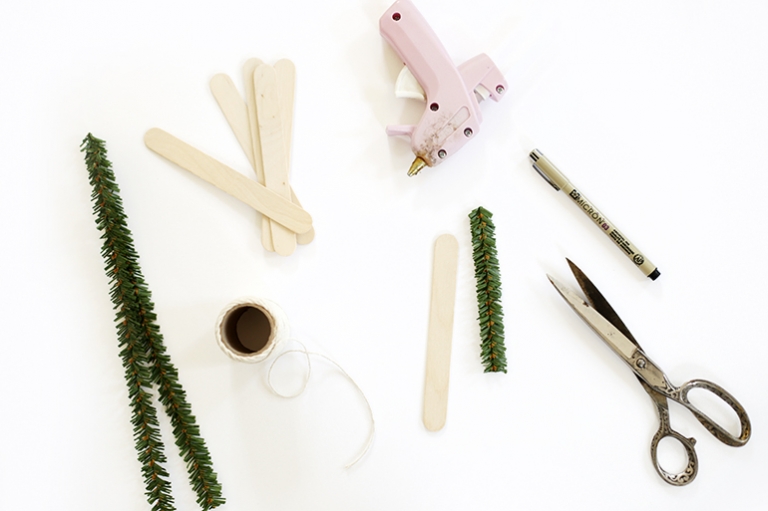 What you need:
-Craft sticks
-Faux greens
-Scissors and/or wire snips
-Hot glue gun
-Fine permanent marker
-String
-Washi tape
How to make it:
-Write out your advent day numbers on the bottom of the craft sticks and write in the activities on the backside of the stick.
-Cut your greens to length – about 1″ shorter than the craft stick.
-Use hot glue gun to glue greens in place above the numbers you wrote.
-Cut a string for each stick and attach string to the top of the back side of the sticks using a dab of hot glue.
-Arrange the sticks on the wall and secure each string with a piece of washi tape.
Here are a few other advent calendars we've shared: Chalkboard Advent Calendar, Wooden Tree Advent Calendar, Matchbox Advent Calendar. And this post also has some advent activity ideas at the bottom!
xo. Caitlin