This iced latte recipe is cool and refreshing with a hint of cinnamon and sweetened with honey!
Years back, we visited my little sister in the small college town where she was living and working at that time. There was a great little coffee shop with good coffee and amazing waffles. My favorite drink from there was a latte flavored with honey, cinnamon and vanilla. It was the perfect combination of flavors and not overly sweet, which is how I prefer my coffee drinks. I've been trying to recreate that drink ever since and found that this iced latte version is really good and perfect to enjoy during the hot summer months. Not that we know what that's like around here. Sort of feels like it's never going to warm up or stop raining. I'm hoping if I post summery recipes, it'll remind nature to get a move on and warm things up already! I love that there's no refined sugar in this recipe either – makes me feel not as guilty when splurging on a speciality coffee drink!
You can make this recipe with cold brew coffee, espresso or just some regular strong coffee. Just make sure it's good coffee, whatever you use, for the best flavor. And the measurements below are just a guideline, feel free to adjust to your liking – more coffee, less milk, more syrup if you like it sweeter!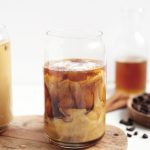 Iced Cinnamon Honey Latte
Ingredients
Iced Cinnamon Honey Latte
3/4

cup

cold brew coffee or chilled espresso (or strong coffee)

1/2

cup

milk or half and half

2

tablespoons

cinnamon honey simple syrup (recipe below)

coffee ice cubes (or just regular ice cubes)
Cinnamon Honey Simple Syrup
1/2

cup

water

1/2

cup

honey

3

cinnamon sticks

1/2

teaspoon

vanilla extract
Instructions
Iced Cinnamon Honey Latte
Add ice cubes to glass. Pour in coffee, milk and syrup. Stir to combine. Taste and adjust milk and syrup to your liking. 
Cinnamon Honey Simple Syurp
In a small saucepan, bring water, honey and cinnamon sticks to a boil. Reduce heat to low and simmer for 10 minutes. Remove from heat, stir in vanilla and let cool completely. Store syrup in a jar or bottle in the refrigerator.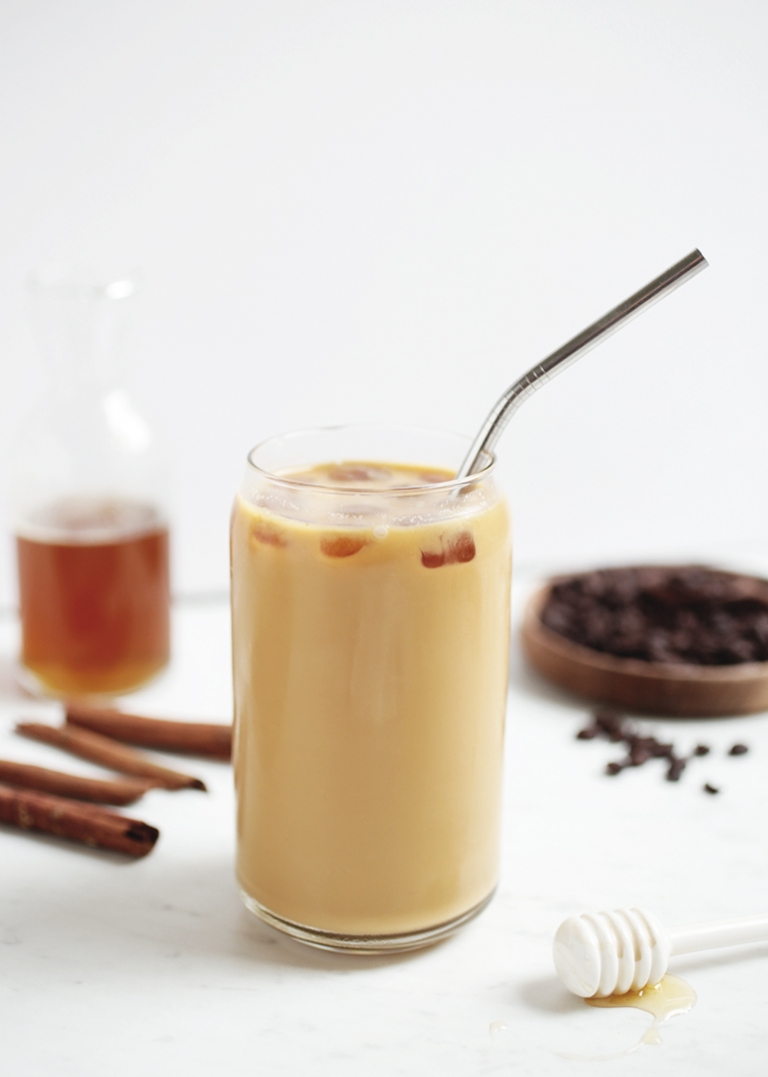 For more refreshing coffee & tea drinks check out our
Coffee Ice Cream Soda
|
Iced Coffee
|
Bengal Spice Iced Chai Latte
|
Homemade Frappuccino
|
Iced Hibiscus Latte
.
-Manda