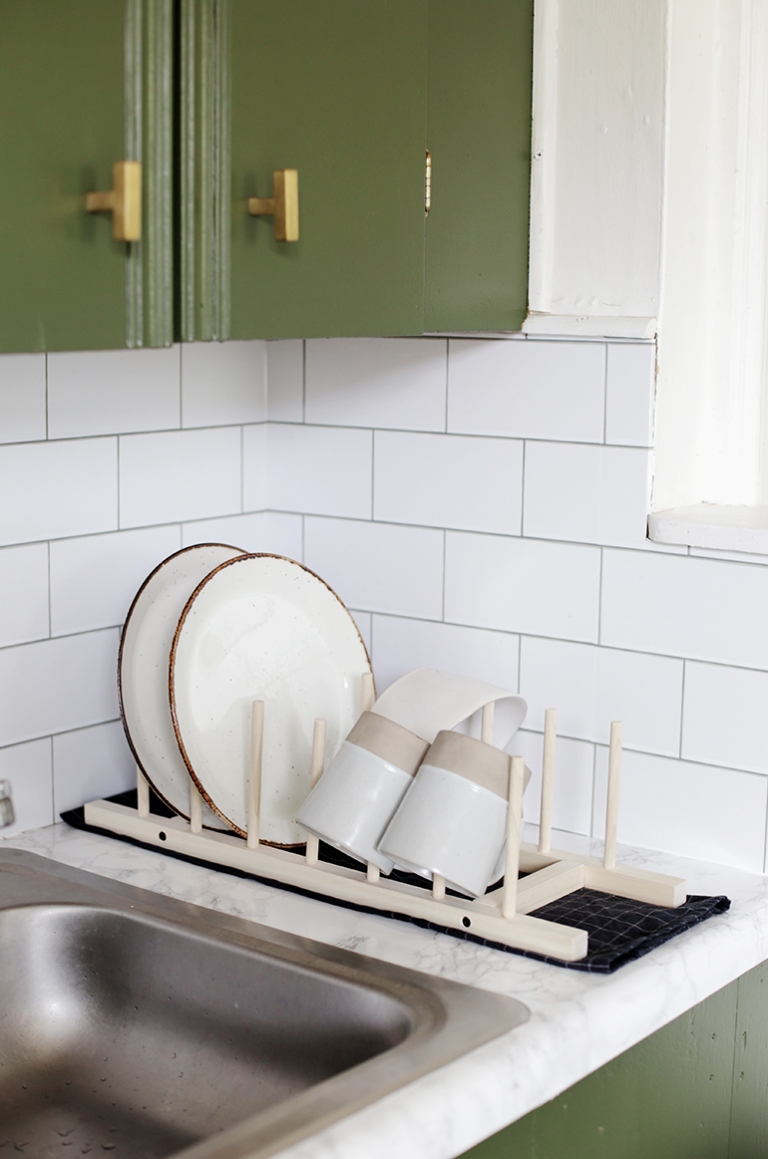 I'm definitely one of those people that basically fully washes their dishes before putting them in the dishwasher. Ha! Who's with me?! To me a dishwasher is basically just a big 'ol drying rack where guests don't have to see all your dishes laying out on the counter. But my apartment doesn't have a dishwasher so I'm usually just stacking the dishes on the counter to dry. My brother has been doing the same thing at his apartment with his pretty new kitchen so I decided to put together a simple dish rack to keep his space pretty and more organized.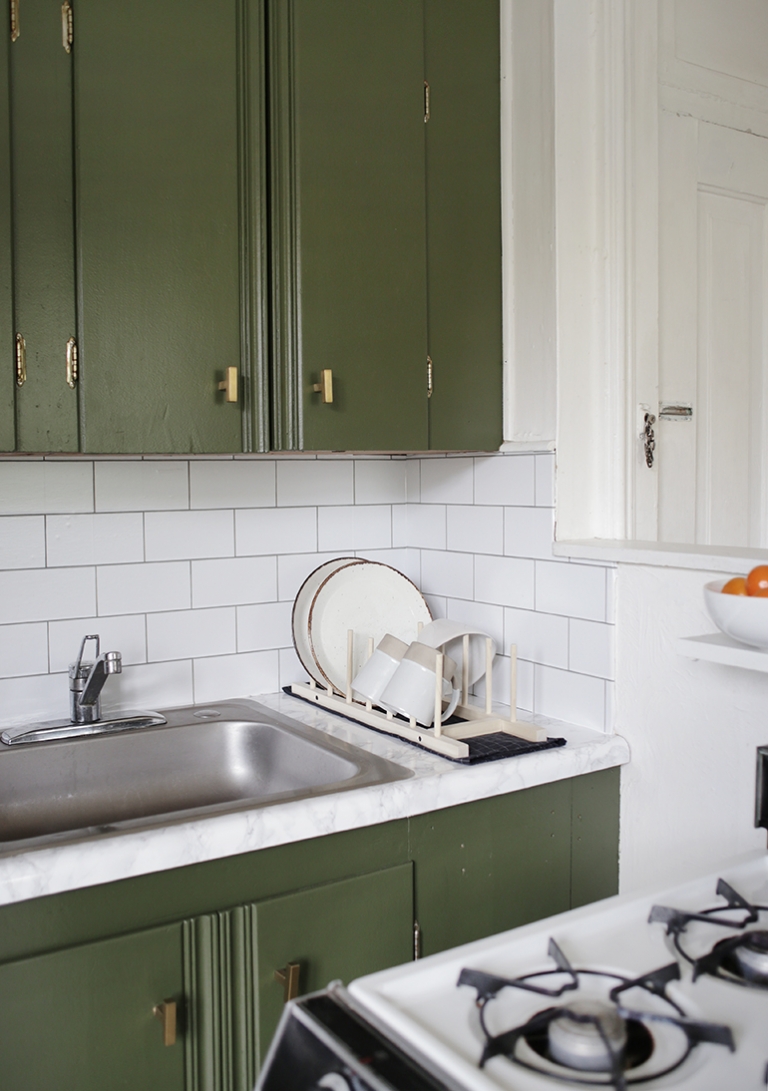 What you need:
-3/4″ square dowels
-3/8″ round dowels
-Miter saw
-Sandpaper
-Tape measure
-Pencil
-Drill & bits
-Countersink bit
-Screws
-Waterproof wood glue
Follow the video below for the steps on how to put this together!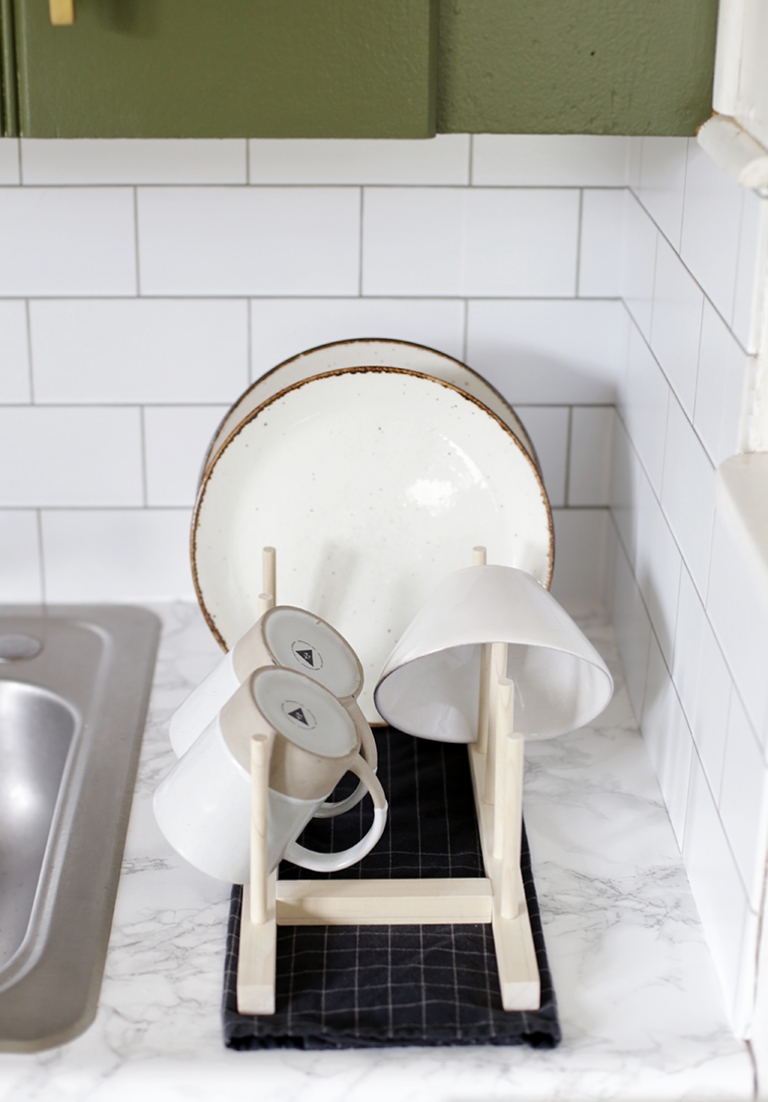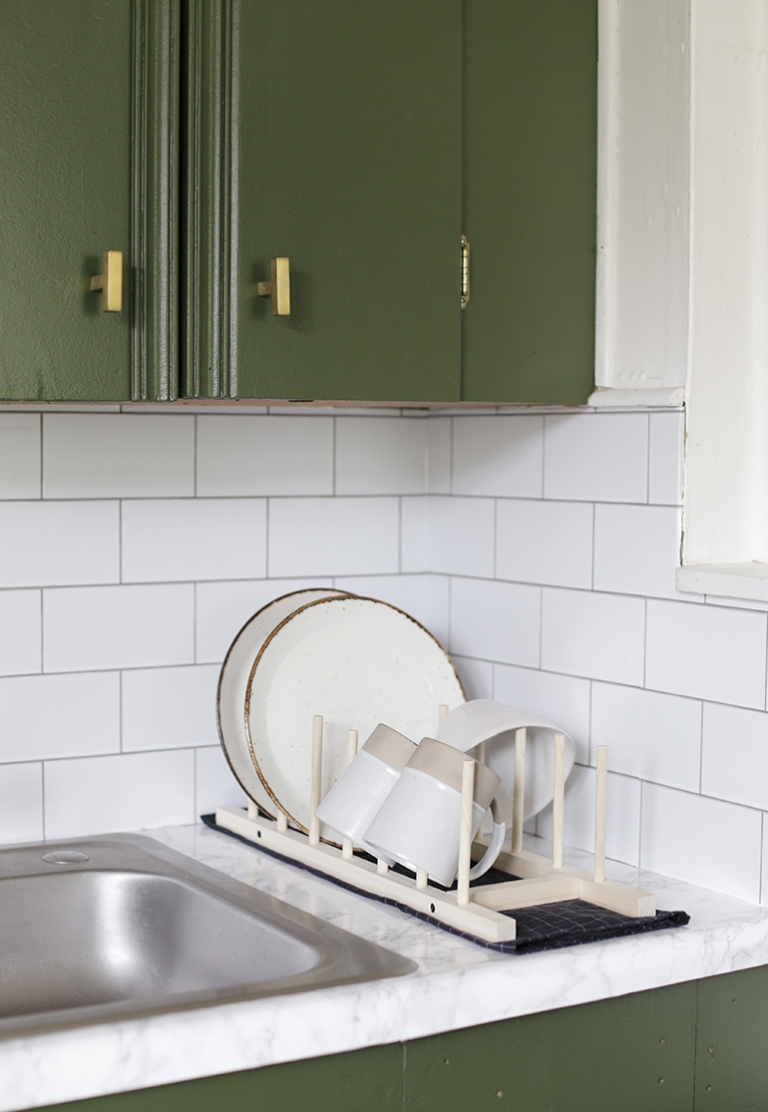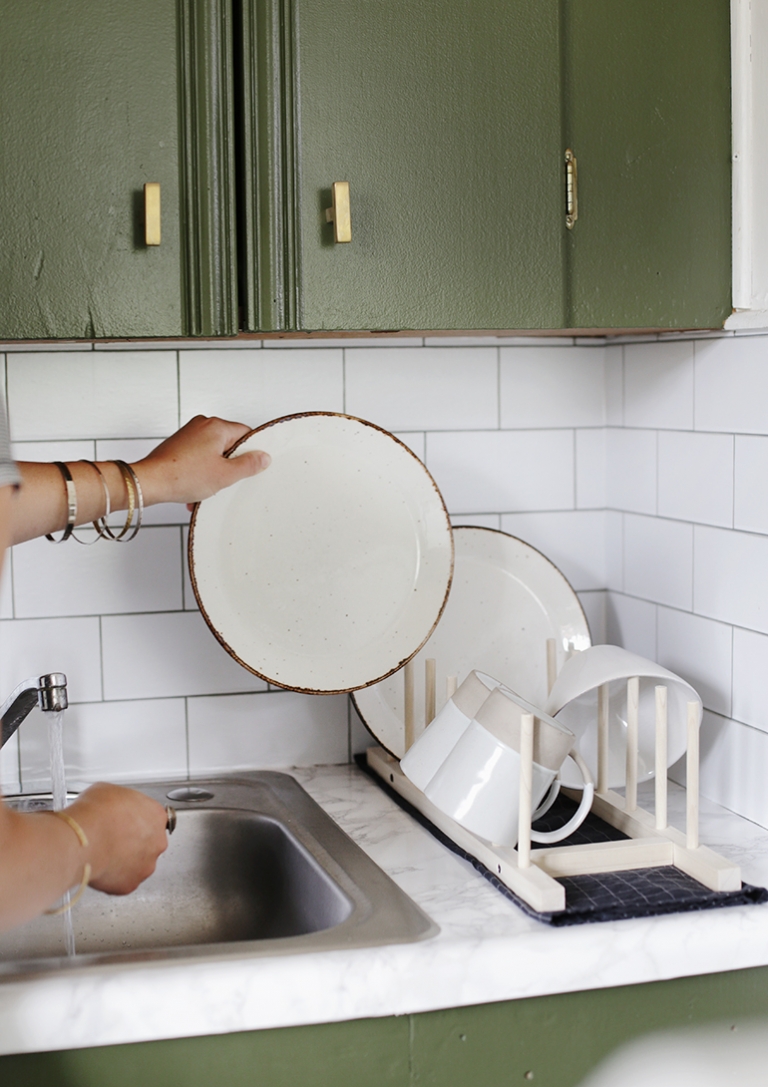 -Caitlin