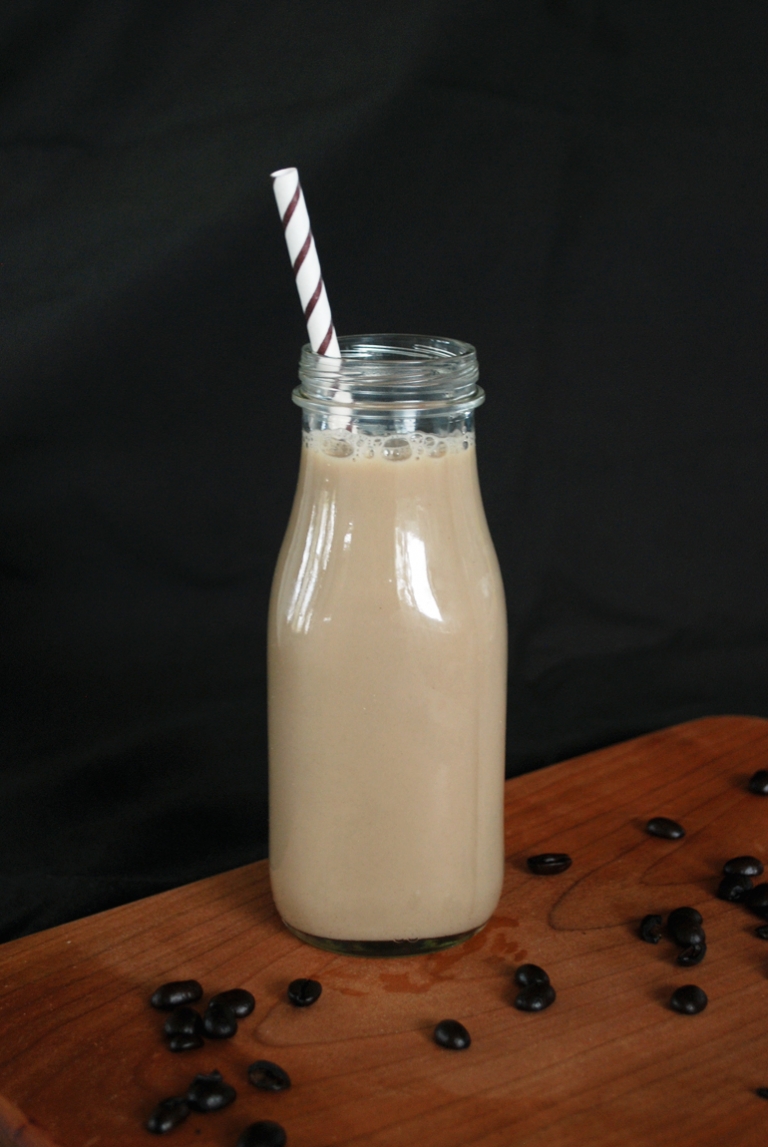 I love the Starbucks bottled Frappucccinos that you can buy at almost every store. They always tempt me from the little drink cooler while I wait in line to check out at the store. A nice, cold sip of sweet coffee, just what a mama needs after a stressful shopping trip with 2 or 3 little boys in tow. I almost never treat myself to one though, they just seem too expensive for what seems like 3 or 4 gulps of coffee. (Anyone else polish those off in 3 "sips"?) So I quickly learned to make my own.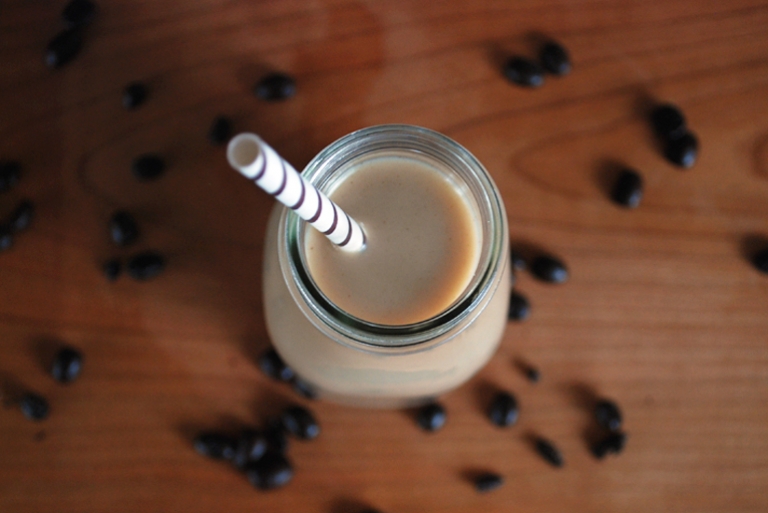 The thing I love about making my own is that I can customize it to my taste. I like my coffee flavor a little stronger, and my drink not quite as sweet, so I add a little more coffee and a little less sugar. You can also make it skinny or deliciously creamy by using skim or whole milk – your choice!  Your flavor options are limitless too…mocha – add chocolate syrup. Vanilla, mix in a little vanilla extract. Salted caramel frappuccino…add some amazing salted caramel sauce!  Have fun creating and customizing your perfect chilled coffee drink!  It's also a great way to use up any leftover coffee you might have in the pot (um, yea, like that ever happens!).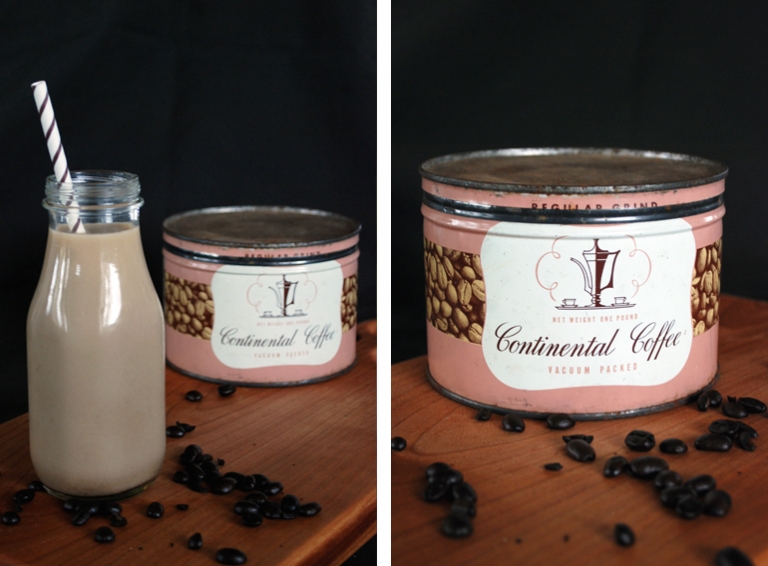 FRAPPUCCINO
2 cups strong brewed coffee, chilled
5 cups milk
1/2 cup sugar
chocolate syrup, caramel sauce, vanilla extract – add if desired
Combine all ingredients, stir until sugar dissolves. Chill.
Happy sipping! Manda