Lately, I've been really into paper crafts! I've made quite a few different Christmas decorations from paper. And this paper bag bunny is another super easy paper bag craft, just like the paper bag stars! This might actually be one of the easiest crafts I've ever shared. Especially coming after all those kitchen projects!
To make this paper bag bunny, you just need to cut the bag, fill it, tie it off and add a tail! And just like that, you've got the cutest treat bag to fill with all your favorite Easter candy!
Honestly the hardest part of making these paper bag bunnies is tying them off. Keeping the ears fluffed out while cinching the bag tight can be a bit tricky! I also found that it works best to use thin paper bags (like the regular brown paper lunch bags). I had leftover white bags from making paper stars and tried it with those; but those bags are made from thicker paper and the ears didn't look quite as good. I like the look of the ears cut with a slight curve, you can do it that way, or just a straight cut.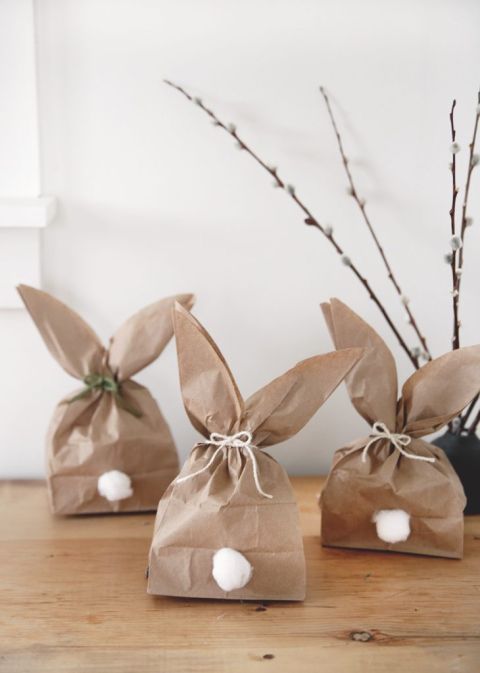 Supplies:
Watch the video below to see how easy these are to make!
For more Easter crafts and recipes, check out these posts!
-Manda