Last week I finally hung real curtains in my bedroom for the first time ever! Am I finally an adult?! This tutorial for these DIY curtain rods and brackets is so easy and you can get multiple out of the supplies so they end up being SO affordable! I'm always into the simple and cheap DIYs and this is no exception. I should have made this years ago because my room feels one thousand times more cozy and finished with these hung up! I also got these sheer, linen-esque curtains that were $25 for the pair and I'm loving them!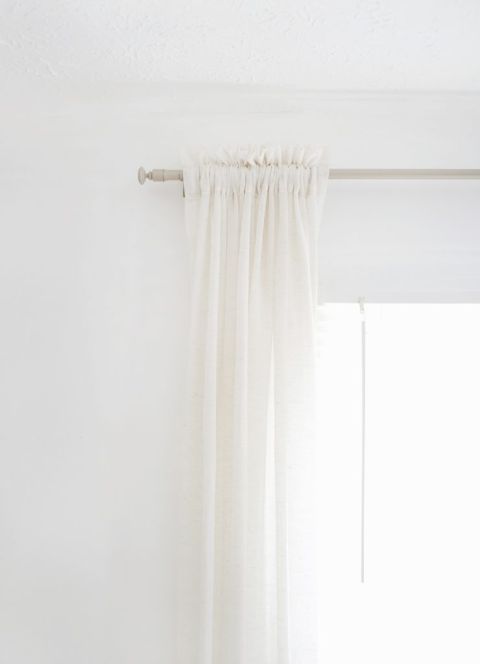 MATERIALS NEEDED FOR DIY CURTAIN RODS AND BRACKETS:
Watch the video below for step-by-step instructions of this tutorial!