Back with the last DIY project from our
modern vintage bathroom
. I wanted some simple shelves above our toilet since this is the only spot we have in the bathroom to store anything (you can see a before photo below 😲 with our previous above the toilet storage). It's just a small half bath, so we don't really need to keep too much in here. Extra toilet paper and the small basket with a few miscellaneous supplies (bandaids, flossers, etc) were the main things I needed someplace to keep. We shared this simple DIY over on our
stories
a few months back, so you can check that out to see how we made these (steps are below too).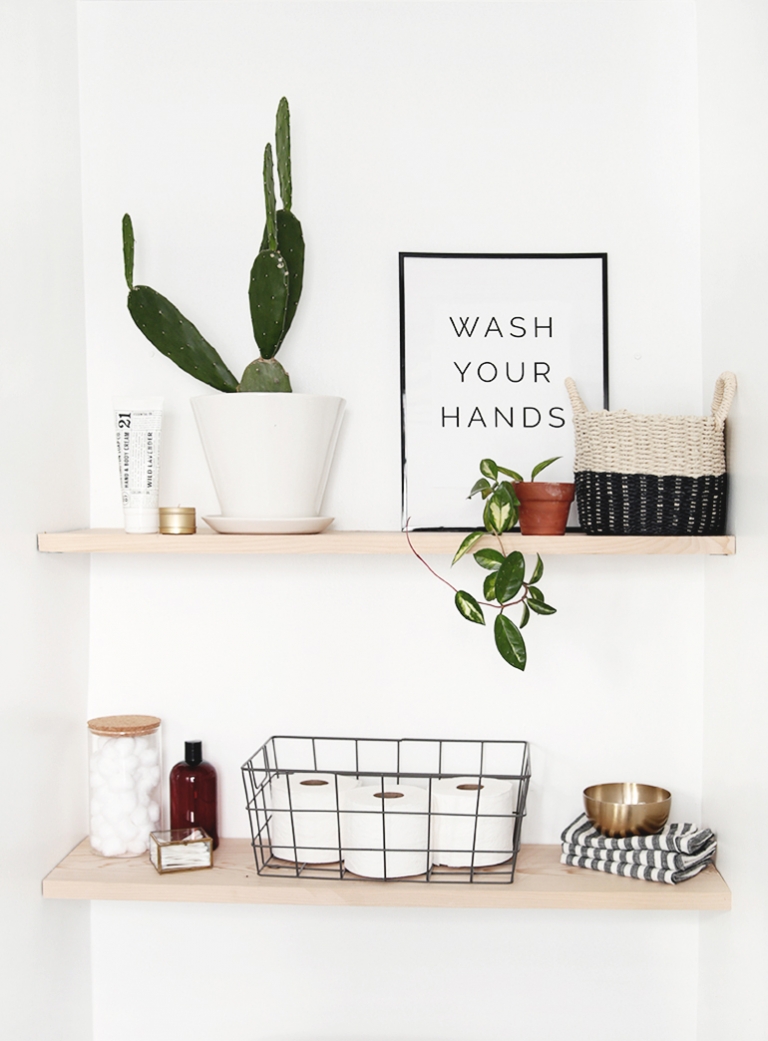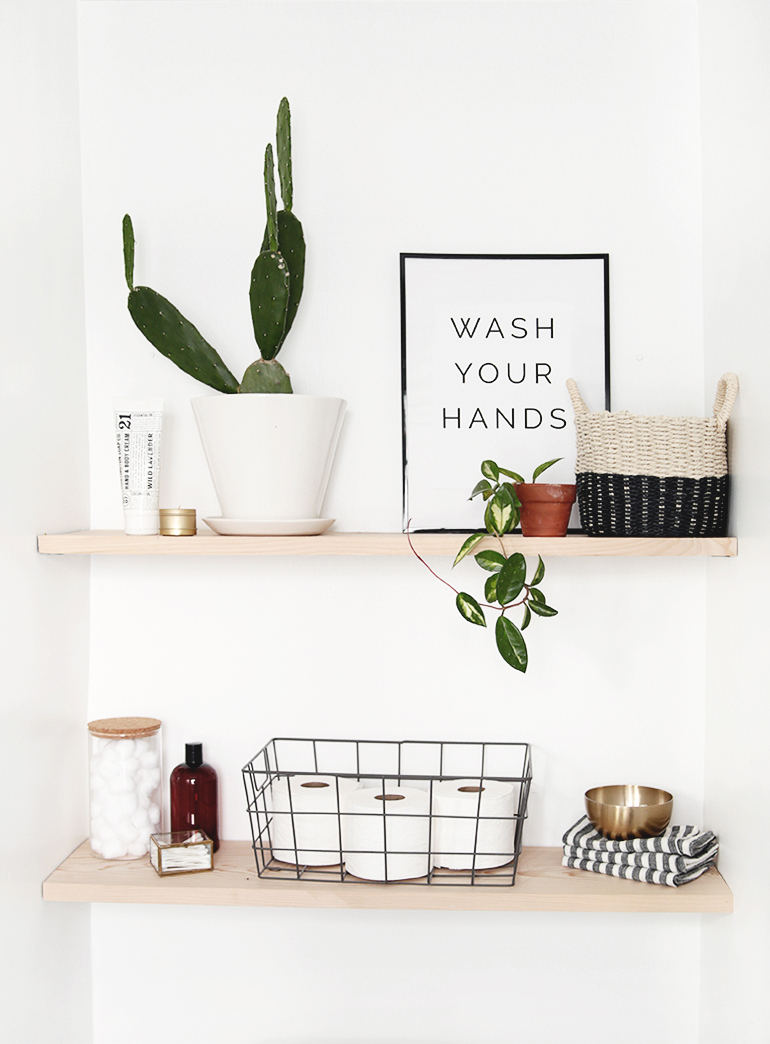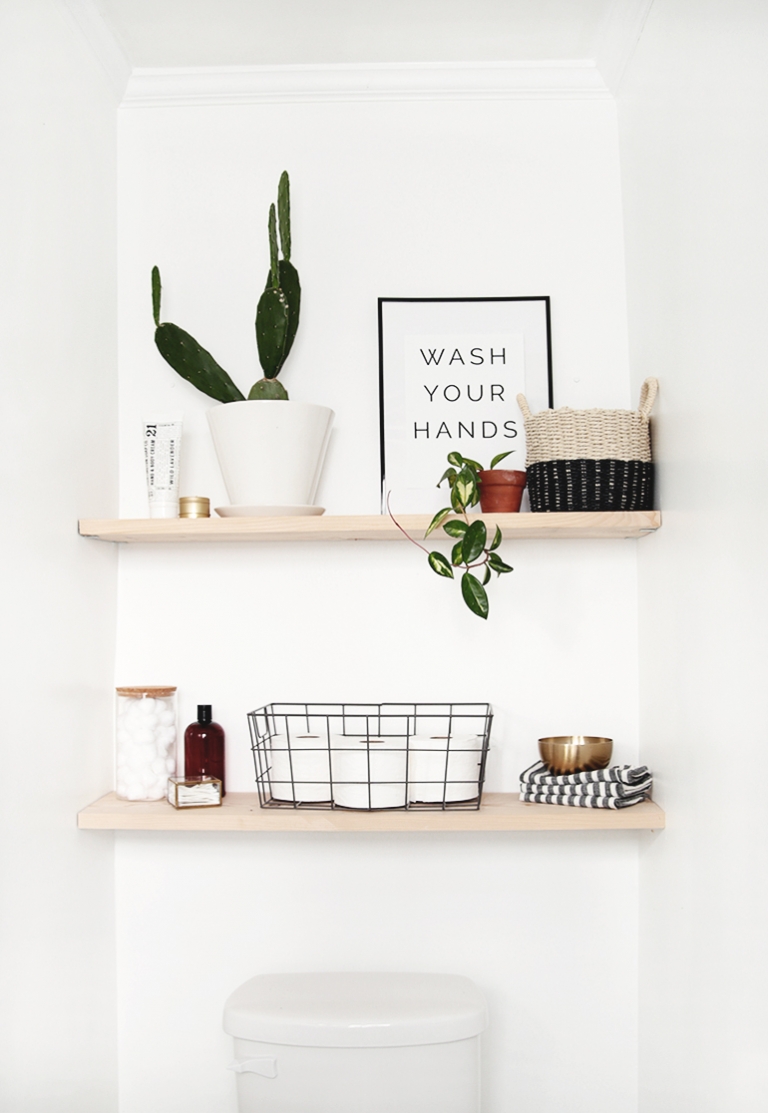 Materials:
– wood
– table saw
– sandpaper
– drill/screw gun
– screws
–
drywall anchors
–
corner braces
(You can see the video for how to install these here)
Directions:
Cut your shelf boards to fit between the walls so that there is a slight gap on each side (the gap is just so you're not scratching your drywall as you're putting them in, you don't want it to be a super tight fit).
Determine if there is a stud which can be used to attach the corner braces to.
Determine the height of the shelves and draw a light level line where the bottom of the shelf will go.
Keeping the bottom of the brace that sticks out from the wall even with the level line and lined up with the stud, or where you want the corner brace to be if using drywall anchors, mark the location of the hole on the wall, install the drywall anchors at these points.
Attach the corner braces to the wall screwing them into a stud or using drywall anchors.
Set the shelf on top of the braces and mark out where they are on the bottom of the shelf.
Transfer these marks to the edge the shelf. Use a forstner bit to remove material from the side of the shelf so that the corner braces will be able to slide up in, keep the top edge of the bit below the top of the shelf so that it will not be seen from above. (This part is easiest to figure out by watching the video).
Sand shelf and set on braces.
*Caitlin recently made similar shelves for her bathroom and shared a video of her steps over here.

A fun little before & after of this spot – ha! Just a little bit different! 😉

You can see our other DIY projects from this bathroom here: Light Fixture Makeover | DIY Triangle Towel Holder | DIY Interior Window Shutters. Another great alternative for toilet paper is this DIY Toilet Paper Stand!
-Manda