I didn't have room to bring anything big in my car with me from New York so I've been slowly adding furniture to the new apartment. A few IKEA pieces and a few thrifted items have been added over the last couple weeks. My bedroom here is just barely larger than my queen size bed so I snagged this small dresser that would be able to fit in that space too. It was bright green with broken knobs so I gave it a bit of a makeover with some paint and then found myself annoyed at how much dresser hardware is… Ha! I couldn't even find ugly knobs for under $1 each! So out of that frustration (and stinginess) came a DIY project – as it usually does! Some easy unfinished wood (of course) half circle knobs! Since I had most all of the tools on hand and just needed to buy the wood, it ended up costing less than $.50 per knob and I have leftover supplies to make more if I needed to! 
What you need:
-2.5″ wood circles
-7/8″ dowel
–
Handsaw
(or you can just use birch plywood and a jigsaw to cut out the shapes)
-Sandpaper
–
Gorilla glue
or
epoxy
–
Clamps
–
Drill
–
Hanger bolts
–
Pliers
–
1/4″ hex nuts
How to make it:
-Use your hand saw to cut the circles in half.
-Cut 3/4″or 1″ pieces of your dowel.
-Sand edges smooth if necessary.
-Use glue to secure the dowel piece to the back of the half circle. Clamp and let dry according to directions.
-Pre-drill a hole into the back of the dowel. *Be careful not to drill all the way through.
-Thread the bolt into the pre-drilled hole. Use the pliers to screw in as much as possible.
-Put the bolts through the holes in your dresser and secure using the hex nuts.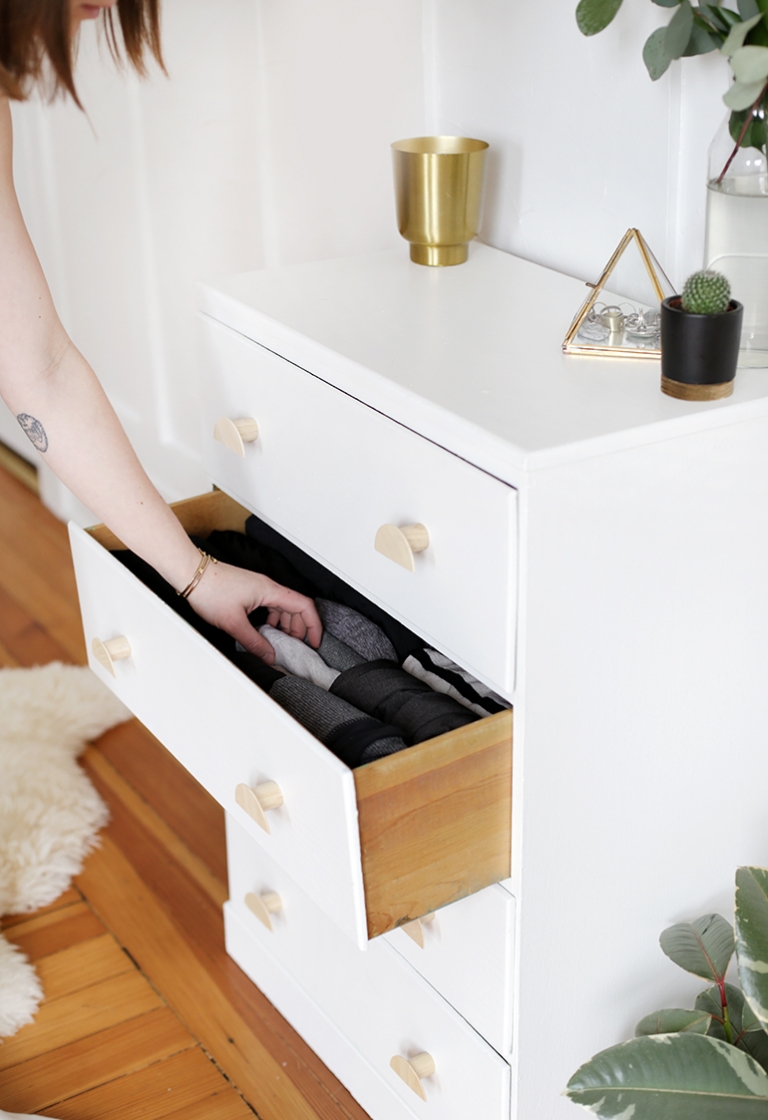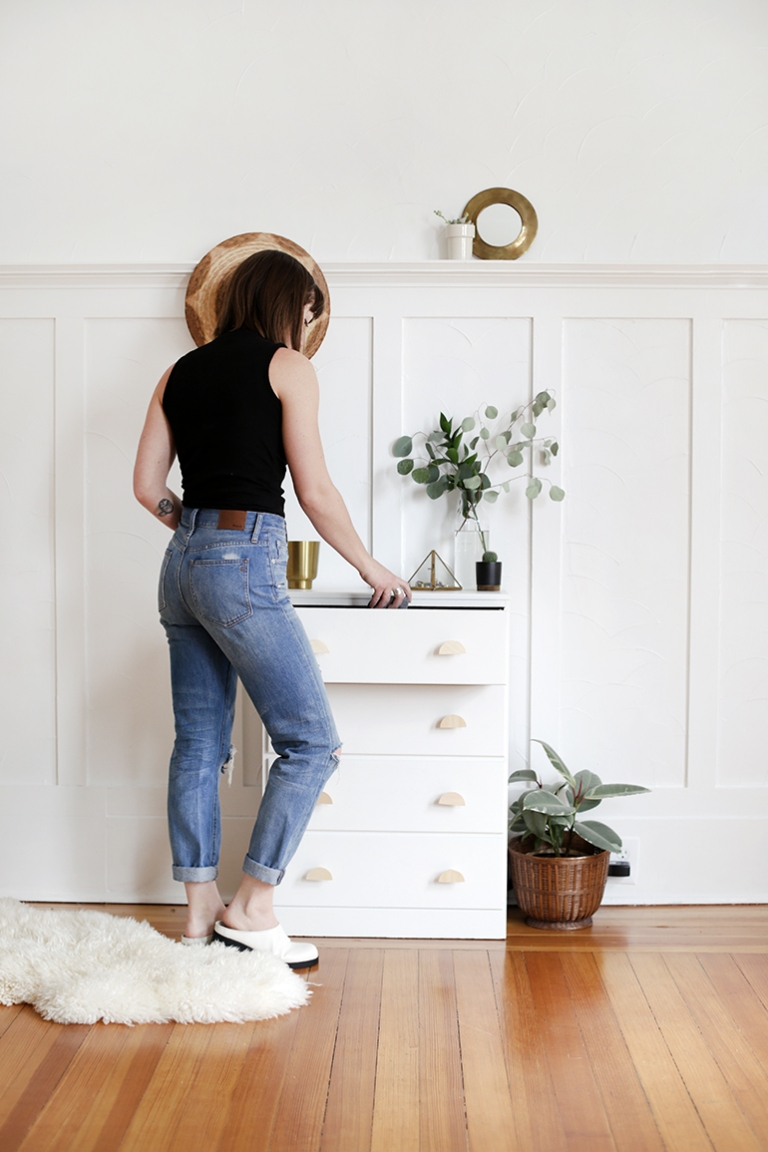 -Caitlin