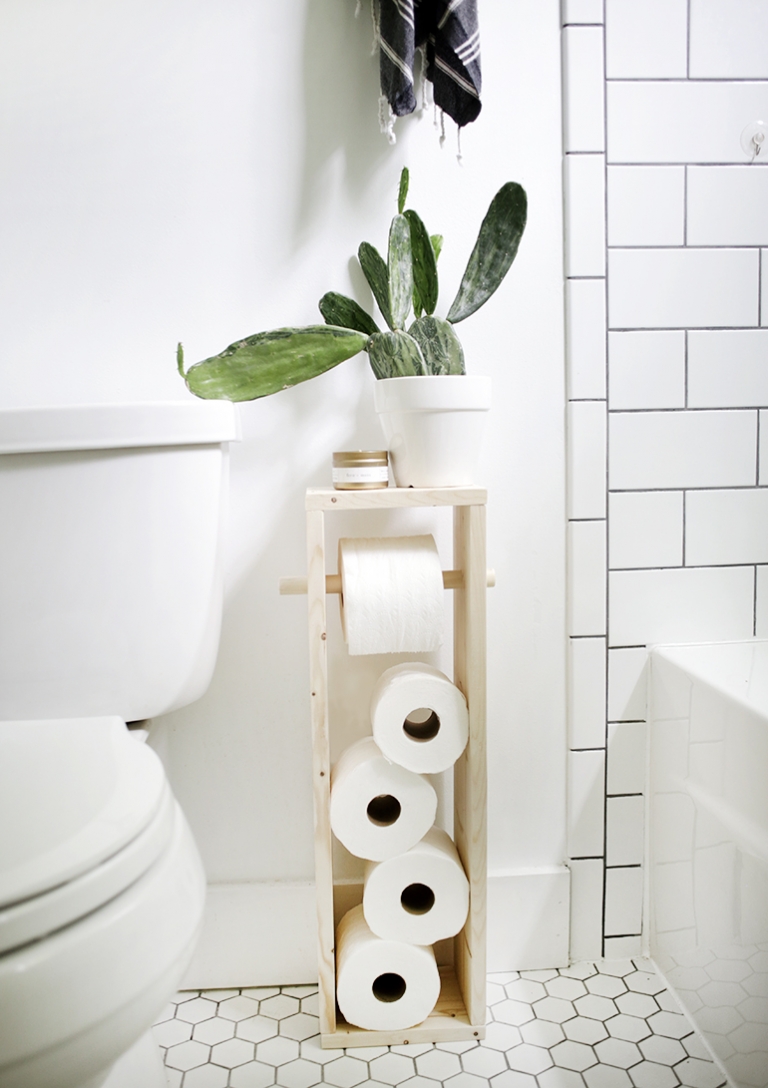 I've been helping to redo a couple bathrooms at my grandparents' cabin after some water damage over the winter so I've been in bathroom brainstorming mode these days. I was thinking of switching to a pedestal sink in the smaller bathroom but need some storage for toilet paper so I decided to combine a tp holder with some extra storage with this super easy woodworking project! I snapped a few photos of it in Manda's bathroom since the ones at the cabin aren't finished yet. I probably won't be sharing much of those bathroom makeovers on the blog anyways – it's kind of nice to be working on those just for fun!
What you need:
-one piece of 1″x6″x6′ common board (cut into two 25″ pieces and two 8″ pieces)
-one 10″ piece of 7/8″ wooden dowel
-pencil
-ruler/tape measure
-drill
-7/8″ forstner bit
-screws
-sandpaper if necessary
See video below for tutorial! Subscribe for more weekly how-to videos!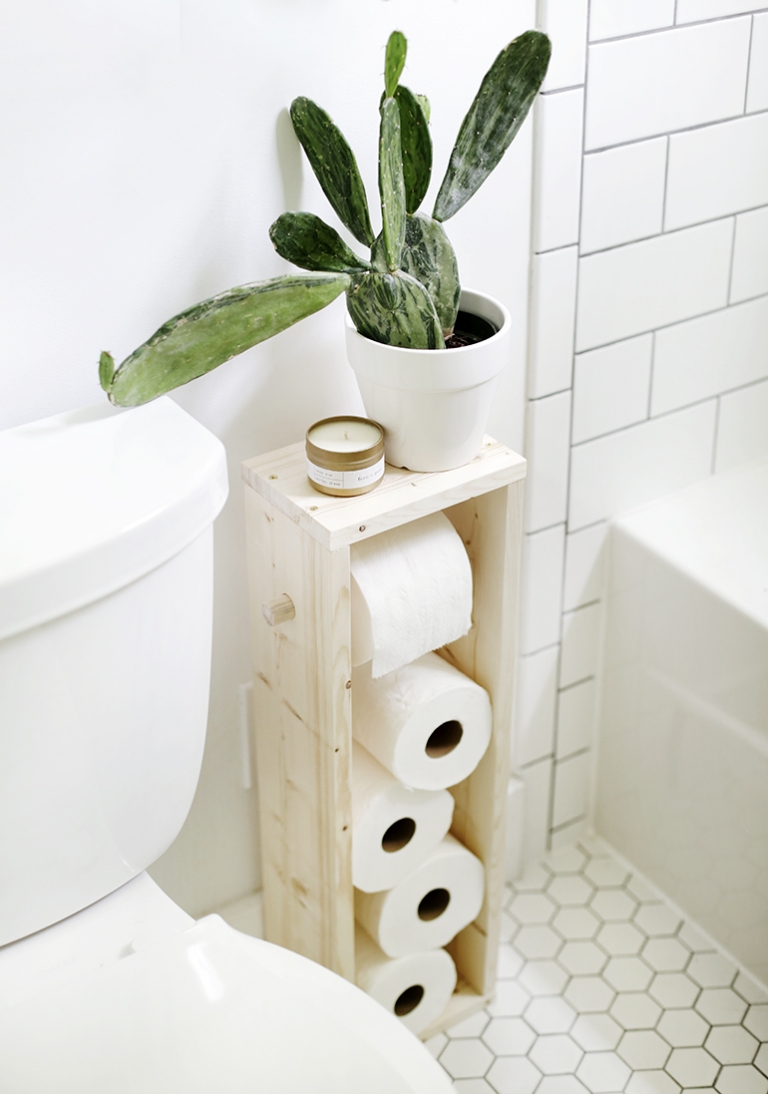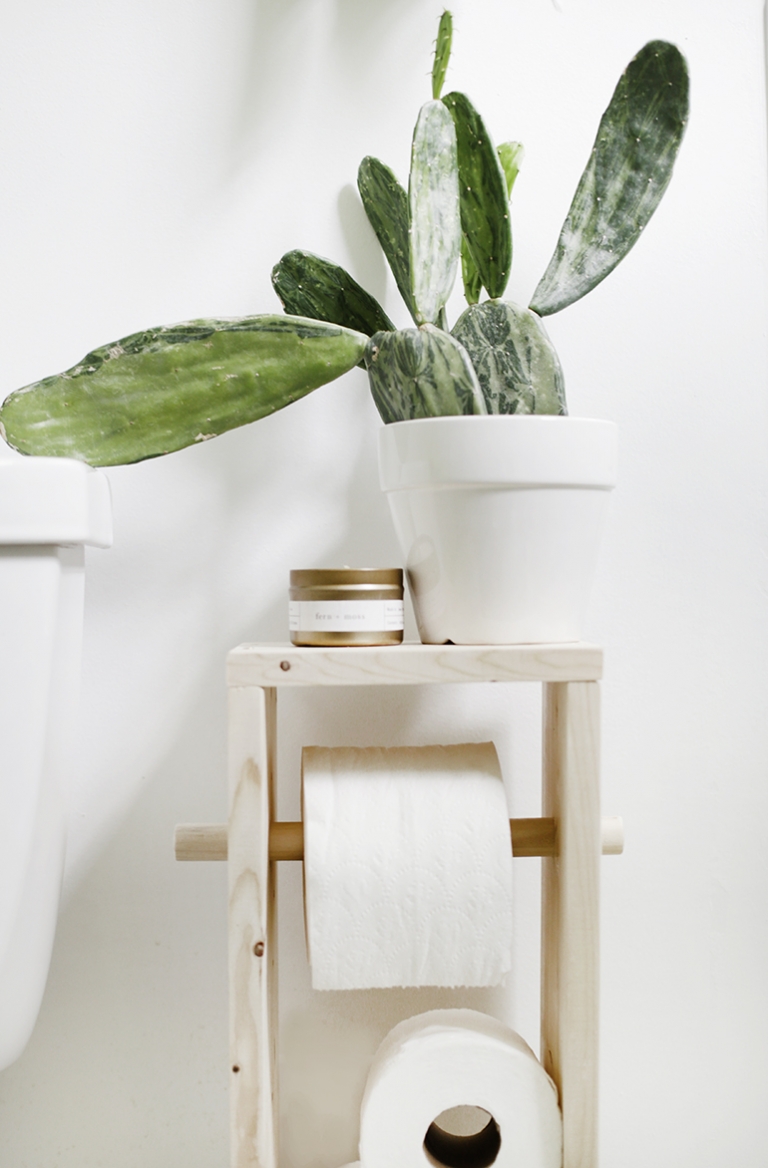 -Caitlin