Even though I've shared a couple projects from this bathroom already (which means you've pretty much seen this whole room because it's so small – ha!), I thought I should do more of an official bathroom reveal, since we've just finished up a few more projects in here. And even though I have a few more things I hope to do in this space, those are long term projects and I think this will be as good as it gets for a while.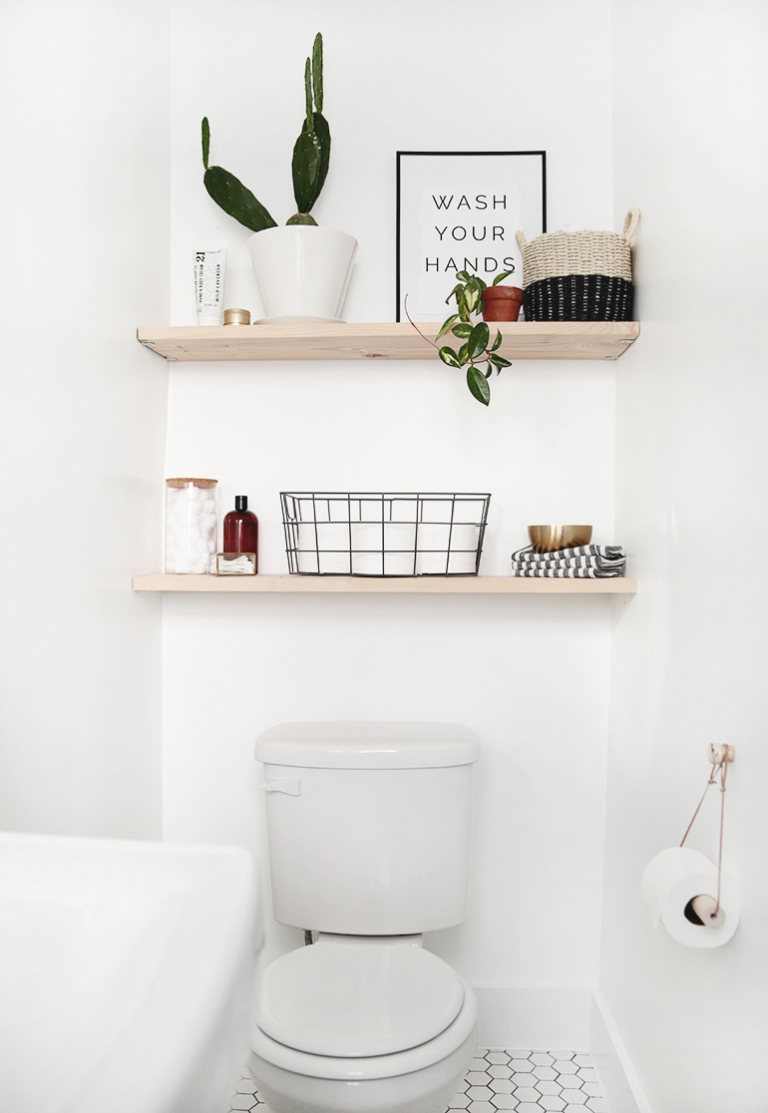 Our house is an old farmhouse, built in 1835. So my goal when redoing rooms is to try to keep some of that old vintage farmhouse feel, but mixing in the modern styles that I currently like. This bathroom has seen a few makeovers since we've lived here. It started out as a half bath, then we had a shower added to it for quite a while, and then took it back to a half bath when we put in the
bathroom upstairs
. I shared a couple pictures below of it in different stages next to where it's at today (that coral though! 😳🤷🏻‍♀️).
Our last renovation of it (last June) wasn't entirely planned – a couple changes ended up turning into basically a new bathroom. 😬 But thankfully it was fairly inexpensive as it's a small room and we had leftover floor tile from doing our upstairs bathroom and that would have been the biggest expense. We shared the
light fixture makeover
last year, as well as the DIY for the
towel holder
. We've since finished off the space where the shower was – I'm still not sure what that space will be. We have thought about getting a stackable washer & dryer and putting them in here so I can turn my laundry room into a large pantry. But not positive that will happen, could end up just being a closet. (For now it usually is storage for all my patio cushions since it's right by the back door and is super convenient, but I stuck a plant in there for this photo shoot! 😁) We also put up new shelves over the toilet and added some window shutters. I'll be sharing more on the shelves and shutter soon! Overall I'm feeling really happy with this little bathroom. I feel like it's back to its glory days with a vintage feel, but has enough modern touches to make me happy.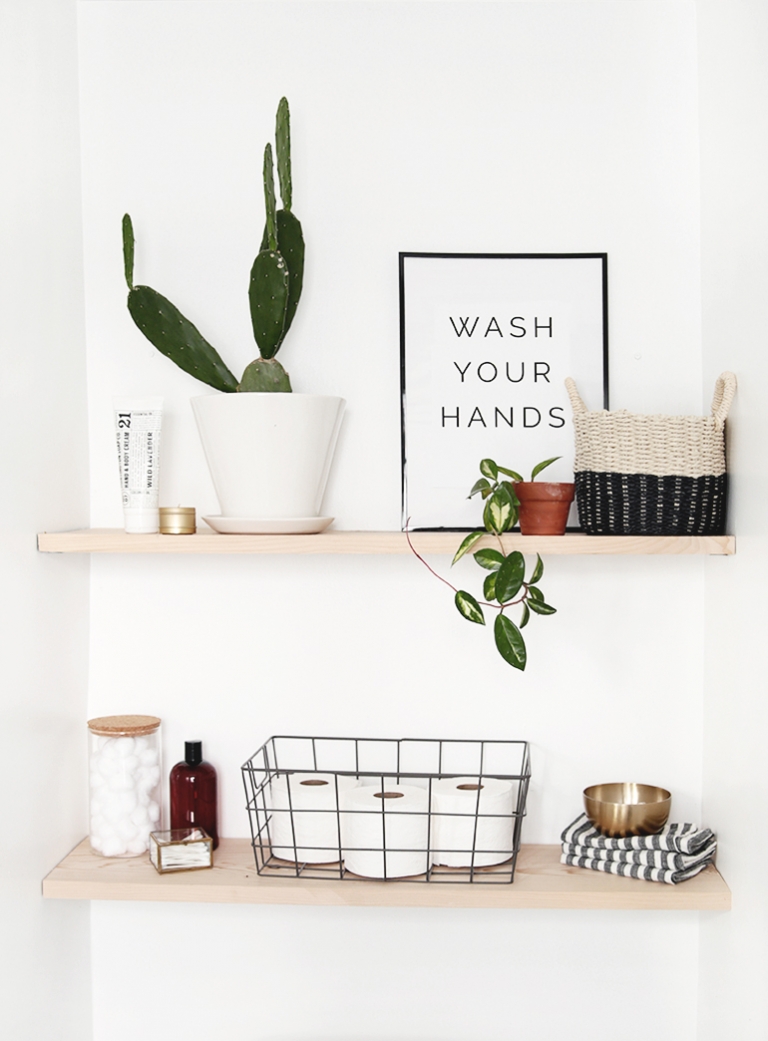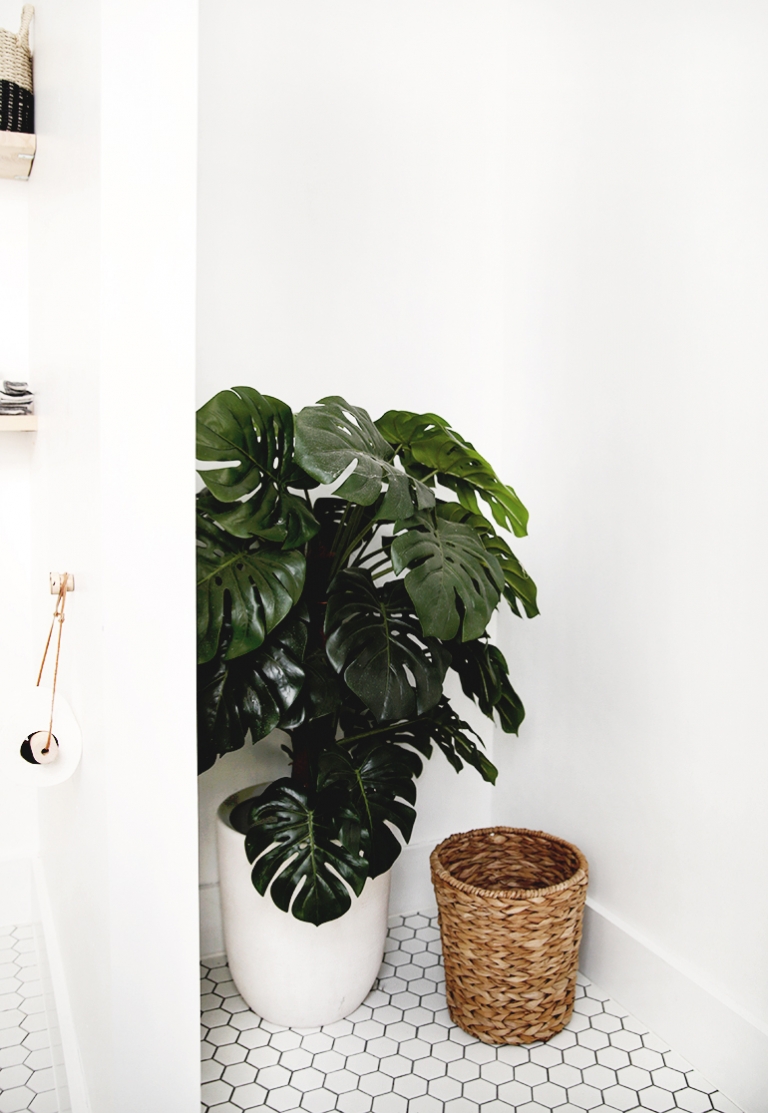 -Manda
SHOP MY BATHROOM: