A couple weeks ago we shared a light fixture makeover from our half bath. I mentioned that this bathroom renovation wasn't really supposed to happen, one small update led to another and then another and before we knew it, we pretty much had a new bathroom – ha! But because of that, I've got a few new projects from that bathroom to share with you! One of things I did originally intend to update was the towel hook. I've always loved the simple towel ring that Caitlin made a few years ago – which we sell in our shop, find them here. I wanted something similar to that, but wanted to try a triangle shape. It took me a bit to find some kind of metal triangle to use, I wanted it to be cheap and obviously work size-wise for this project. And then I stumbled upon these kids musical triangles and knew they'd be perfect!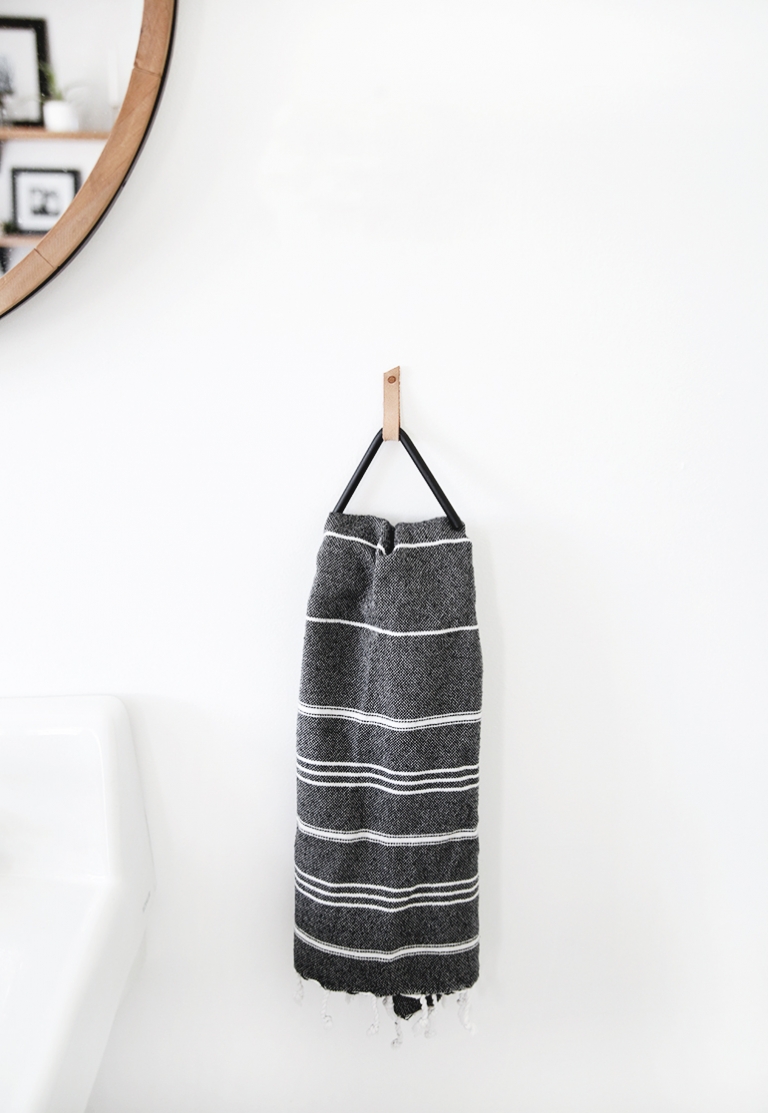 Materials:
–metal triangle
–spray paint
-leather
–leather hole punch tool
-scissors
-hot glue gun
-nail
Watch the video below to see how to make one!

-Manda