Created in partnership with Rust-Oleum. All ideas, thoughts and opinions expressed are our own. Thanks for supporting the brands that keep us bringing fun, new content to you!
We have been loving all the statement walls we've been seeing around the internet lately! We did one in Lincoln's bedroom a few months back and loved the way it transformed the space. I recently made some updates in my living room and had been struggling a little bit with what exactly I wanted to do with one wall space. I was contemplating maybe built-ins or a faux fireplace mantle, but couldn't quite make up my mind. When Rust-Oleum asked if we'd like to work together on this project, I knew it was perfect for this space. It would give the dramatic visual statement that I was looking for, and be easier and not as permanent as built-ins would have been. We love how easy it is to transform furniture and spaces with just a little bit of paint! (Be sure to scroll to the photos below to see the before & after!)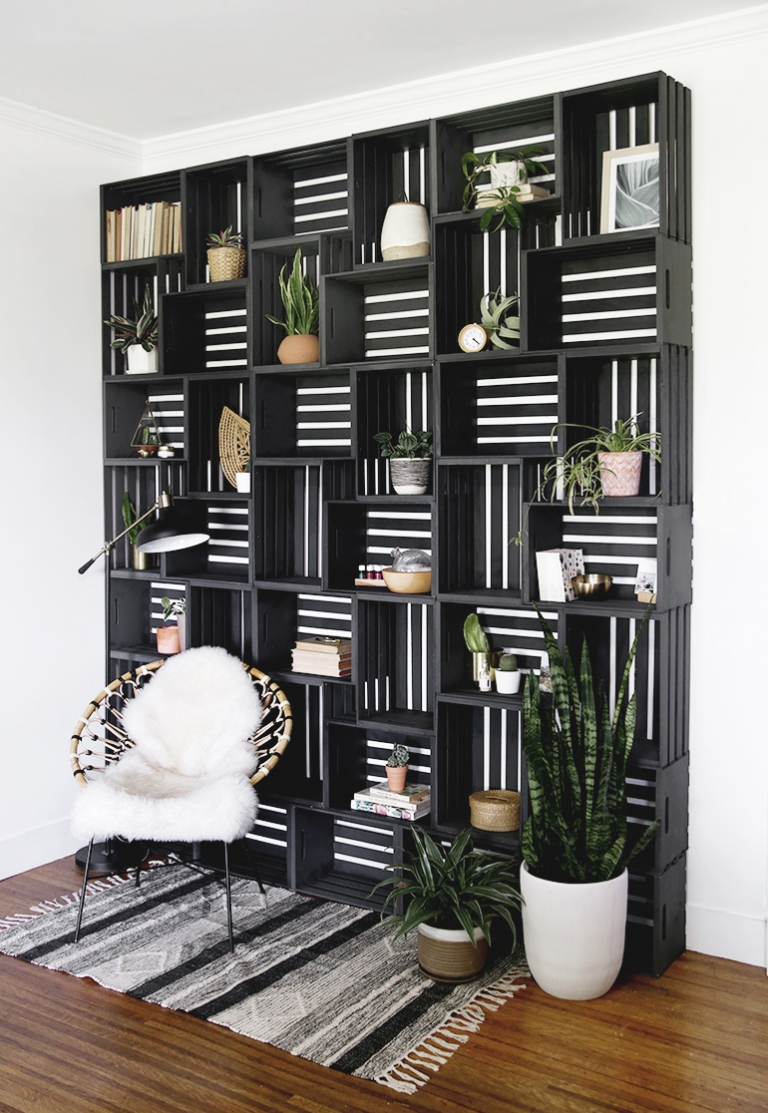 For our crates, we used Rust-Oleum Chalked Ultra Matte Paint – it creates a great matte finish, which we love, and is one coat coverage on many surfaces. Since we had a bigger space to fill and therefore a lot of crates to paint, we didn't want to be spending a lot of time painting coat after coat. The paint comes in both quarts and spray paint, so you can choose whichever painting method you prefer. We actually ended up doing a combination of both – we rolled the paint on the flat surfaces and sprayed the corners. We then gave the crates a quick coat of the protective topcoat, which also comes in matte, and adds protection and durability, while also enhancing the color. We love how these crates turned out! The dark color adds nice contrast and the pattern of the crates gives great visual interest.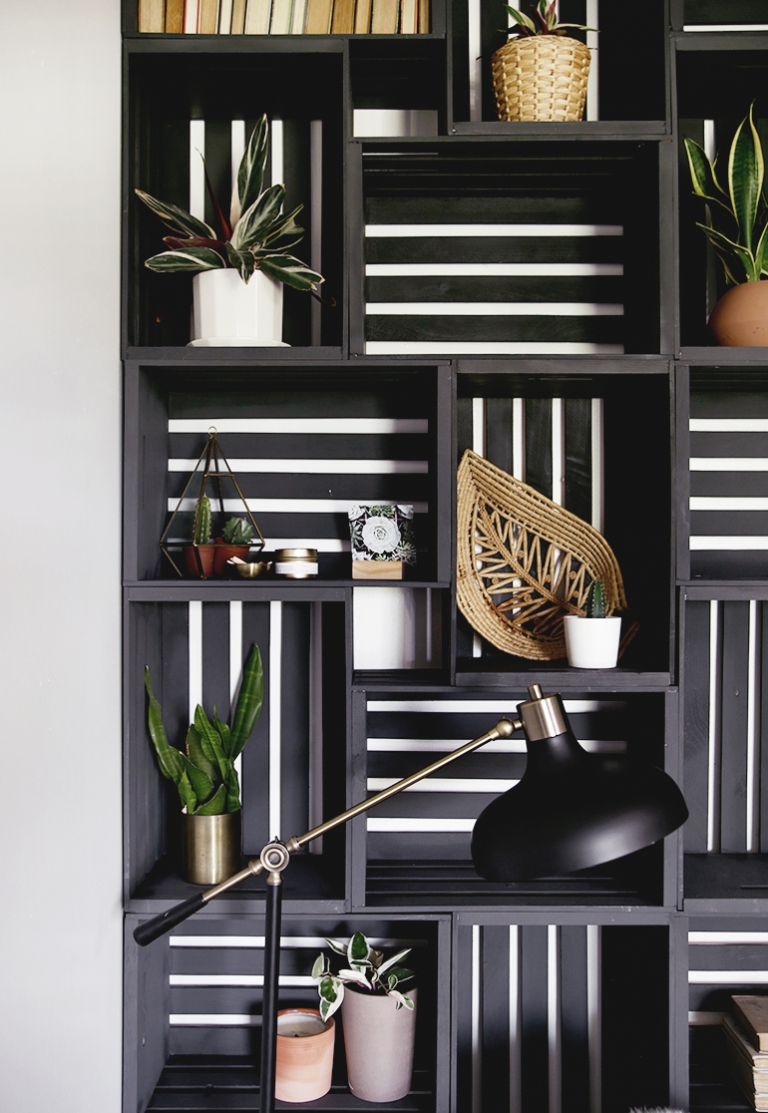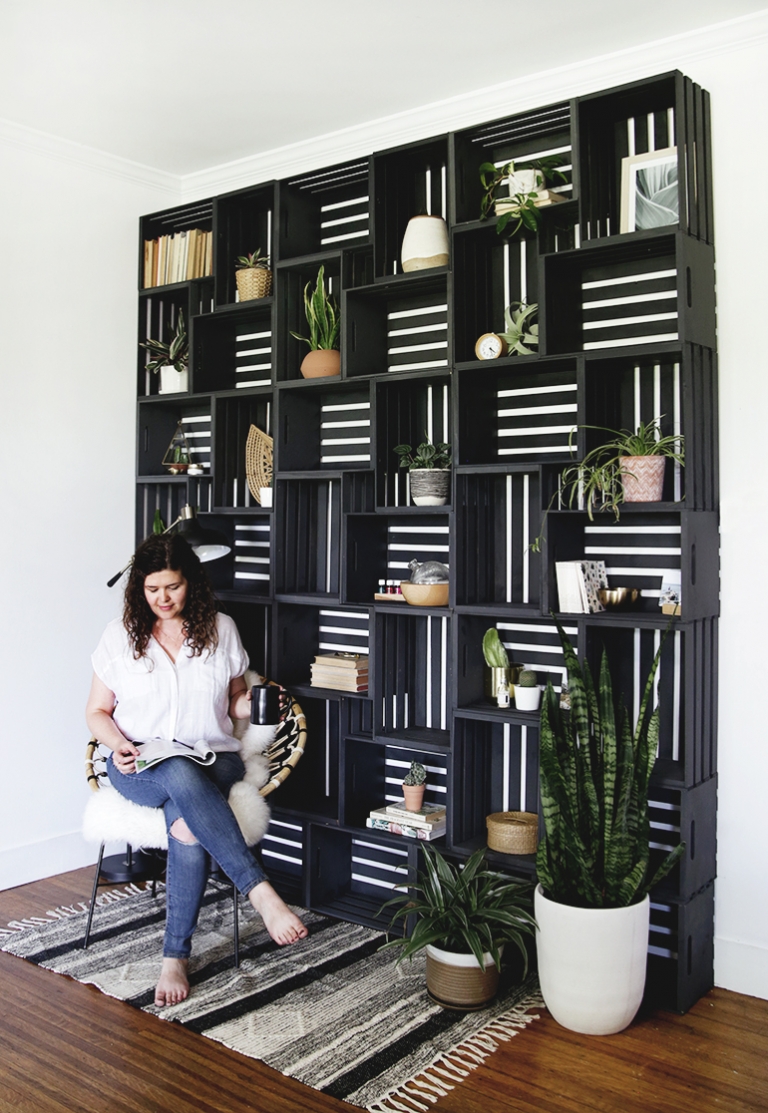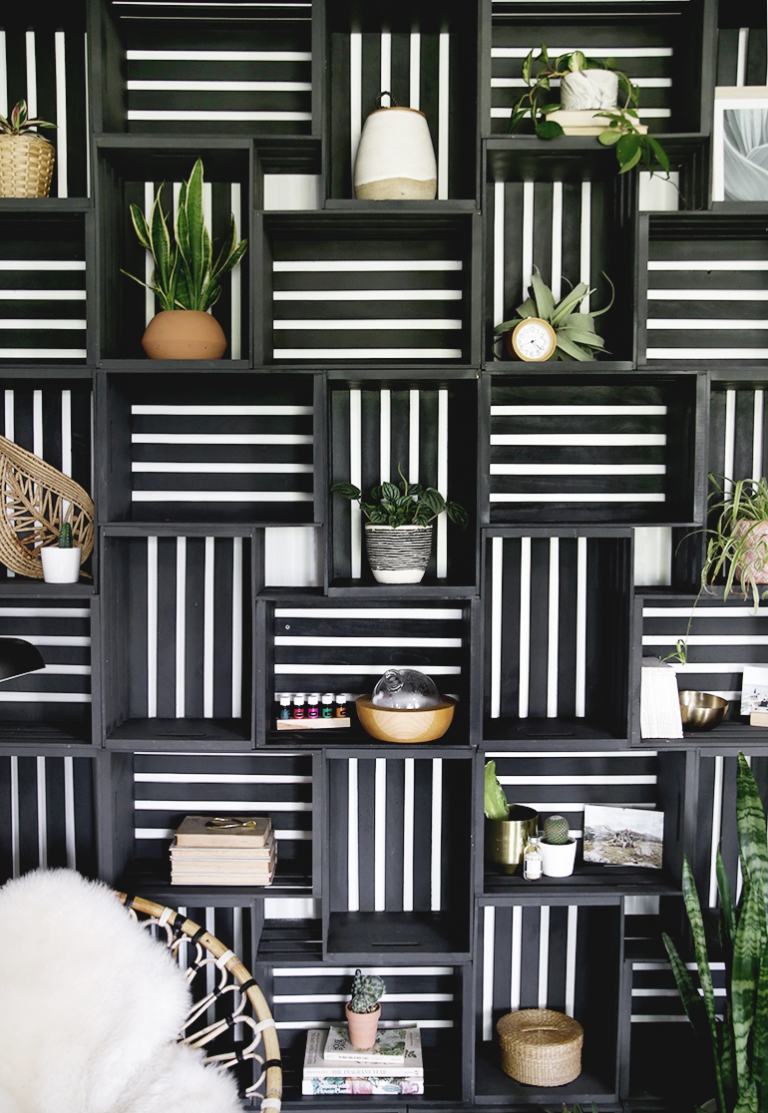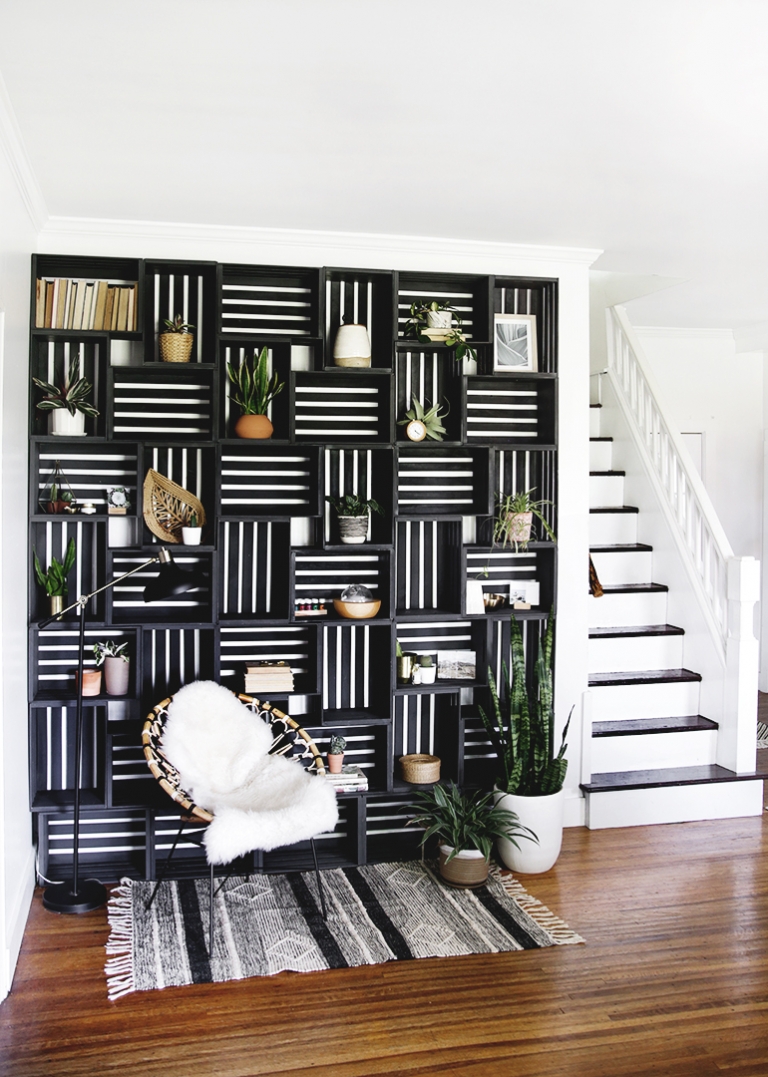 What you need:
– Rust-Oleum Chalked Ultra Matte Paint – Charcoal
– or Rust-Oleum® Chalked Ultra Matte Spray Paint – Charcoal
– Rust-Oleum® Chalked Protective Topcoat – matte clear
– wooden crates
– tape measure
– drill
– counter sink bit
– screws
Watch the video below to see how to create a crate shelf statement wall: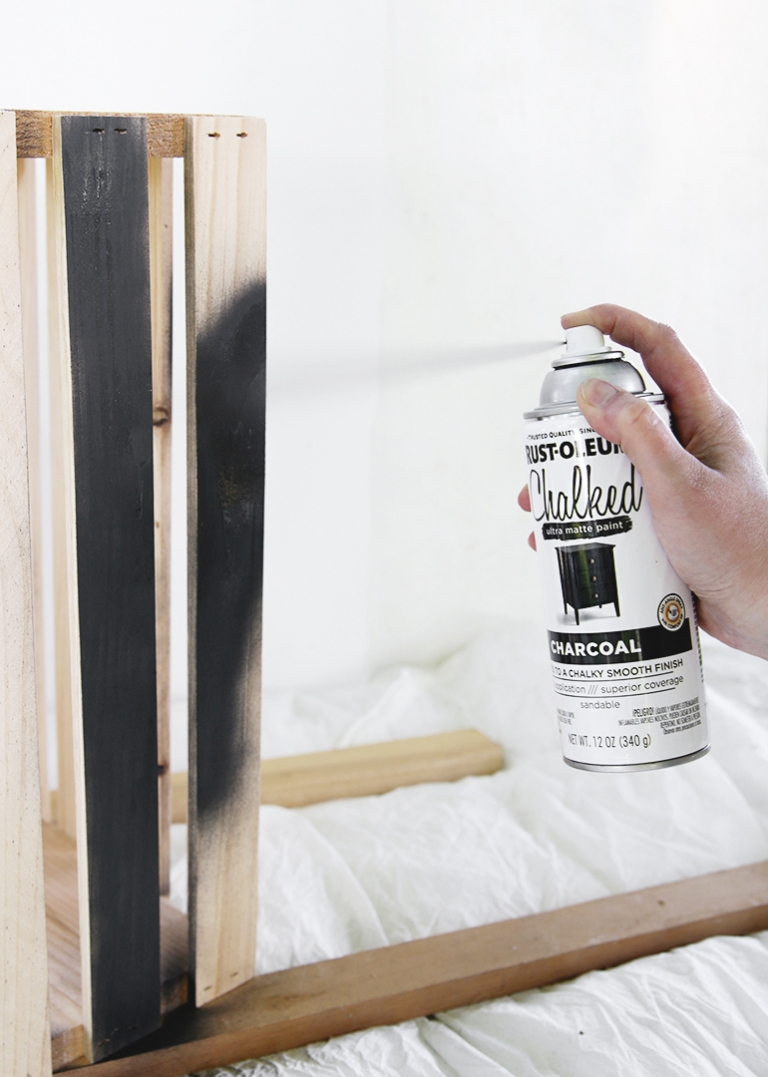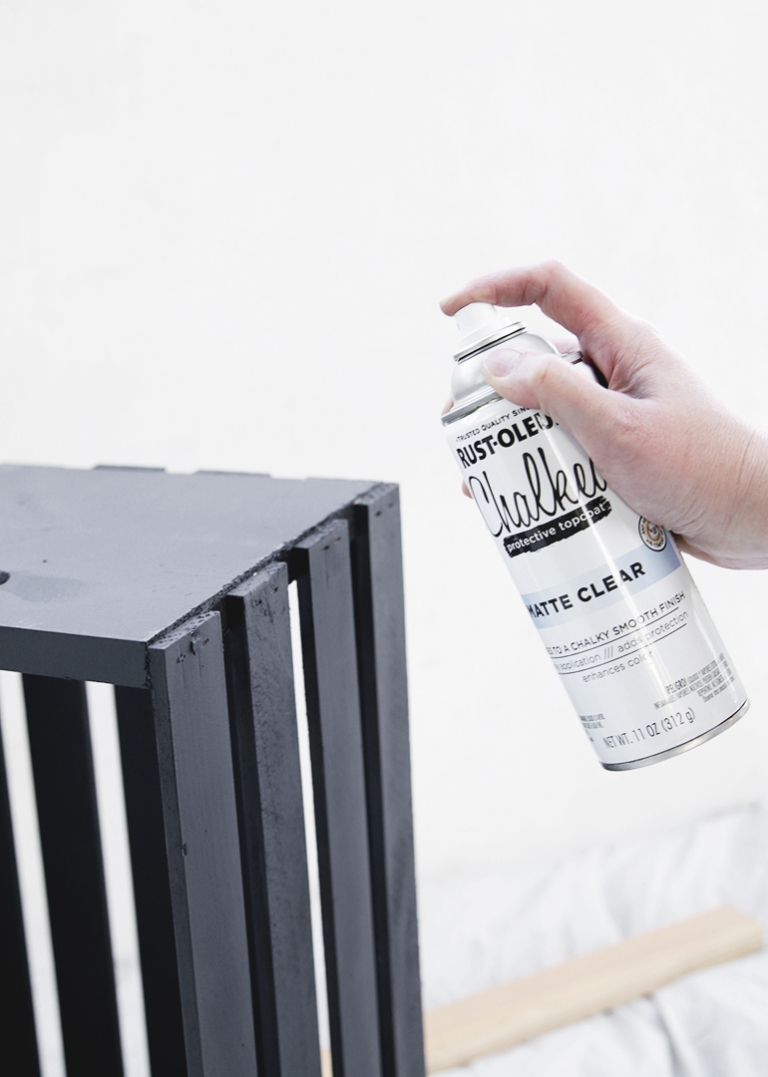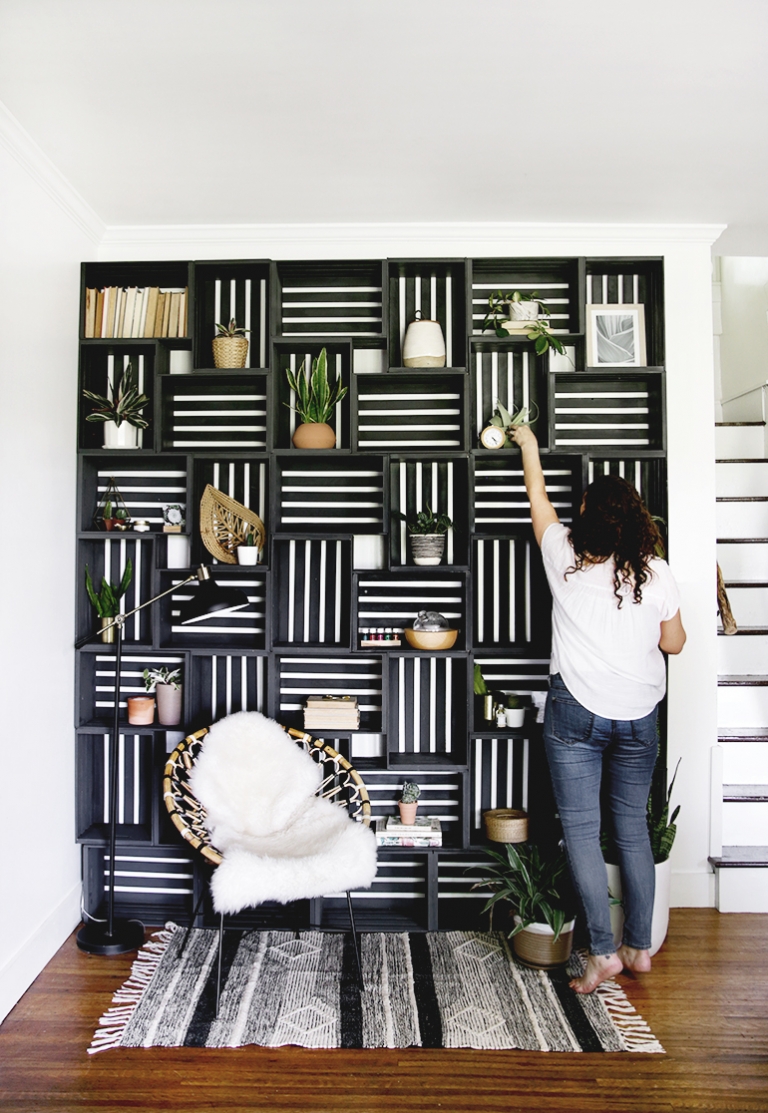 And because these are always fun, here's a couple before & after pictures: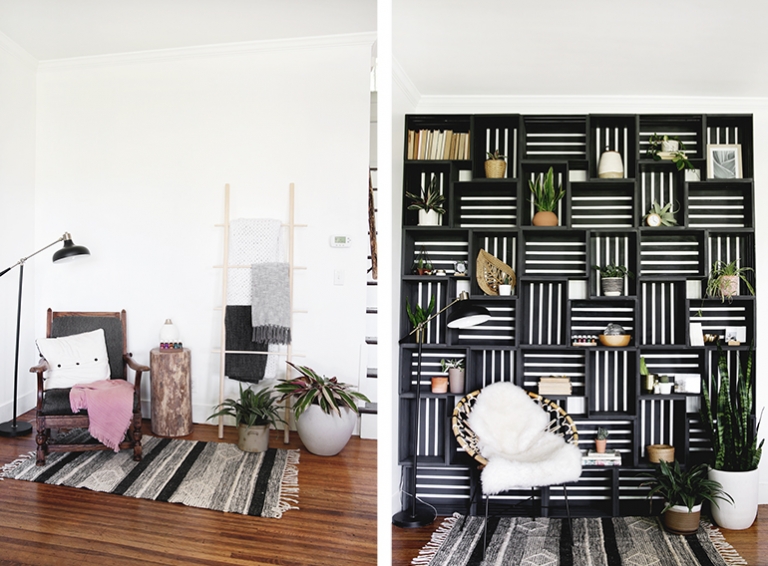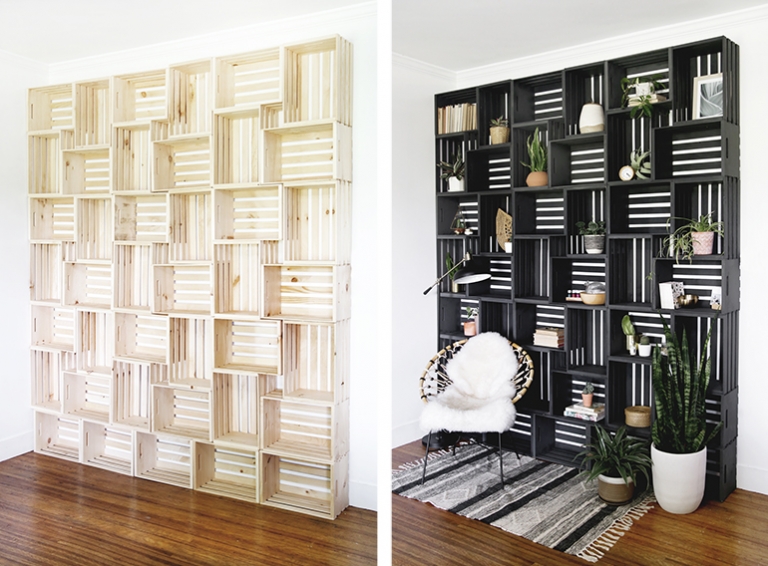 So what do you think of statement walls, are you a fan? And what are some of your favorite paint projects? You can see some of our older paint transformation projects here: Door Knob Update | Patio Chair Makeover | Light Fixture Makeover.