Sometimes we can get caught up in the little details…and when it comes to your house, that can be a very good thing. Today we're partnering with
Rust-Oleum
to show how the little projects can make a big difference in the overall look and feel of a space. If you've been wanting to give your space some fresh updates this spring, a simple project that goes a long way to help modernize and pull together the look of your home is updating the hardware, like door knobs. And if you don't have the budget to go out and purchase all new hardware – or maybe you have door knobs that work perfectly fine but you just don't like the color of, spray painting them is the way to go! It's an easy project that costs under $10 and makes such a big difference!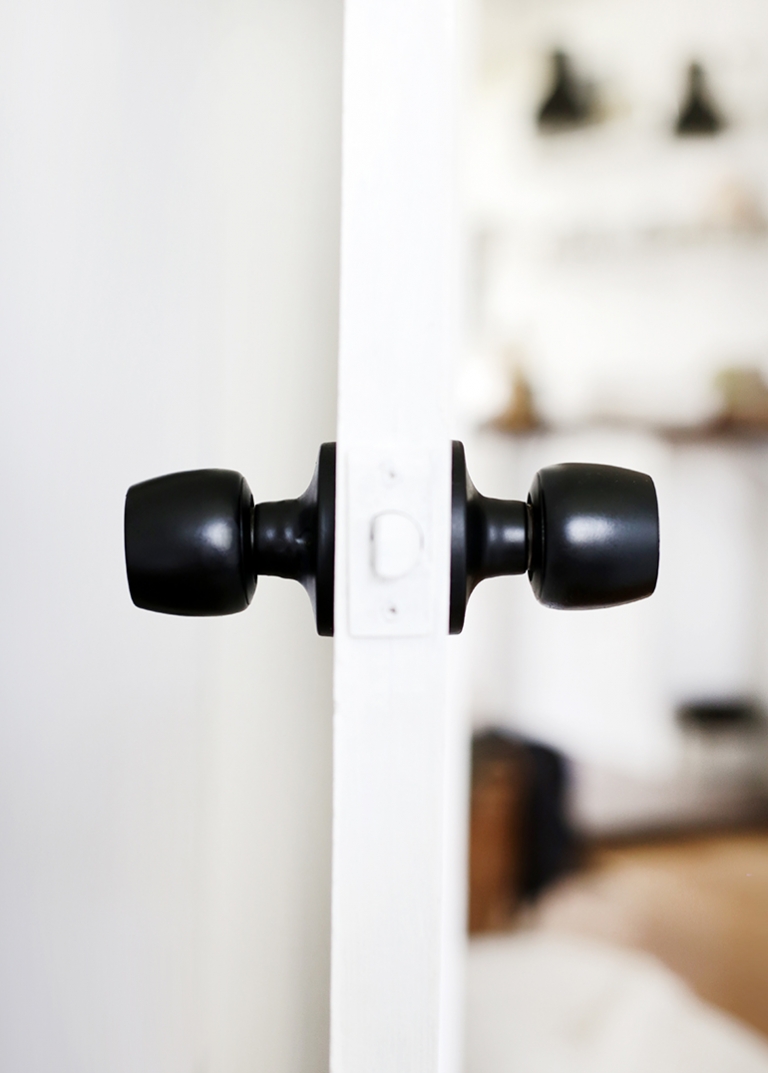 We had some old brass door knobs in the house that work fine but we didn't love the look of, so we decided to give them a quick and simple transformation with Rust-Oleum Universal Flat Metallic Spray Paint. We love the new look of the door knobs, they feel fresh and modern and definitely fit the aesthetic of the house a lot better! It's got us wanting to take on a bunch more home makeover projects with a can of spray paint, there's so many possibilities for quick & easy updates!
What you need:
– Rust-Oleum Universal Flat Metallic Spray Paint (we used black)
– screw driver
– empty box
Watch the video below to see how easy it is to update your door knobs.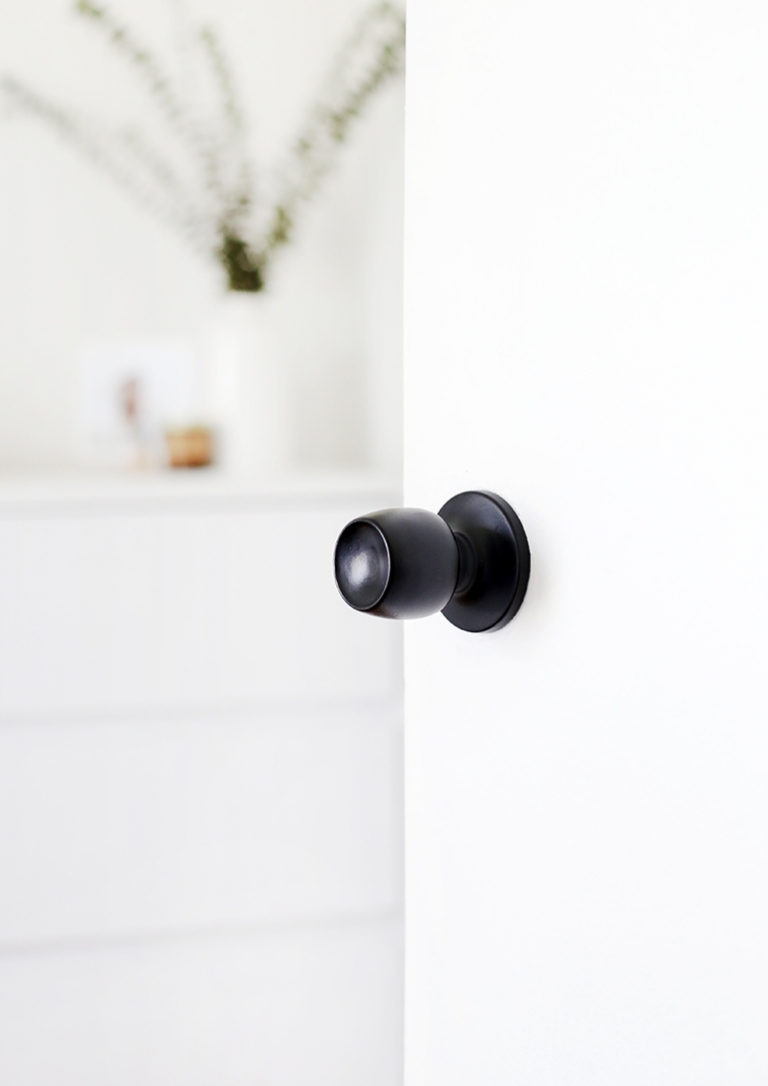 We'd love to hear what projects you want to take on with spray paint! And if you have a spray paint project to share on Instagram, you can use the hashtag #spraynewlife and be entered to win a $500 gift card to Home Depot! Rust-Oleum will be giving away one a month at random, now – September 1st. See more details here.
Sponsored by Rust-Oleum. All ideas, thoughts and opinions expressed are our own. Thanks for supporting the brands that keep us bringing fun, new content to you!