Today I'm sharing how to you make a modern storage cabinet by upcycling an old kitchen cabinet! It feels like forever since I've repurposed or refinished something I've thrifted but living really close to a ReStore out here in Colorado always has me in there looking for inspiration for new pieces.
I had originally been looking for a small bookshelf that I could make doors for to turn into a storage cabinet but I was wandering through the kitchen cabinet section a few weeks ago and realized that some of the upper cabinets would be perfect for something like that – plus then I wouldn't even have to make the doors! So I snagged one with solid wood doors for $15 and used some leftover paint from the kitchen makeover and ended up with this little beauty! I think I'm going to add shelves inside eventually so I can store shoes in there. Since small apartments don't give you much space for storage.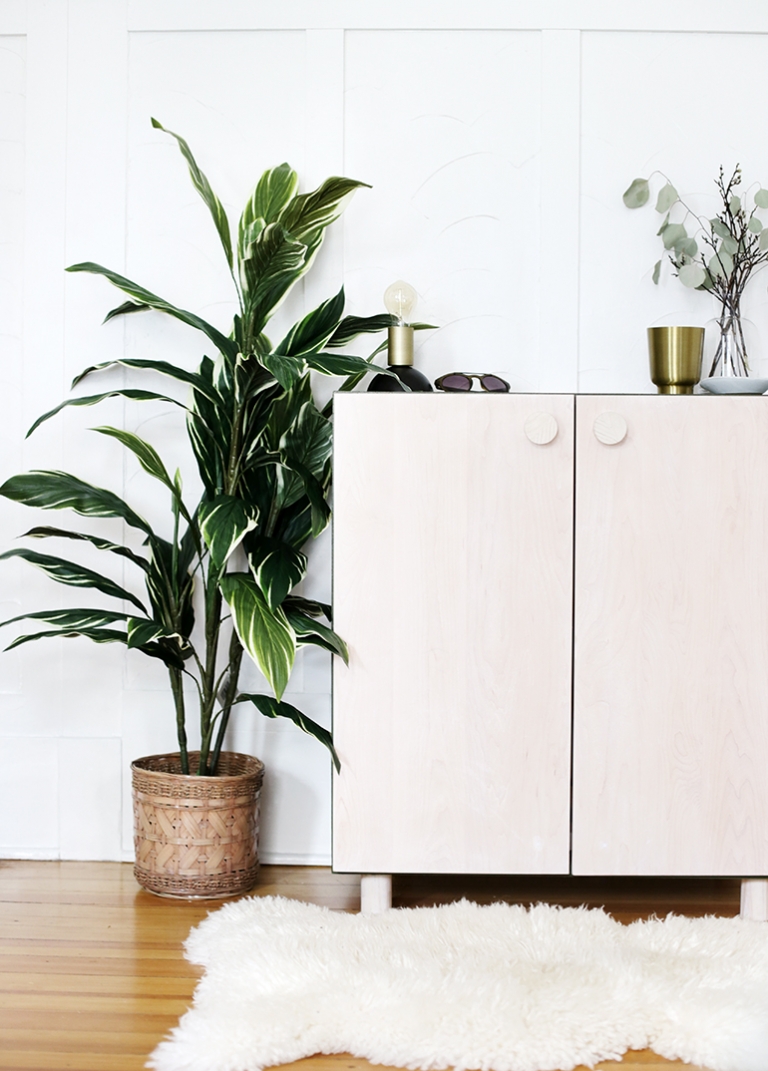 What you need for the modern storage cabinet:
-Upper kitchen cabinet
–Palm sander
–Drill
-Screws
-2″ dowel
-Saw
-Paint
-Roller
-Stain
-Rag
Watch the video below for the step by step tutorial!


What it looked like before sanding it all down! ^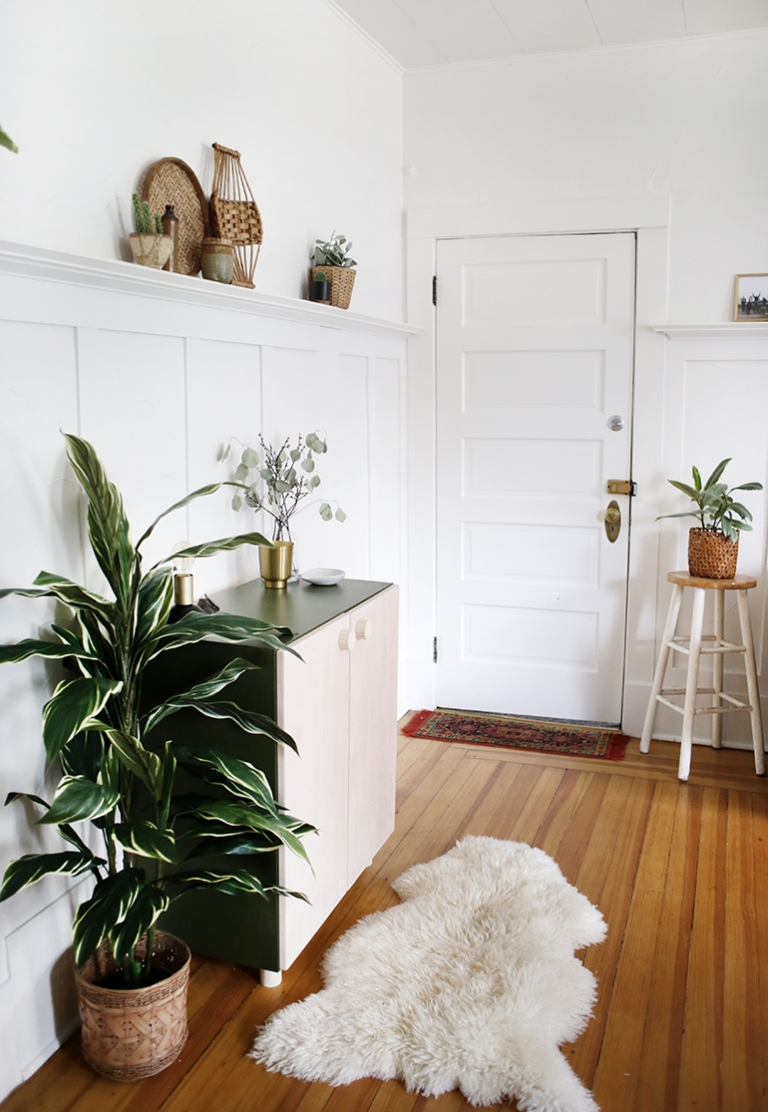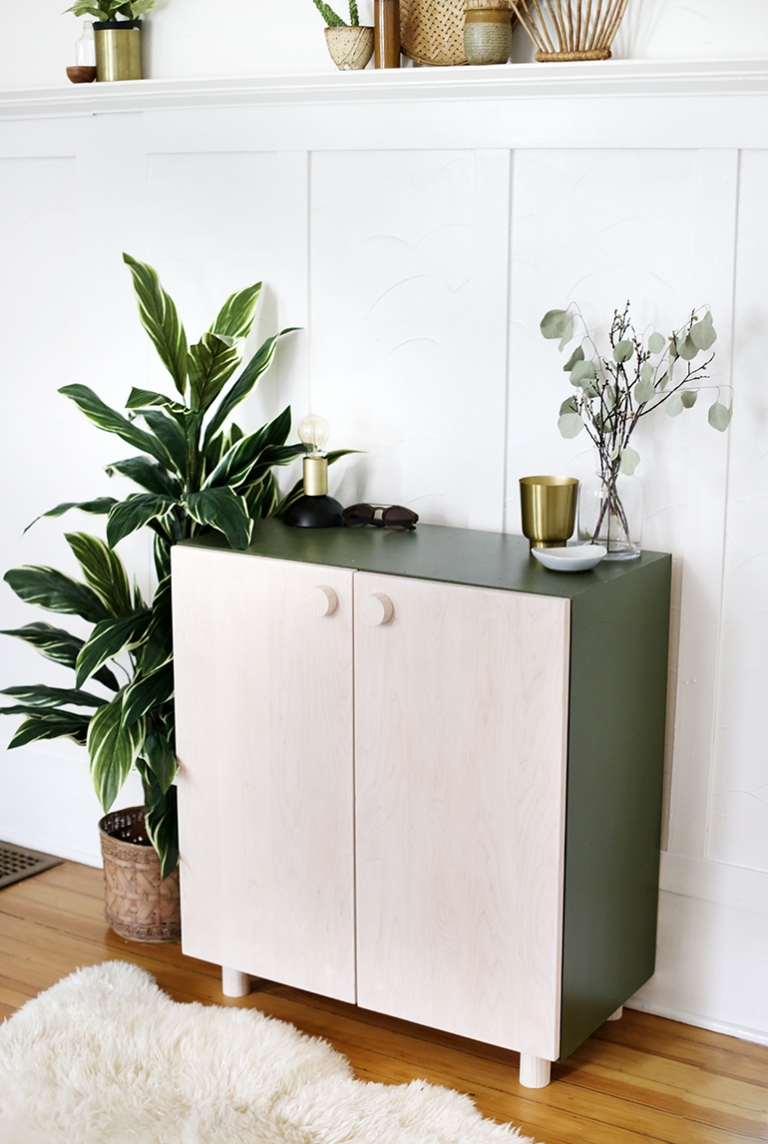 -Caitlin