Grilled cheese is a favorite comfort food for so many of us. And since April is National Grilled Cheese month, you can feel free to indulge a few times this month! I like to try adding different ingredients and cheeses to my sandwiches to keep things interesting. A couple years ago we shared a post with
10 Grilled Cheese Sandwiches
(yes, go check it out they are a must try!). And since then, I've been loving creating
new
,
delicious
sandwiches.
This time I used a couple favorite veggies, tomatoes & artichokes, roasting both beforehand. (I think the sandwiches would still be great without roasting if you're in a hurry and need to skip that step). And I used a couple of my favorite kinds of cheese: fresh mozzarella (can never go wrong there) and gouda, which I think is my all time favorite cheese. Ever. These warm, gooey, flavorful sandwiches have quickly become a favorite! I didn't list measurements for this, as I feel liked grilled cheese is an add-as-much-as
you-
like kind of recipe. Plus every ingredient amount would change depending on how many sandwiches you make.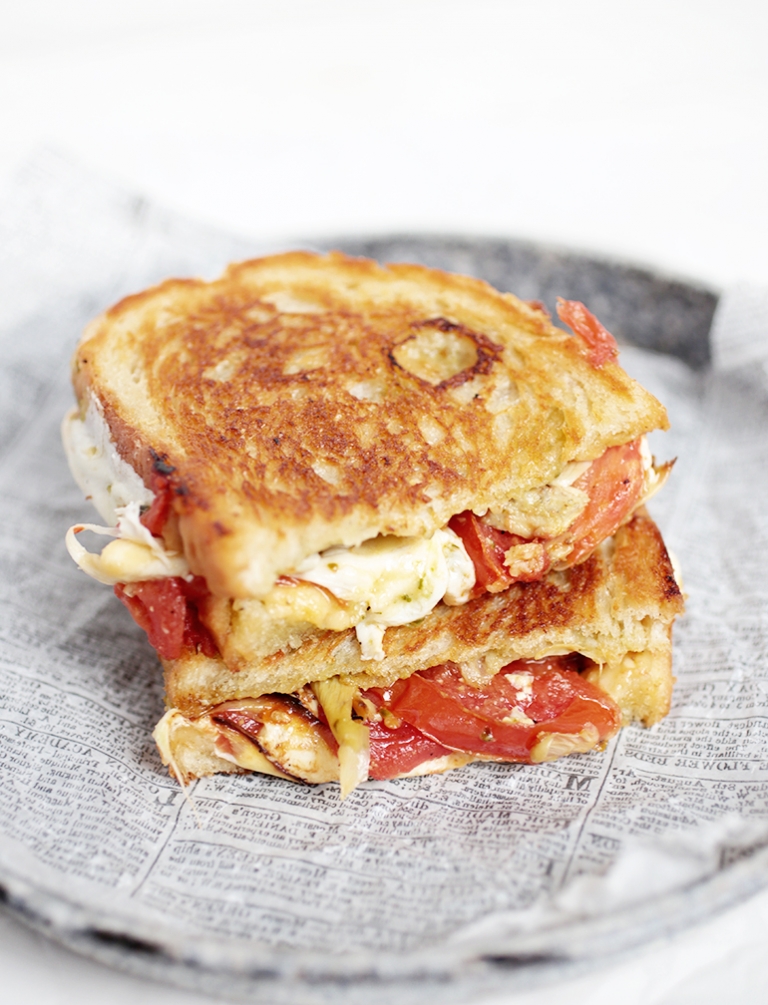 Roasted Tomato & Artichoke Grilled Cheese
tomatoes, cut into slices
artichokes, halved and patted dry (I did use canned)
garlic clove, minced
olive oil
salt & pepper, to taste
fresh mozzarella, sliced
gouda, shredded
basil pesto
good bread, sliced (I used Garlic Tuscan)
butter, softened
Preaheat oven to 400ºF. Line a baking sheet with tinfoil and lightly grease. In a small bowl mix together olive oil and minced garlic. Gently stir in tomato slices & artichoke halves until coated. Arrange on baking sheet in a single layer. Season with salt & pepper. Bake for 20-30 minutes (the timing really depends on how thick your slices are and how many you have on the pan, so just keep an eye on them) or until soft and beginning to brown on the edges.
Spread pesto on the inside of a slice bread. Top with cheeses, tomatoes and artichokes. Top with another bread slice, butter the outside of both bread slices, and cook on a flat skillet over medium low heat until golden. Enjoy!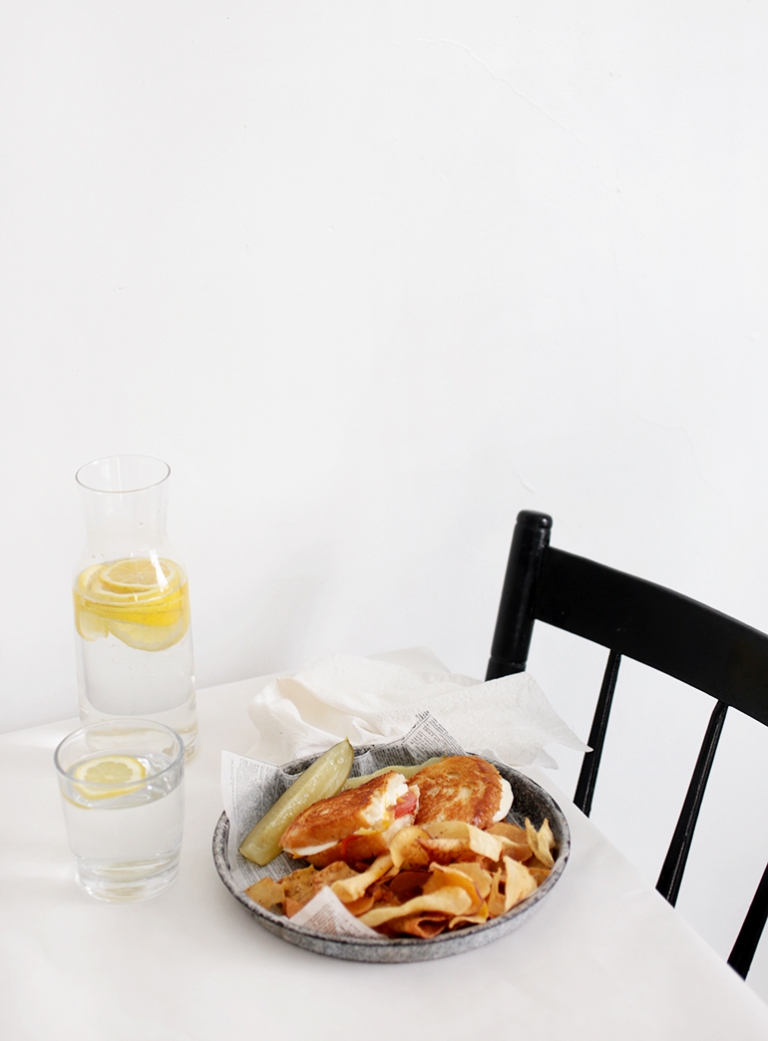 Any favorite grilled cheese recipes we should try out this month?
-Manda