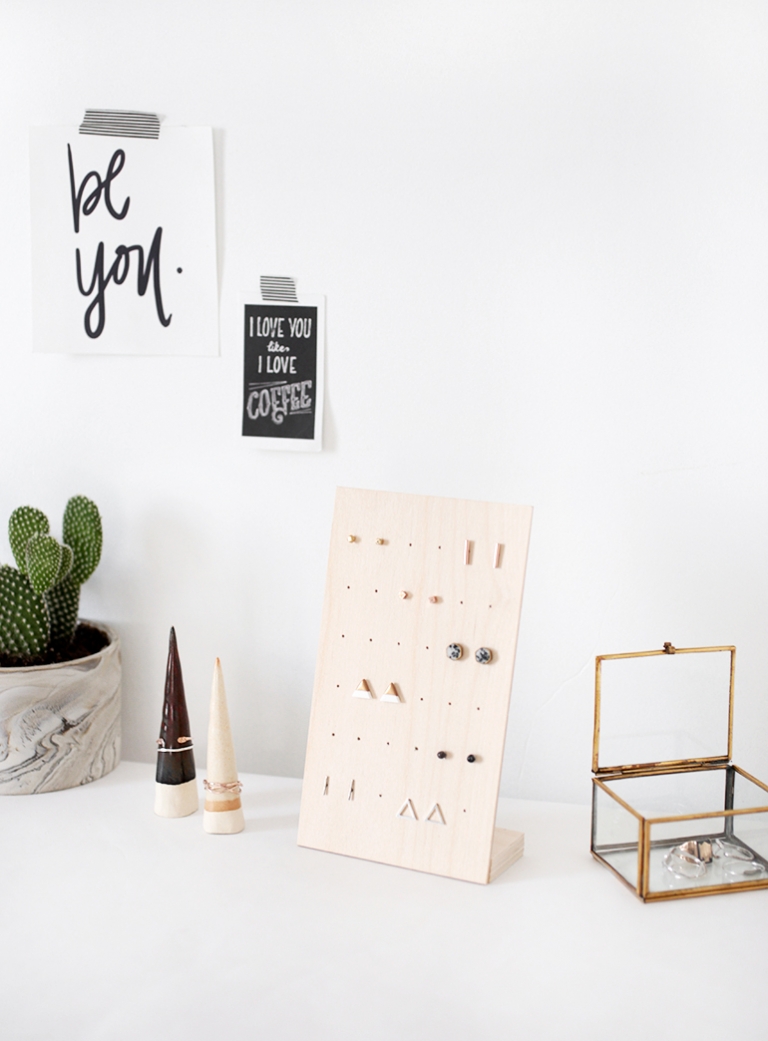 I've been needing something to hold my stud earrings for a long time. I had been putting them in a drawer in a little jewelry box I have on my dresser, but they always blend in together and I have the hardest time finding matching pairs! After spotting this one at UO recently, I decided I needed one and finally had Mike work on one with me. We stuck with our usual, unfinished wood with a simple, basic design. (Feel free to paint/stain as your heart desires). I think it's the perfect stud earring organizer and only wish I had made it sooner – makes my accessorizing routine so much easier. 😉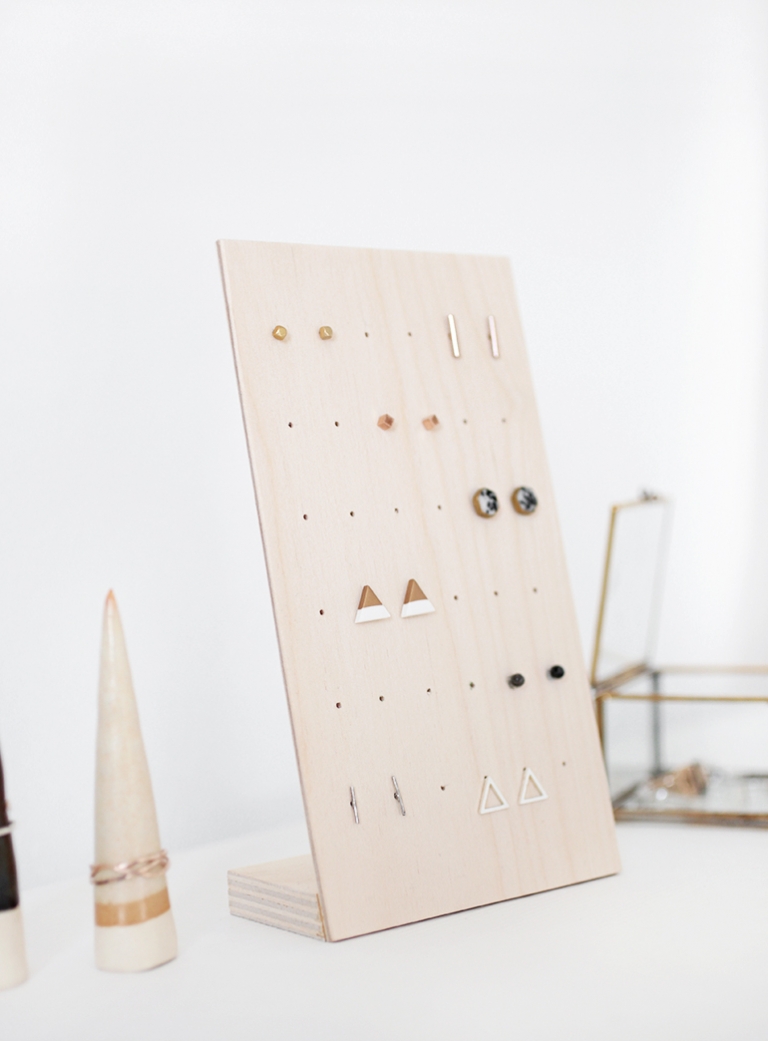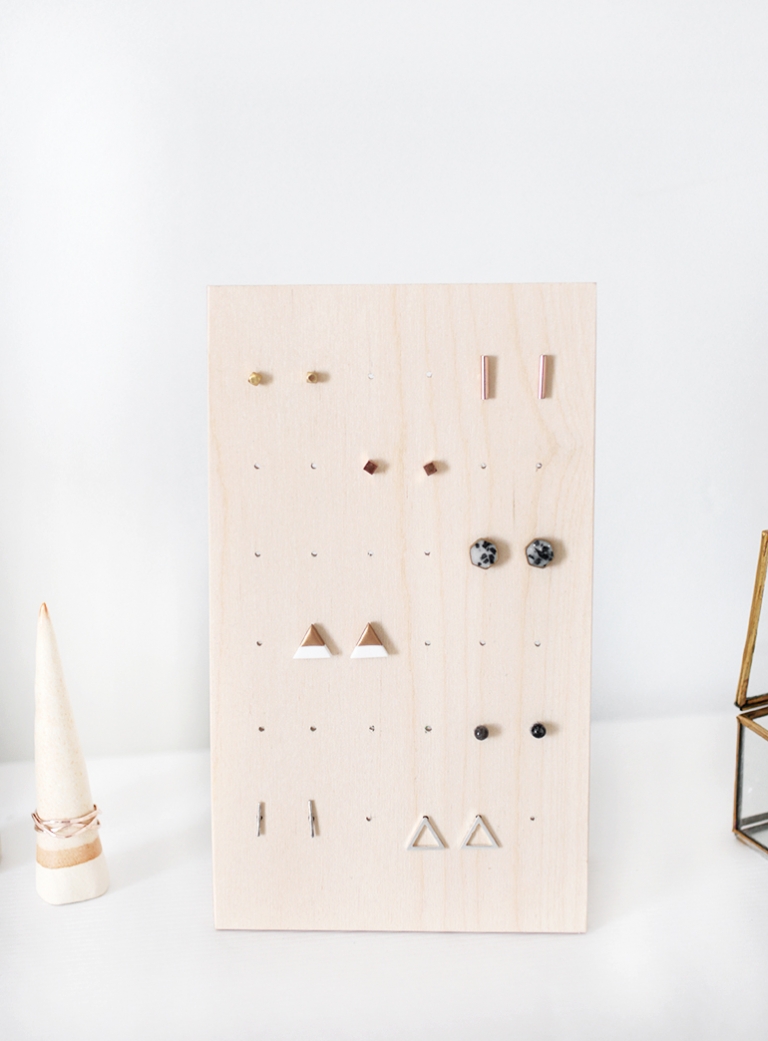 Materials:
– 1/8-inch plywood – for upright piece
– 1/2-inch plywood – for base
– table saw
– mitre box
– ruler + pencil
– drill + 1/16" drill bit
– sand paper
– wood glue
– clamps


Measure and mark where holes will go on the 1/8-inch plywood. Our measurements were: 1-3/8" from the bottom of the upright piece, we made 5 rows 1" apart, coming in 5/8" from the side. We spaced the holes 5/8" apart.
Using a 1/16" drill bit, drill holes.

Cut 1/8-inch plywood to size, ours is 4-1/4" x 7-1/4". Cut the 1/2-inch plywood to size: ours is 1-5/8", with a 15 degree angle (on the side the upright piece attaches to) and 4-1/4" wide. Sand as needed.

Glue and clamp the upright piece to the angled side of the base. Once glue is dry, remove clamps.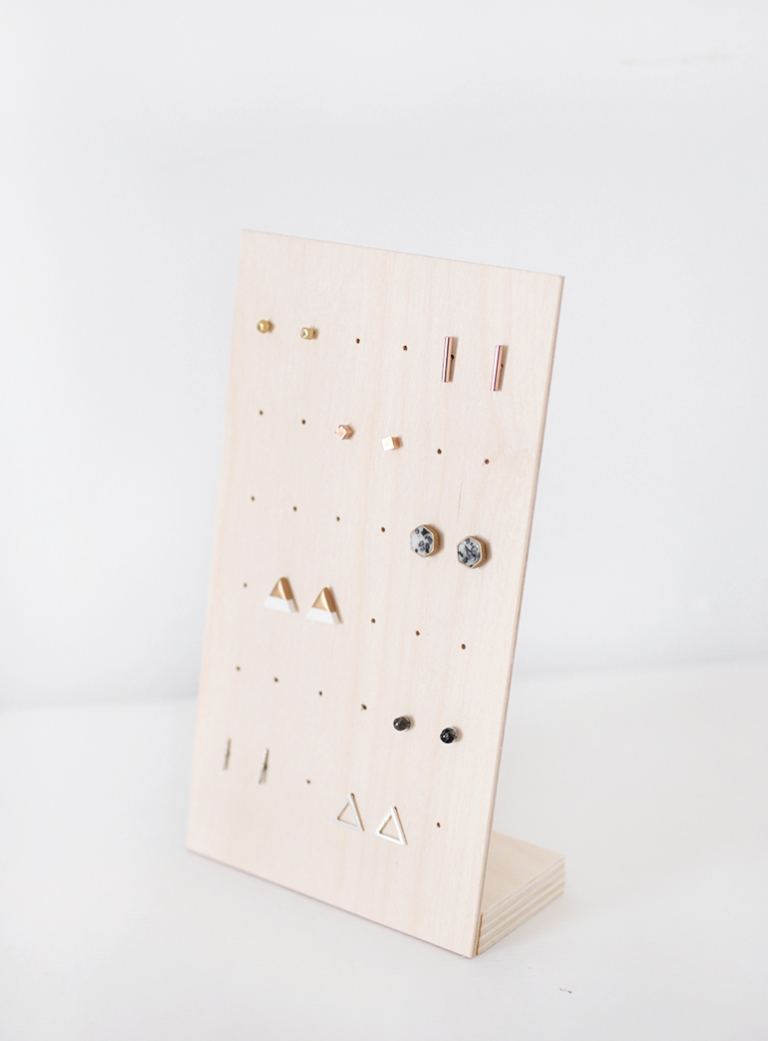 -Manda
SOURCES
be you print | coffee print | marble planter (similar) | ring cones – made by Caitlin, find a DIY here | glass shadow box