Sponsored by Minted. All ideas, thoughts and opinions expressed are our own. Thanks for supporting the brands that keep us bringing fun, new content to you!

I recently read a quote about your place not being the problem, it's what you do with your place that matters. And while the author was referring to your place in life, rather than your actual home space, as someone who loves home design, and can sometimes feel unsatisfied with things in and about my home, I found this ringing true when it comes to our living spaces as well. We can create a space that feels like home to us, that feels calm & inviting, even if there are things that are less than ideal about our place.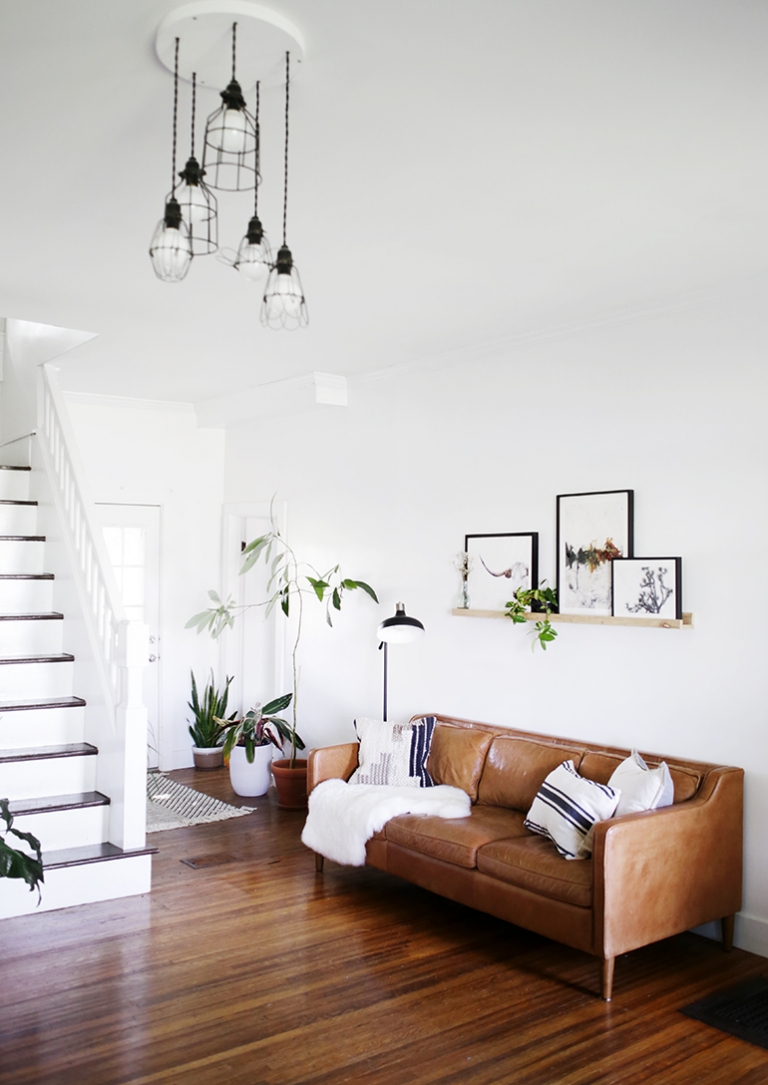 Some of you might remember my
living room makeover
from a few years ago – I loved the updates we made and not too much has changed in this room since then. Thankfully it's because I am still happy with things I chose and what I have, but lately I've been feeling the urge to change things up a little, to rearrange and freshen up a few things. One of the reasons that I wanted a
picture ledge
in our living room was to be able to switch things up and give the space a new look without having to deal with holes in the wall. I've switched the prints on this shelf just a couple of times, but with a new season approaching, I'm starting to feel the need for change in here, again. We've partnered with
Minted
to share some beautiful pieces from their newest collection and I love the new look of the picture ledge!
When choosing art, we both try to pick pieces that not only capture our attention for being aesthetically pleasing and blending well with our style, but also ones that resonate with memories and dreams that we have. While we were browsing through Minted's newest collection, we each had a few prints that we were drawn to. A few years ago, Caitlin visited Joshua Tree with some of her cousins and it's always been one of her favorite spots that she's traveled to, so this
Joshua Tree In September
print was one that caught Caitlin's attention. The simplicity of the photo matches our current style and likes and seeing it is a reminder of one of her favorite trips. And yes, it's currently sitting in my living room, but since we work together so much out of my home, and visiting Joshua Tree is on my travel dream list, I was happy to add it in.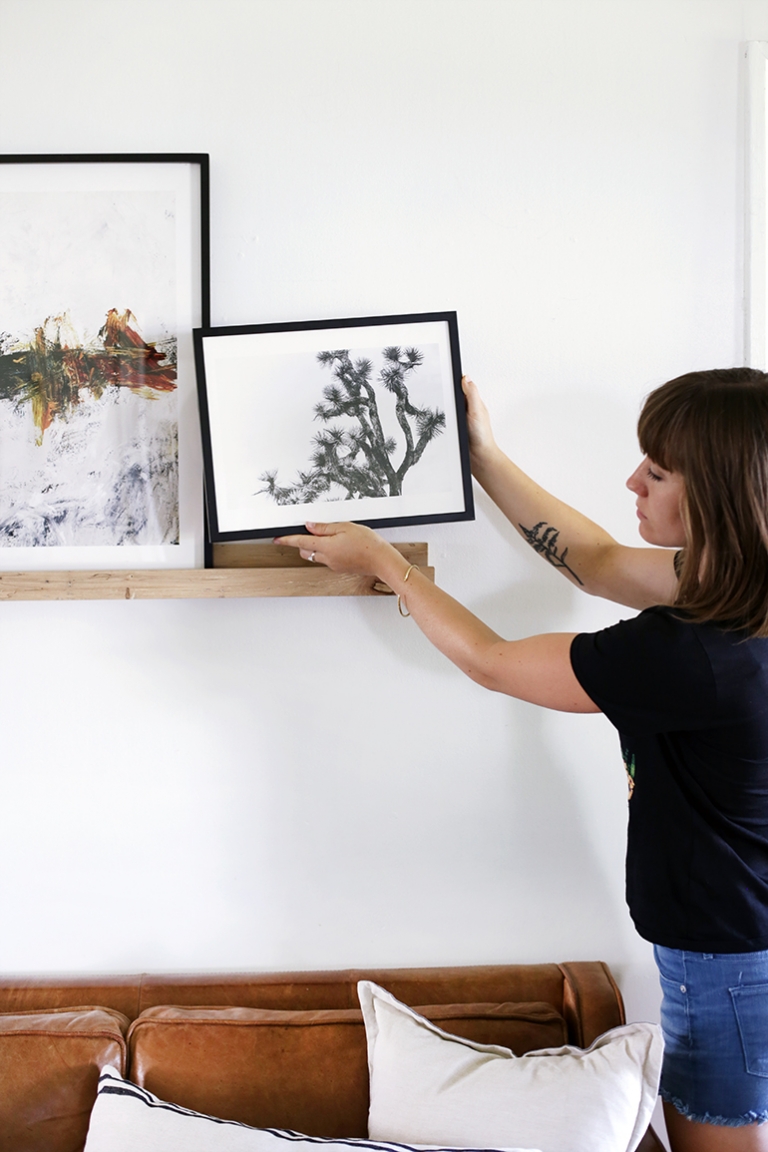 When I spotted this
Holden Caulfield
print, I was immediately drawn to it both because of my love for animal pictures (which yes, I find slightly weird since I'm not overly in to animals, but for some reason always want animal prints on my walls…) and because it reminds me of one of my favorite trips with Mike, driving through mountains dotted with cattle.
Le Mirage
caught our attention with it's texture, modern vibe and colors and felt like the perfect piece to round out our prints and fit with the style of the room. Minted offers a variety of sizes, paper types and frames choices, so all of your artwork can be customized to fit exactly what you're looking for and the be the perfect addition for your collection.
Caitlin also suggested I try rearranging some furniture and I love our leather sofa being over here now. Although I'm thinking to keep it here, we'll need to upgrade our wooden sofa to something a bit bigger. Hoping to add in a few more changes to this room in the upcoming months, but loving the fresh look that new artwork brings to our room without having to undergo a total transformation!