One of my favorite things in our living room is the DIY picture ledge that Mike made. It takes me forever to come up with things to put on my walls. Partly because I'm so indecisive, what if I go through all the trouble of hanging something and want to change it a month later?! And partly because empty walls don't even bother me; less is more in my book! 😉
But I did want to add some personal touches to the room. I loved the idea of a picture ledge because it gives me the ability to put up frames and decor without having to put any holes in the wall. I can easily change them out when the mood strikes! So today, we're sharing how you can make your own DIY picture ledge to pretty up your wall space.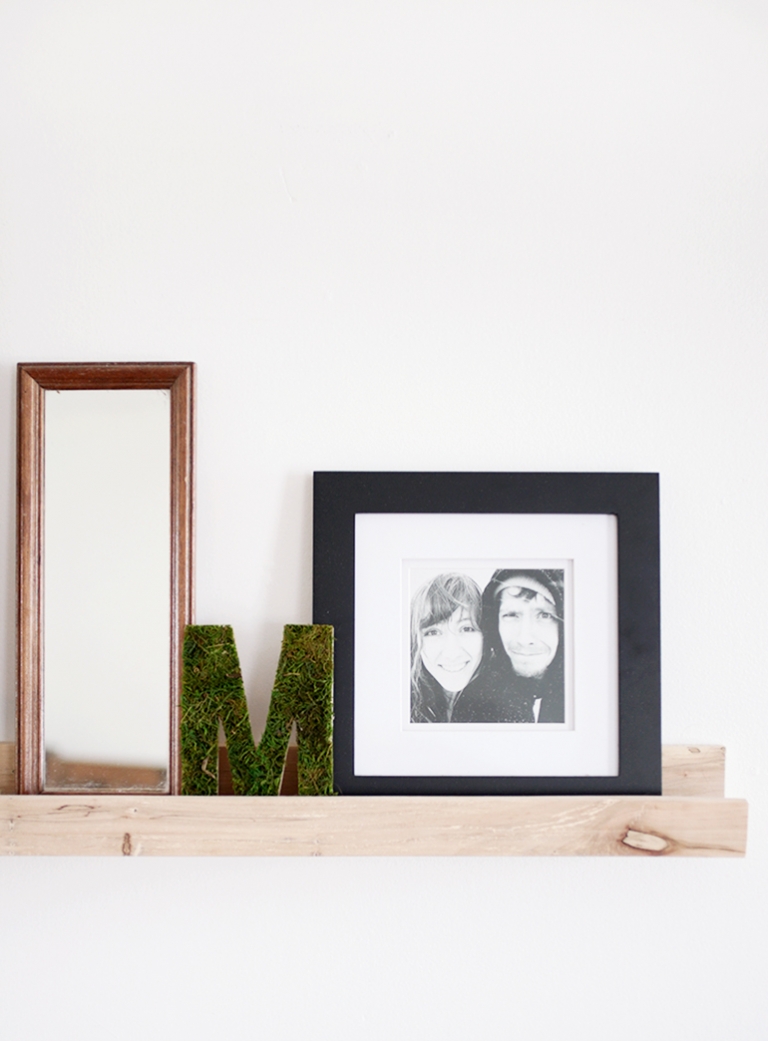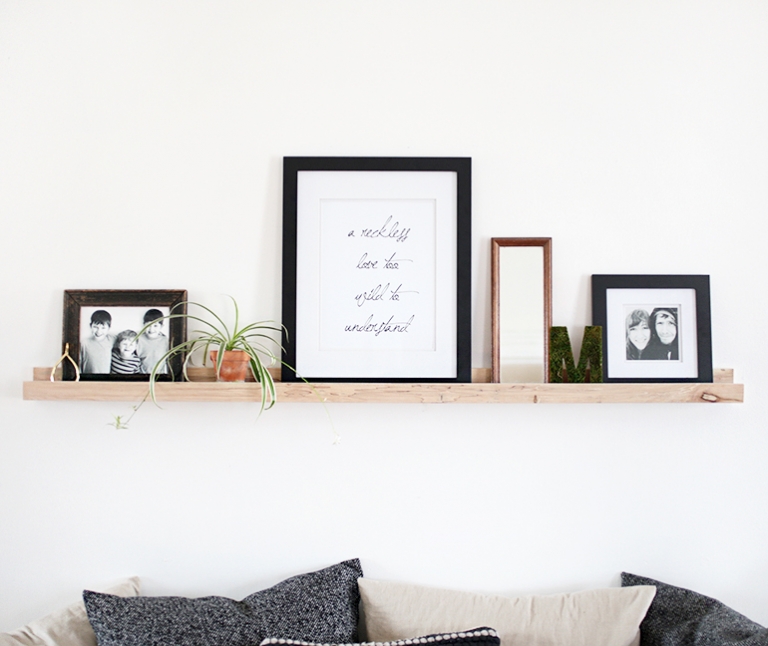 What you need to make DIY picture ledge:
wood boards (we used spalted maple & pine for the bottom)
table saw
miter box
drill
screws
wood glue
clamps
sand paper or orbital sander
Directions for DIY picture ledge:
Cut boards to width using table saw.
Cut to length with miter box.
You will need three pieces, front piece, back piece and bottom piece.
Our front piece is 60" long, 1-5/8" wide and 3/4" thick. Our back piece is 60" long, 2" wide and 3/4" thick. Our bottom piece is 60" long, 3.5" wide and 3/4" thick.
Drill & countersink holes into bottom board along the back edge.
Put glue along bottom edge of the back board, then screw the bottom piece to the back piece.
Put glue along the front edge of the bottom board, and clamp the front board to it.
Let glue dry.
Once glue is dry sand picture ledge.
To hang on the wall, drill holes in the back board that match where studs are on your wall, screw into place.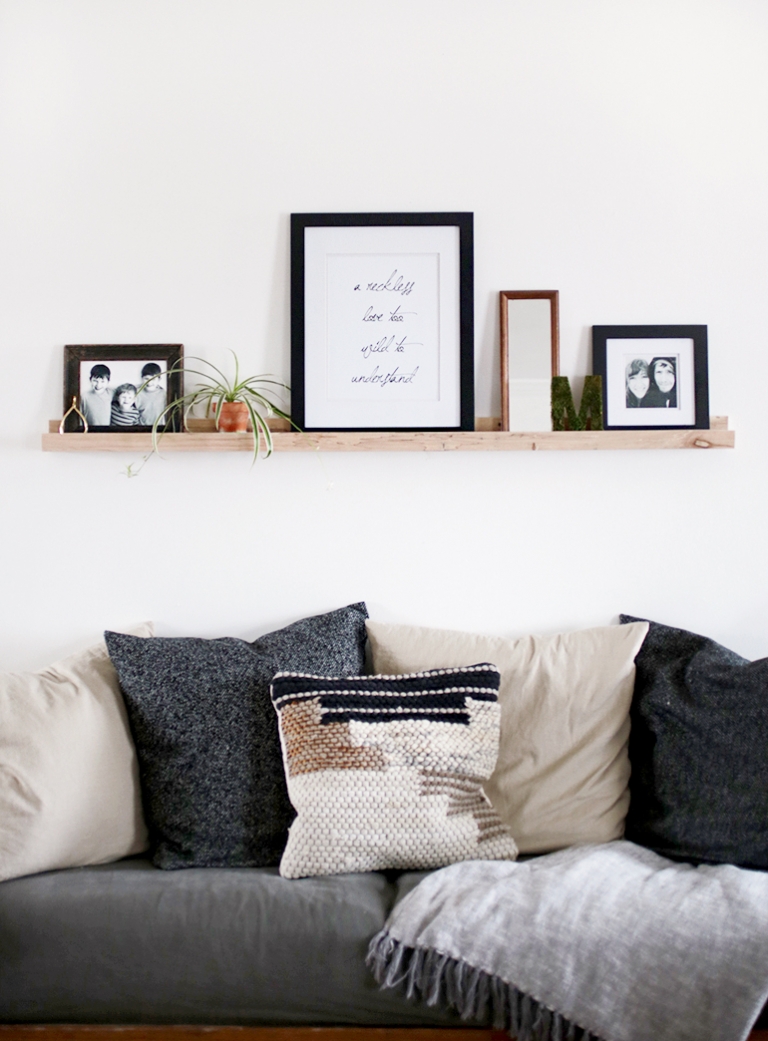 And for those wondering: the two larger black frames are from Michaels, the small one is vintage (and those are our kiddos filling the frames).
The quote is lyrics from one of my favorite Hillsong United songs.
The moss "M" is from the letters that Caitlin made a few months ago.
The wishbone & throw pillow are c/o West Elm. (I made the covers for the large pillows).
The mirror is an old one we had.
And the plant is somehow flourishing under my care! 😅
-Manda