I honestly can't believe that Thanksgiving is next week (whattt?!!) and Christmas will be here before we know it! Even with the blog forcing us to get a jumpstart on Christmas planning & projects, it still seems like it sneaks up on me and that once the holiday season is in full swing, it's just a blur of activity. I try to always include activities and time for us as a family to enjoy special moments and to teach the boys that there's more to Christmas than just lots of gifts & goodies. I remember my parents doing a Jesse Tree with us during the Christmas season while we growing up and I love to keep sweet traditions like those (or something similar) going. We've shared a few of the different things we do over the last few years, like
Advent Calendars
, and one of the more recent additions I've tried to incorporate are the lighting of Advent Candles on the four Sundays of Advent. Last year, I bought beeswax candles at the Christmas tree farm and Mike made holders out of driftwood for those; I've also had a
hanging wreath
before. This year, I wanted something a little different and was inspired by some of Caitlin's past
geometric
projects
for these simple candle holders. The plus, you can use these candle holders year round if you'd like!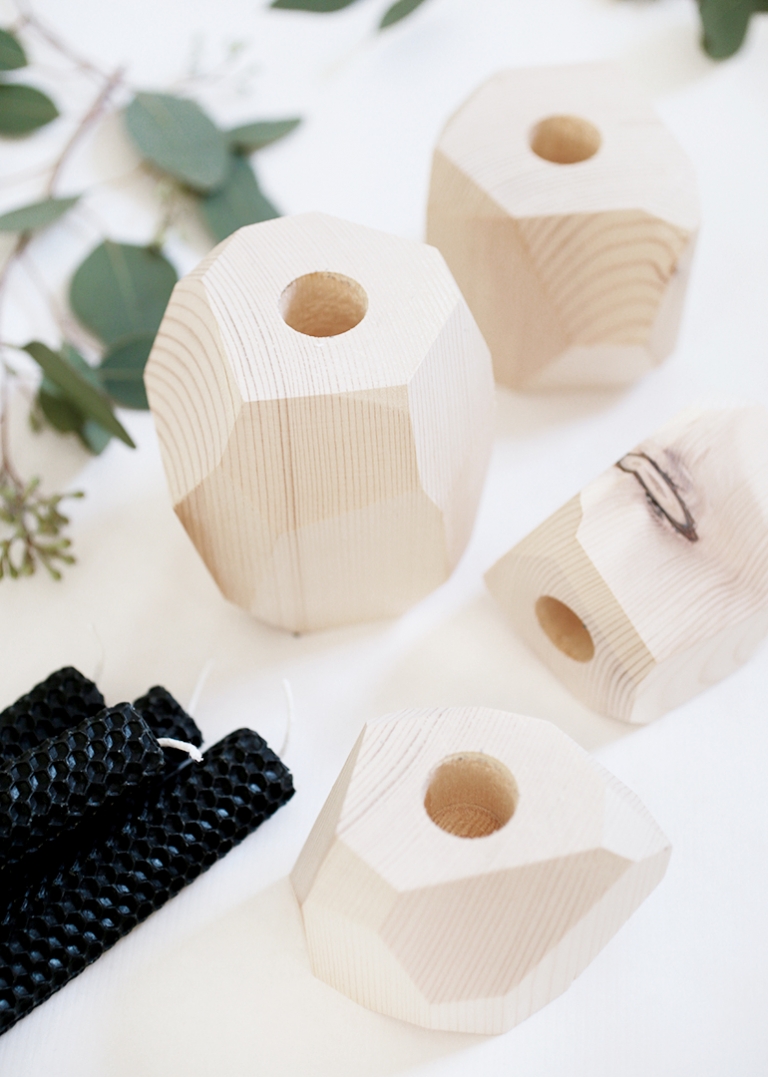 This year, the first Sunday of Advent is November 27th. I know that typical advent candles, like we have at our church, use specific colored candles, are usually arranged in a circle and include a 5th candle (which I know all have meaning behind those things). But for ours, I wanted to keep it simple, and more in line with our style (which is usually never "traditional"), and this works for what we share/do with our kids. I'm really liking the look of black candles right now and decided to try making my own rolled beeswax candles this year (we'll be sharing a post soon on how to make your own candles like these). And as we do every year, we'll be attending our church Christmas service where the 5th candle will be lit, so I didn't include a 5th candle for ours.
For our family, we light a candle each Sunday of Advent, read a couple scriptures to go along with it, and talk about what it means. Each candle represents a theme of the season and the four things God gave us through His son's birth: Hope, Peace, Joy and Love. I don't really have a set reading plan, I've been on the hunt for a good advent candle reading/devotional for kids, but have yet to find one that I really like, so I just kind of make my own up, keeping it simple and short enough for the boys to understand/get through. If you've found one that you like, let me know!
Geometric Advent Candle Holders

Materials/Tools:
– block of wood (a 4×8 untreated wood post would work well)
– mitre box
– band saw
– belt sander
– drill with forstner bit
– candles
Directions: With a mitre box, cut your wood to the height that you want it to be; ours were cut at different heights between 2-1/2" – 4". If needed cut to width. Using a bandsaw, cut the block at varying angles to give it the look you like. Use the belt sander to smooth all of the angled faces and the top of the block. Use a forstner bit to drill a hole big enough for a candle to fit in snugly (size will depend on diameter of your candles), 3/4″ – 1" deep.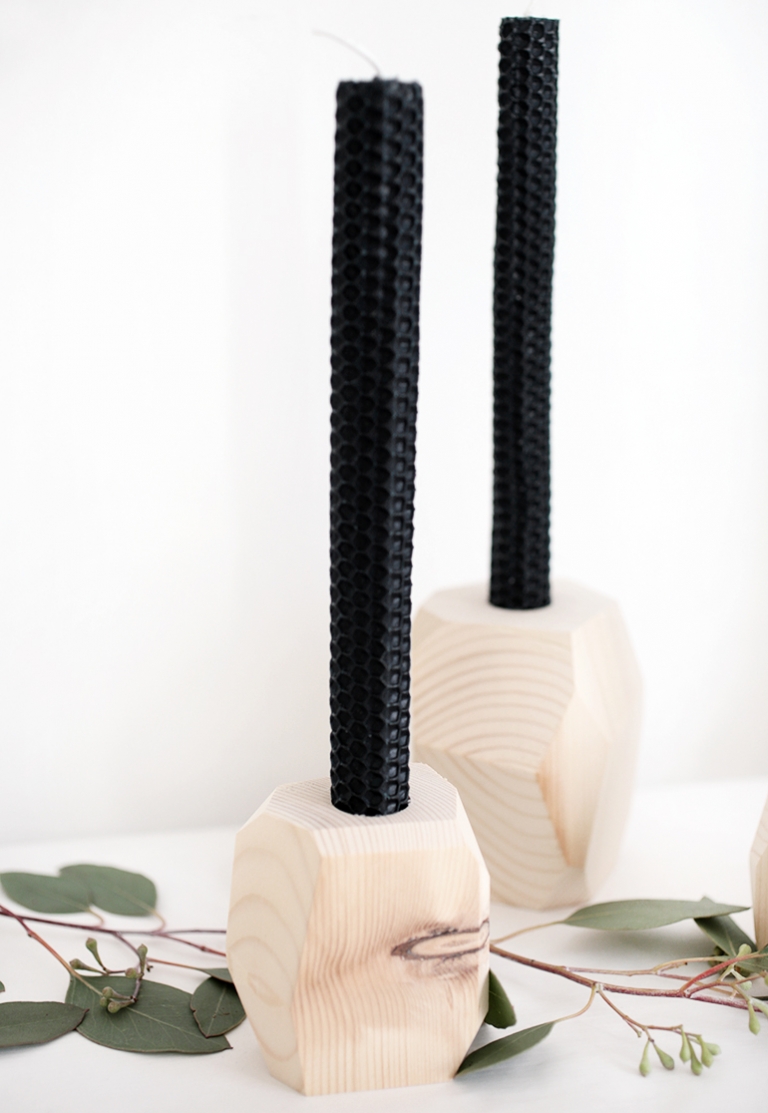 Do you have any favorite Christmas traditions you did growing up? Or something you've heard of that you'd like to start doing?
-Manda