Last month while I was making the
feta, pear and rosemary crostinis
, I was inspired to use some of those ingredients to come up with a mocktail for the holidays! So this delicious pear rosemary mocktail came to be and it is so good! With rosemary being one of our favorite herbs to use in
mocktails
(and looking so festive for the holidays!), this drink is the perfect addition to Thanksgiving and Christmas menus!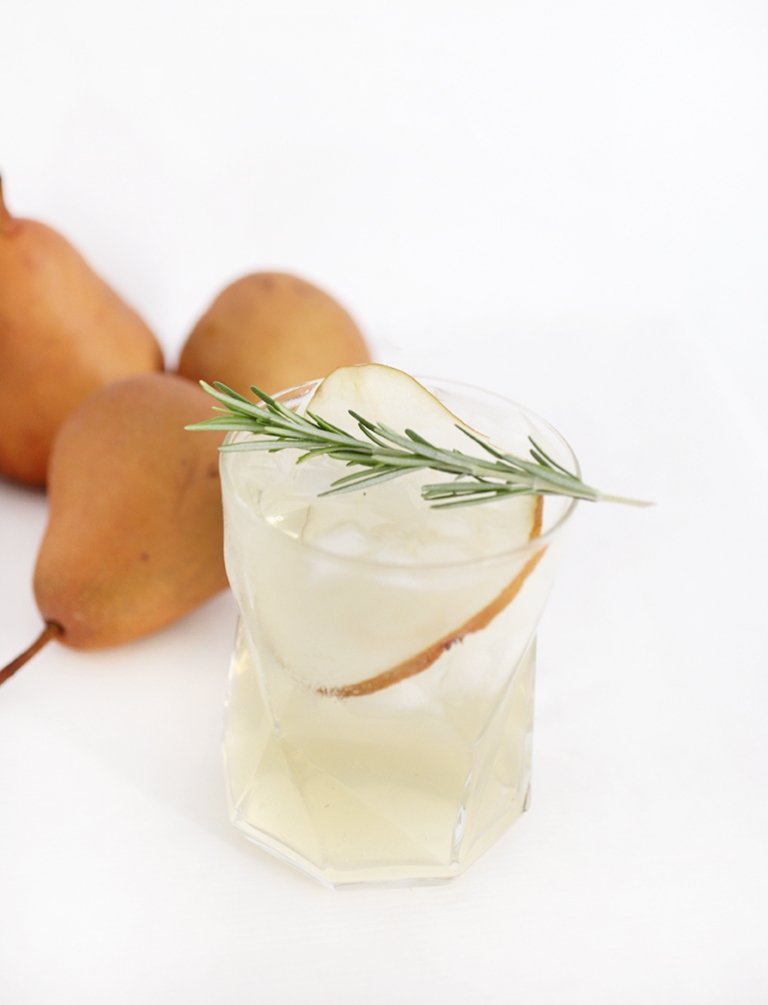 Pear Rosemary Spritzer
3 tablespoons pear juice
1 teaspoon rosemary simple syrup (recipe below)
2 tablespoons lemon-lime soda
club soda
ice
Fill glass with ice. Add in juice, simple syrup, and lemon-lime soda. Top off with club soda. Garnish with pear slice and sprig of rosemary. Stir before drinking. (If you prefer your drinks less sweet, just leave out the lemon-lime soda).
Rosemary Simple Syrup
1/2 cup water
1/2 cup granulated sugar
4 sprigs of rosemary
Combine water, sugar and rosemary in a small saucepan over medium heat. Bring to a boil, stirring until sugar is completely dissolved. Remove from heat and let sit for about 10 minutes. Strain out rosemary and let cool completely. Store syrup in a lidded jar or bottle in the refrigerator.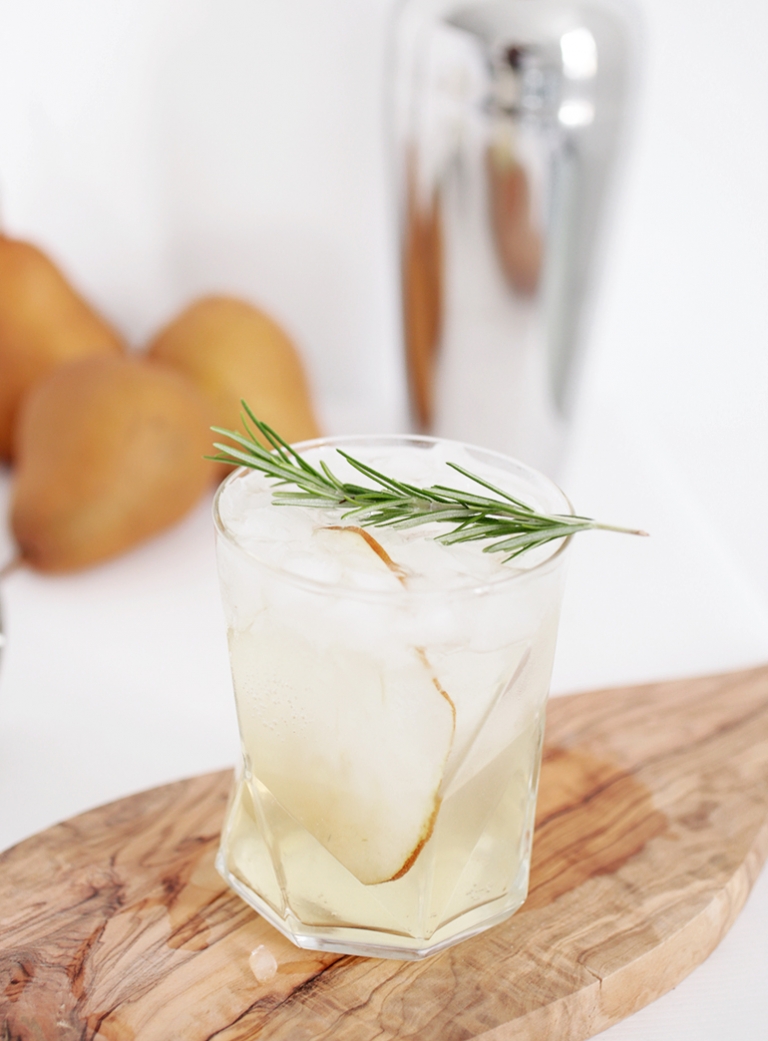 Cheers!
– Manda