Sharing a few last minute gift ideas this week for all the diy-ing procrastinators out there! I'm the worst of them all – I think I'm only giving one handmade gift this year. 🙁 Next year I'll do better! I had some leftover brass tubing from the circle barrettes that I shared last year and thought these little ring stands would be a fun gift to give to your favorite ring-stacking friend! I'm always looking for new way to display my rings and I've shared a couple already like the wooden ring display (that is now in the shop!) and the ring cones – but one more can't hurt!
What you need:
-Pieces of 1″ square dowel (cut to desired height of ring holder, painted if desired)
-Pencil
-Ruler
–Drill
–Brass Tube
–Tube Cutter
Watch the video below for the tutorial!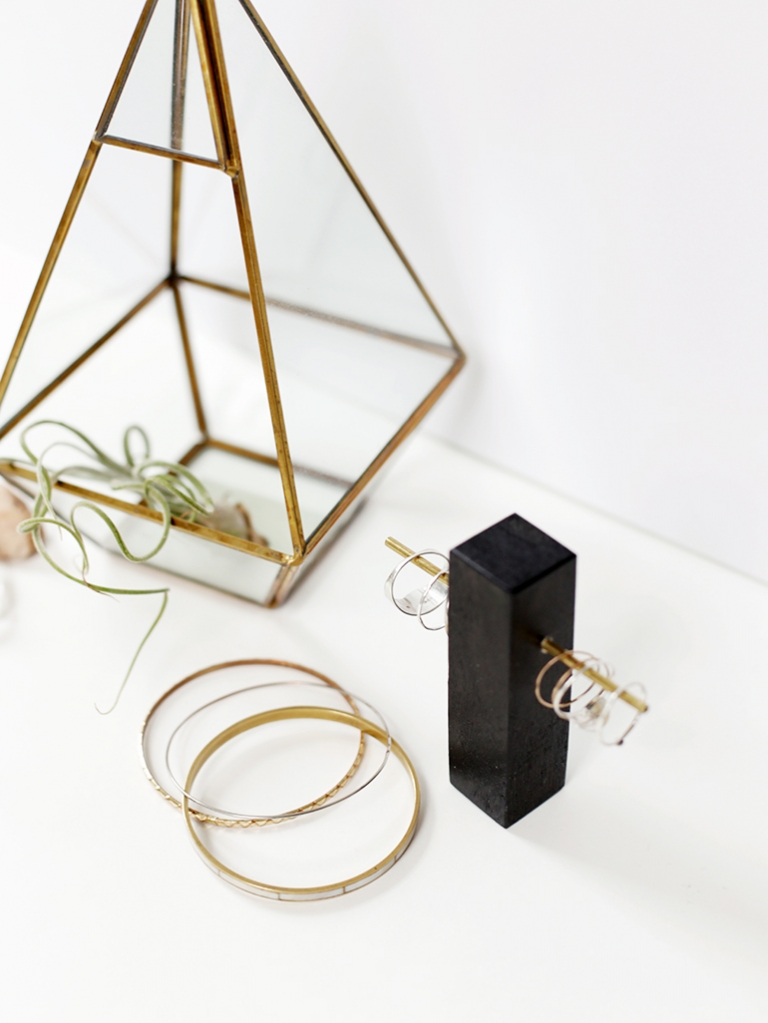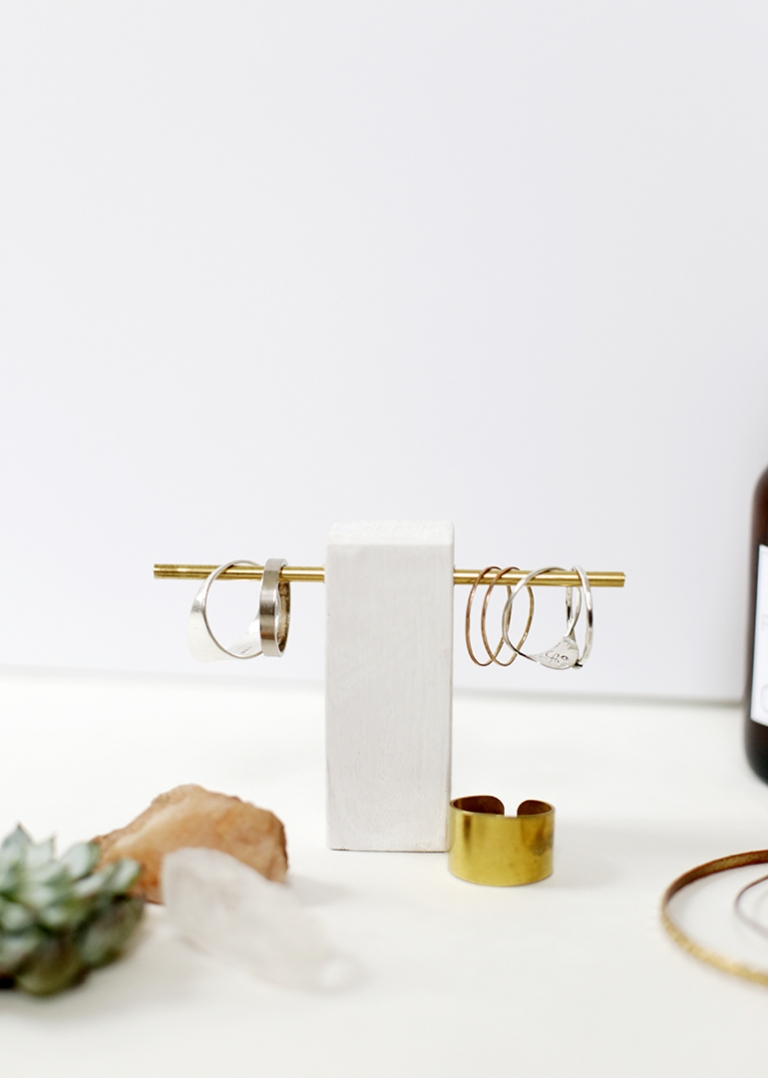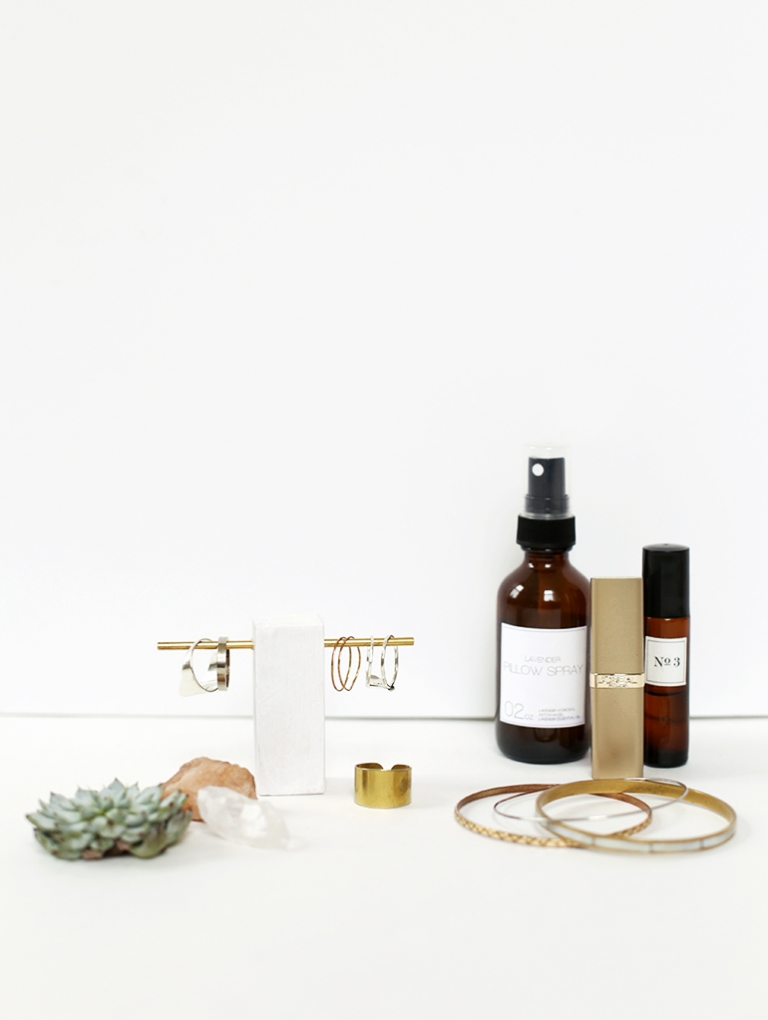 Happy gifting!
-Caitlin