I can't believe that Christmas will be here in a week! I'm so looking forward to it and at the same time do not feel ready at all. I've still got a little bit of shopping left to do (mostly stocking stuffers, feeling stuck on those this year), lots of cleaning (I'm hosting this year – yikes!) and baking to do, and of course, wrapping. I always have good intentions of getting my gifts bought early and all the wrapping done ahead, but come Christmas Eve, I'm always sitting on my bedroom floor, in a wrapping frenzy!
For wrapping, I like to use a mix of papers, usually kraft paper and some cute Christmas-print wrapping paper. This year, I decided to go a little monochromatic with the kraft paper and use black, white and brown. To keep the monochromatic look, I made my own paper gift bows to match the paper. I'd never made my own gift bows, and it was pretty easy to do. I kept it as simple as possible by just using paper & tape. And of course, you can use any paper you'd like if the monochromatic look isn't your thing. This is one of those projects that's a little easier to explain via video, rather than written out – so we have both below. Happy wrapping!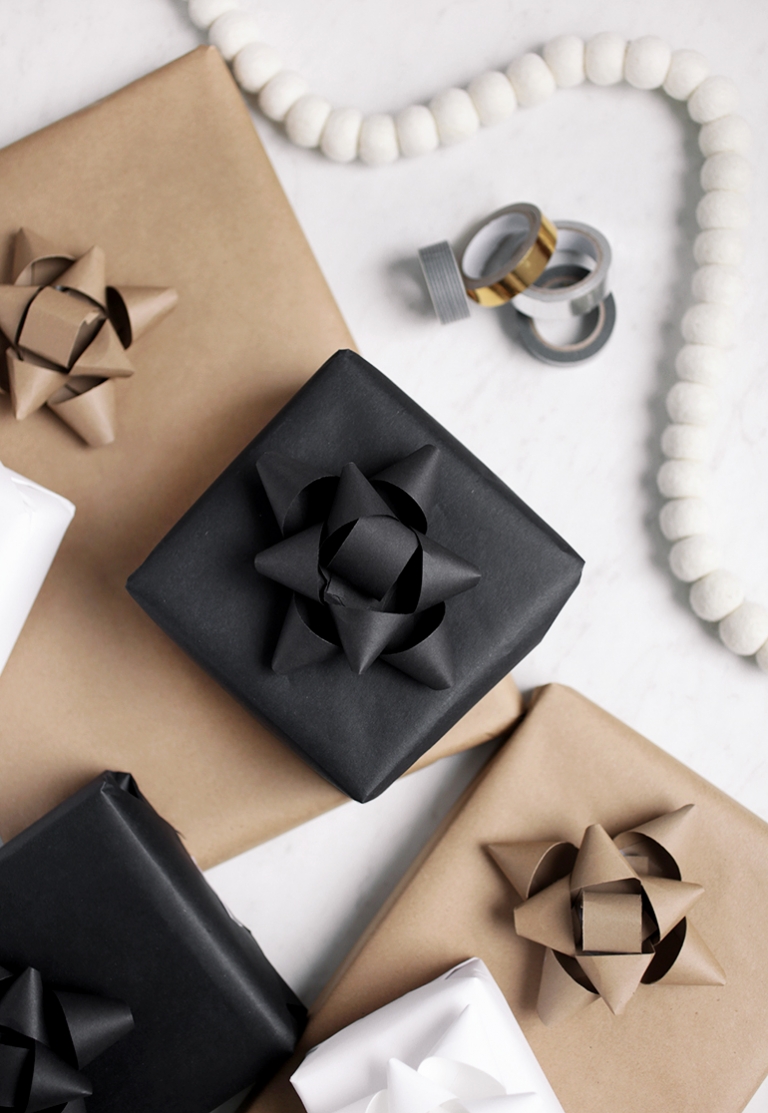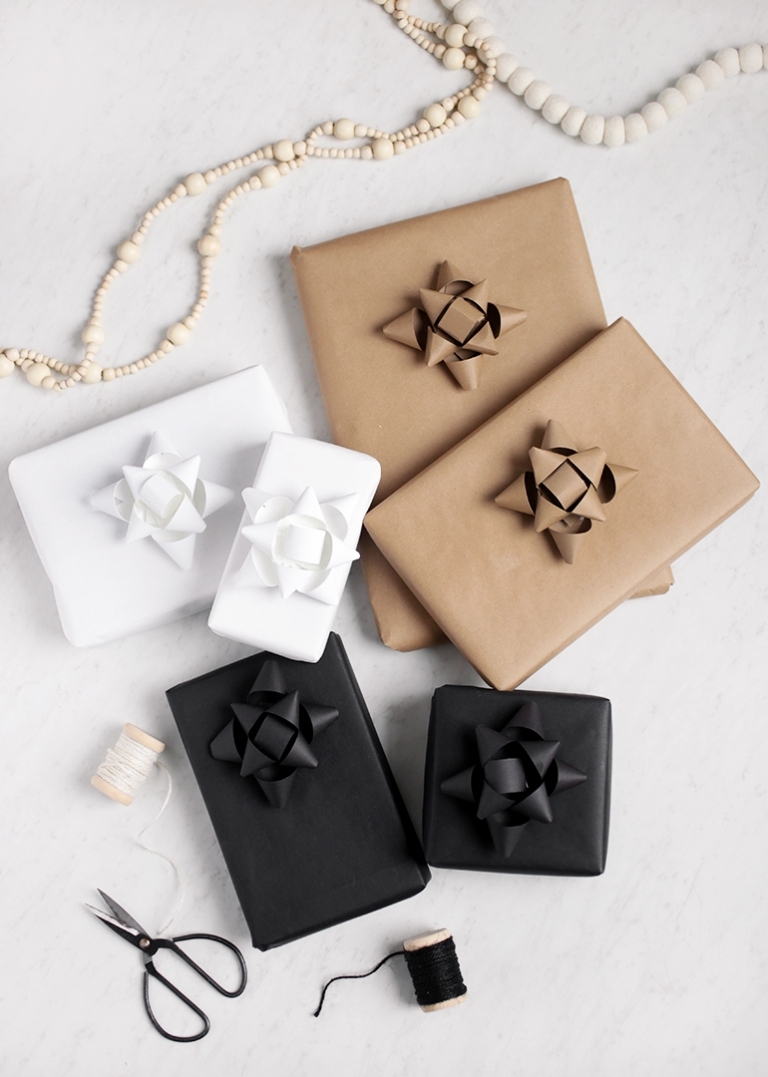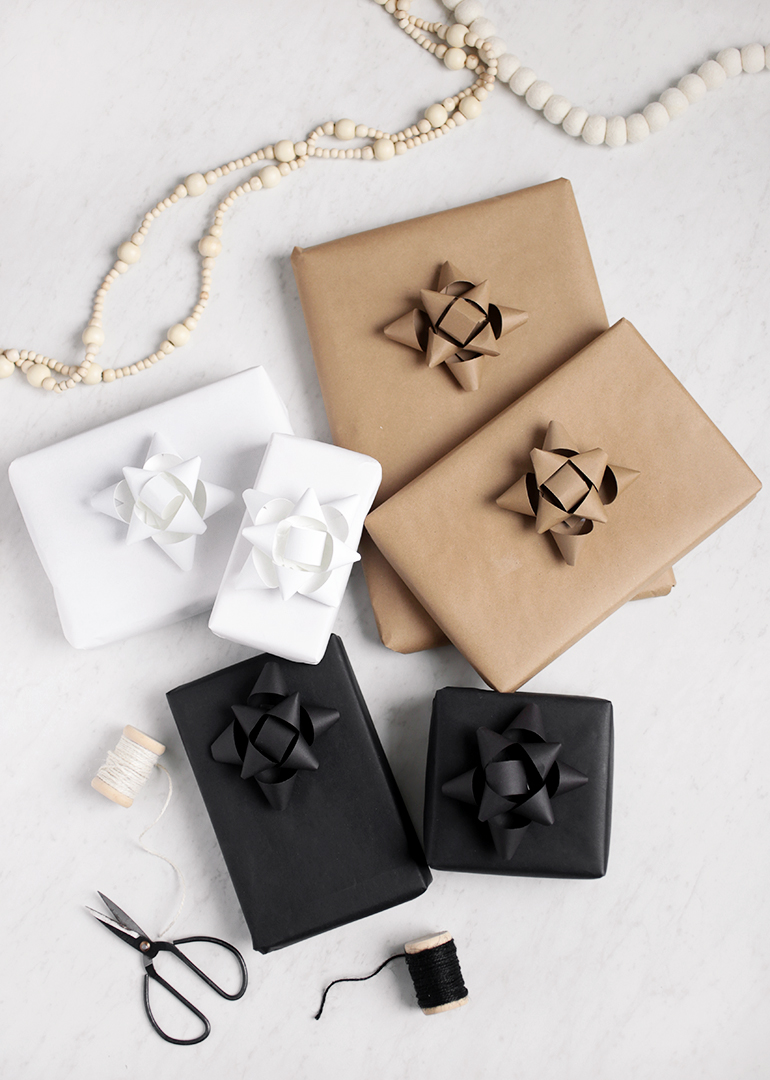 DIY Paper Gift Bows
Materials:
– paper
– paper cutter
– tape
Directions: Cut paper into four 1"x6" strips, four 1"x5" strips and one 1"x4" strip. Fold the strip to form a loop and tape the back to hold together. Repeat with all but the smallest strip. Take two of the folded 1"x4" strips and tape them together. Repeat with the other two small strips. Set one of the taped together loops inside the other, taping together. Add the larger folded loops to the back of the sets of small loops, taping each one. Fold the last remaining strip into a small circle and tape into the center.

And if you're looking for gift tags for your freshly wrapped gifts, we've got a couple printable ones you can use:
Hand Illustrated Christmas Gift Tags
|
Printable Holiday Stickers
. And for some fun tags that can also double as a guessing game, check out these tags Caitlin shared last week:
DIY Quote Gift Tags
.
-Manda