After growing out my hair for 6 years I was
bored with the long hair
and was completely over the headaches from wearing my hair up at work. So I went back to short hair and it's been fun to play with it and try out some new styles! I've been adding a few more go-to pieces to my jewelry collection lately like
this necklace
,
this ring
,
this watch
and I've been looking for some nice simple hair accessories to go with my short hair. I've seen a lot of minimal hair clips out there these days and it brings me back to my childhood. I still have a little collection of barrettes that I wore when I was little – mini trolls, rainbows, pompoms, big bows… I loved them all! But these new, simple ones have a much more useable twist to go with my pretty simple wardrobe
these day
. I decided to make one of my own simple barrettes the other day because I had all of the supplies on hand already from other projects. Takes a minute to put together and I love it!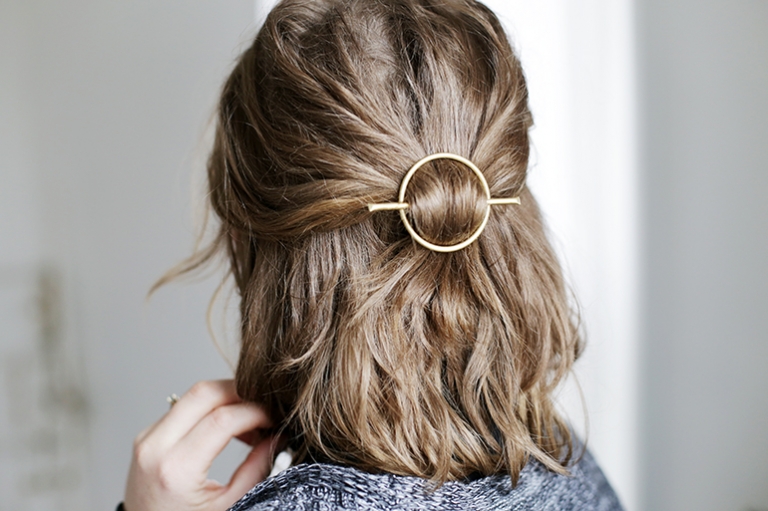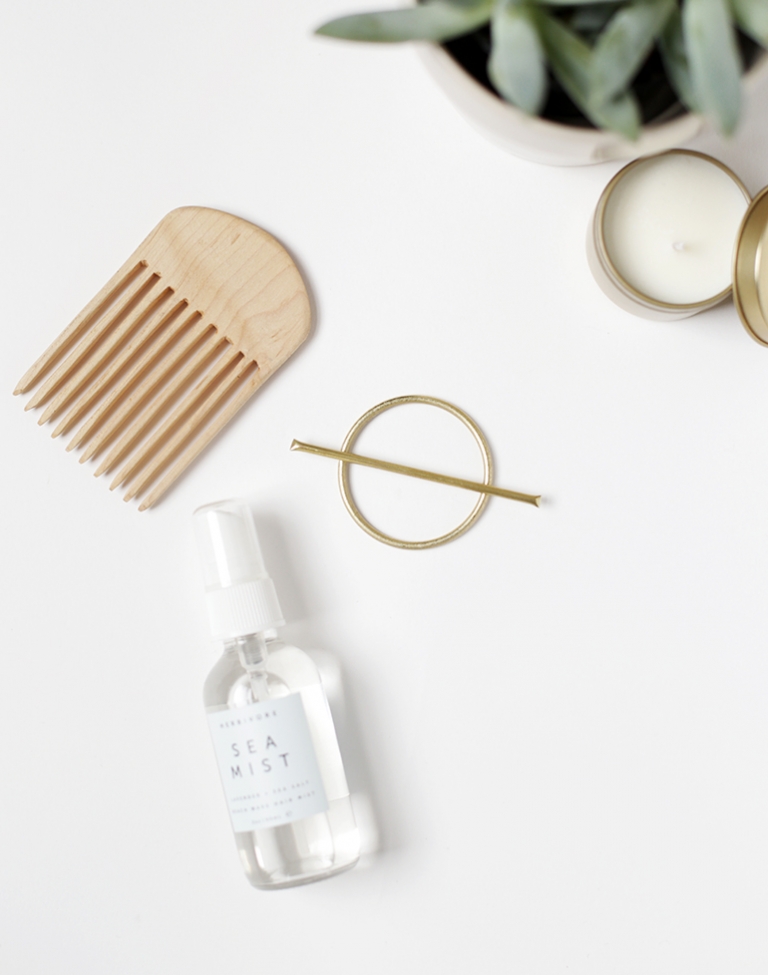 What you need:
–
1/8″ Brass Tubing
–
2″ Brass Ring
–
Tube cutter
(if you want the ends to stay round) or heavy duty pliers that will cut metal (if you want pinched-in ends)
-Rough sandpaper
How to make it:
-Use tube cutter or pliers to cut tubing to desired length.
-Smooth out edges with sand paper if necessary.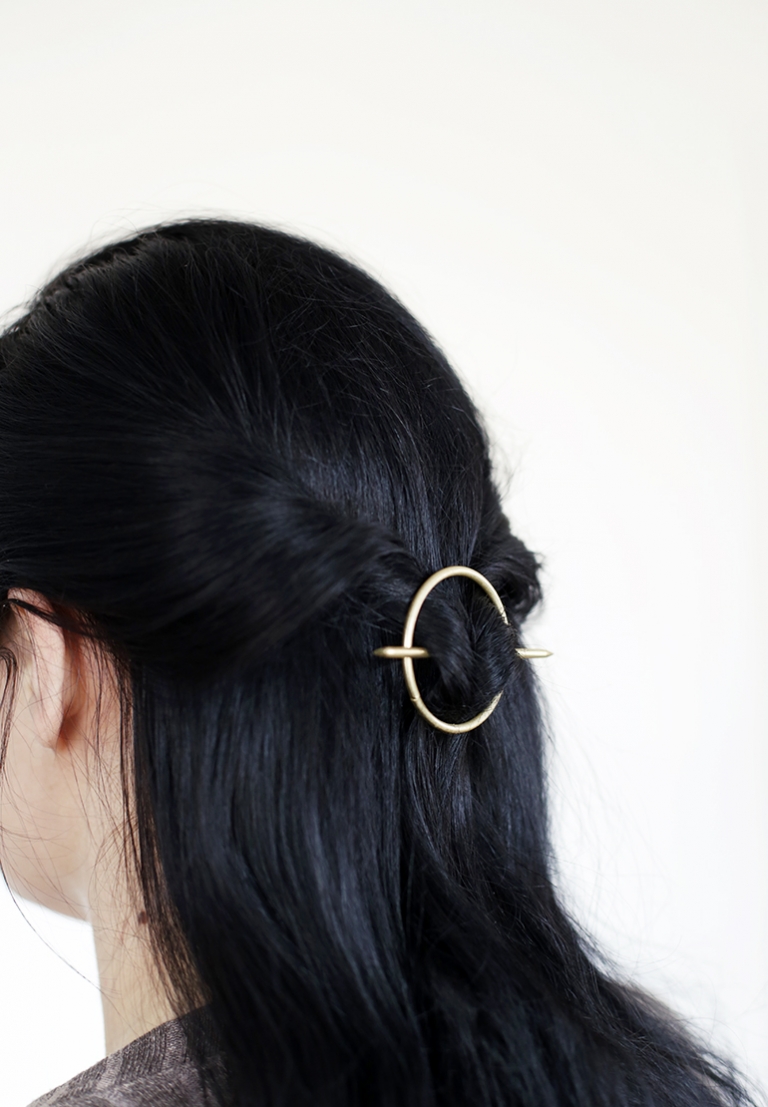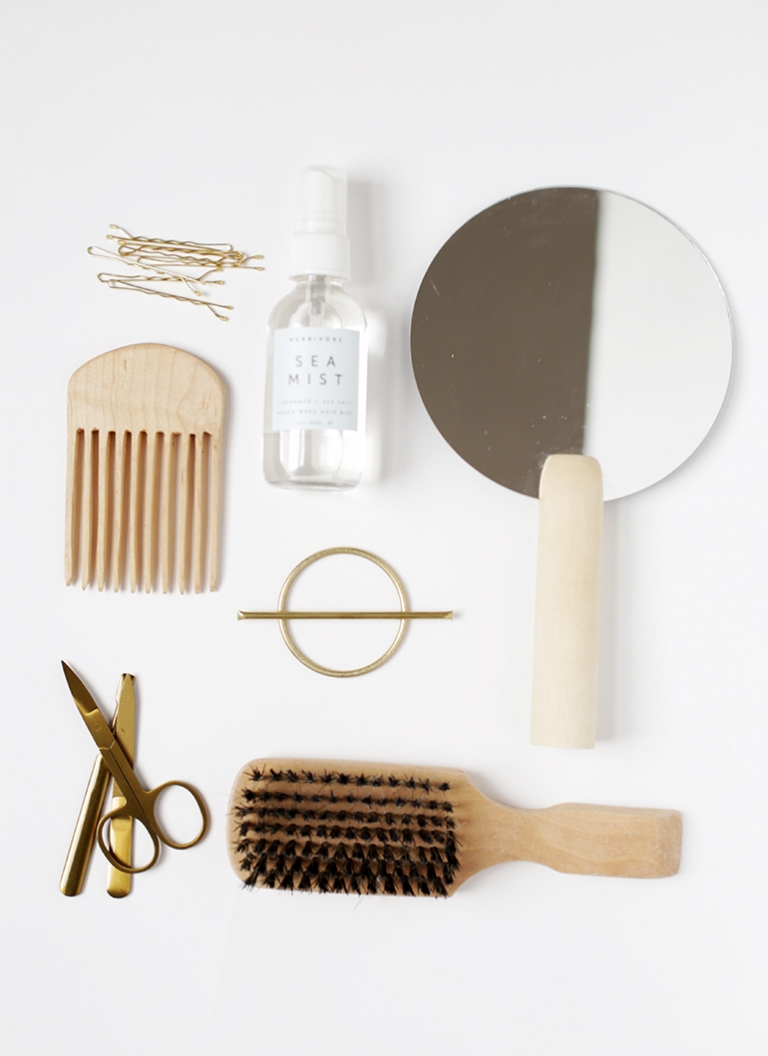 xo. Caitlin