For the last few years I've always had some kind of branch tree or as I like to call them,
Charlie Brown tree
displayed during the Christmas season. I blame my love for these kind of trees on my mother, who always tried to get a scraggly tree for our Christmas tree every year; while us kids always went for the biggest & fullest. Now the tables have turned and I'm the one trying to get a scraggly evergreen and my boys want a big, full tree. 😏 So I've just made my own little scraggly tree display each year and let the boys have their way with a more traditional tree. I've done different diplays over the years; for a couple years I had a large branch hanging above my kitchen table, sometimes I use a smaller branch in a vase or large bottle and I've had a more traditional looking "Charlie Brown tree" with some greenery on it. I like to use the branch tree for my favorite vintage ornaments. Last year the boys and I made clay ornaments together and it seemed to be a favorite activity for them, so this year's branch includes a mix of handmade clay ornaments and vintage ornaments.
These branch trees are also perfect for those that want a smaller, less involved tree display. We made a family trek out to the woods and searched for our perfect "branch". (Use fallen or dead branches). After a little "trimming" we put our branch in this large vintage glass jug my husband has had for years. (
These
are a similar style). We added our ornaments and set up a mini display to go with it. The whole experience can be just like going to get a real tree!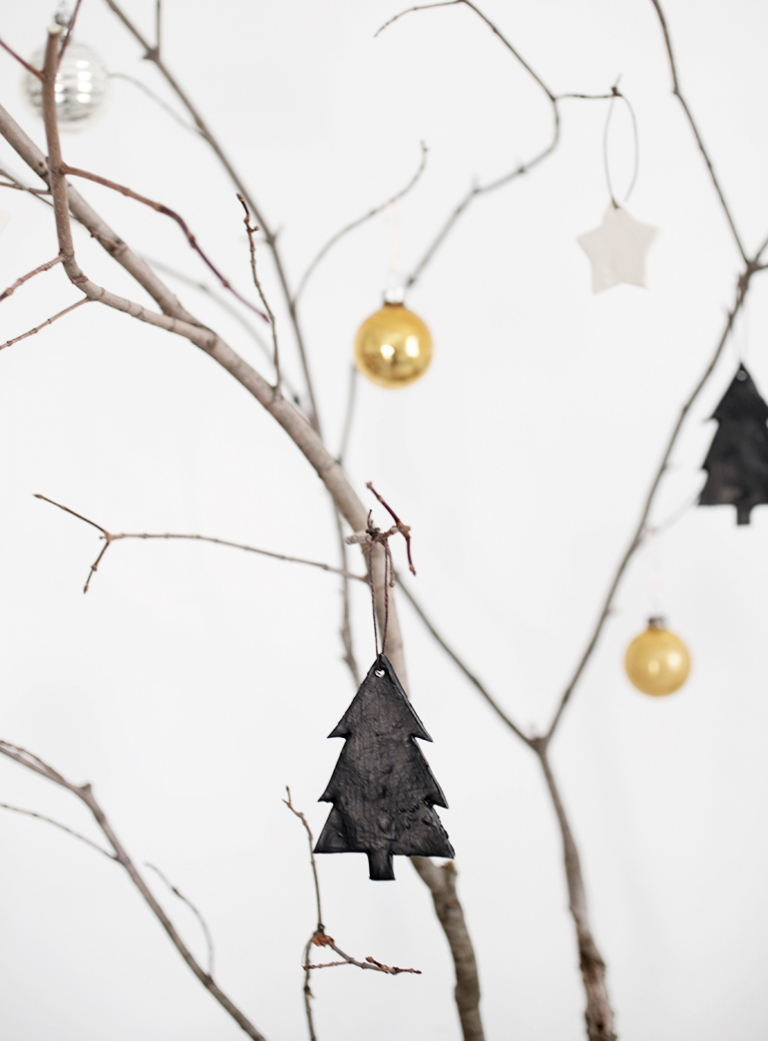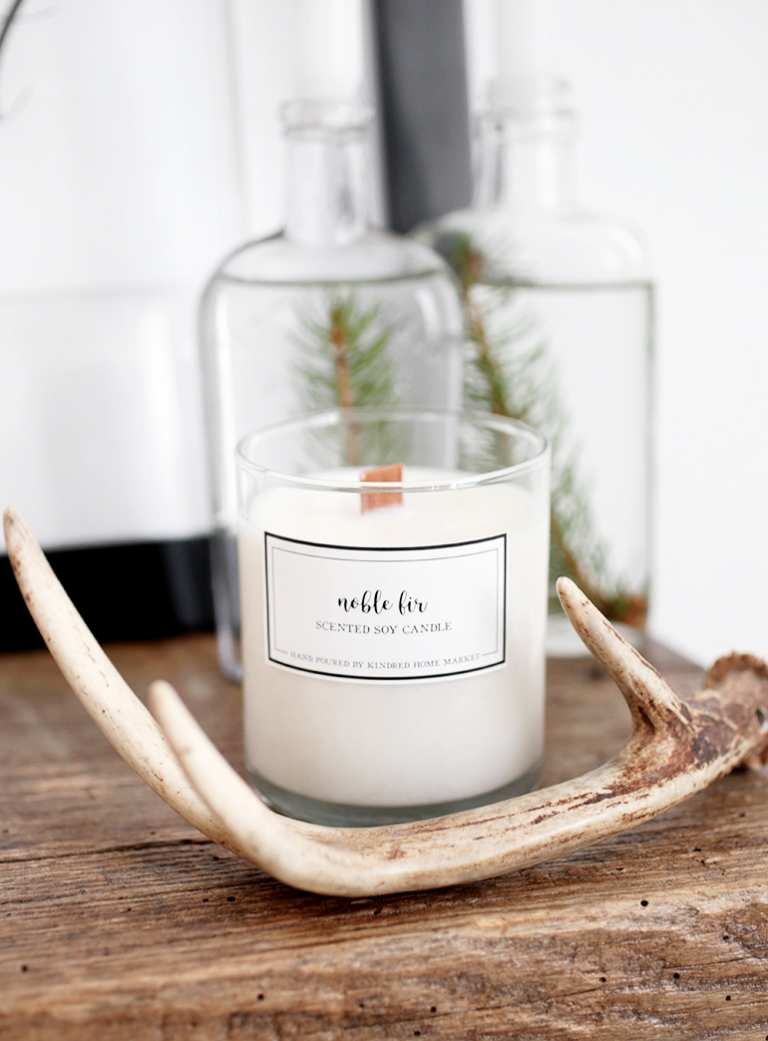 Anyone else a fan of the scraggly tree displays? 😉 For more tree inspiration check out our
DIY Tree Skirt Alternative
,
Simple Christmas Tree Display
,
Minimal Christmas Tree
and
DIY Plywood Christmas Tree
!
-Manda
Noble Fir Candle c/o Kindred Home Market | Felt Garland c/o West Elm (last year, similar) | Faux Sheepskin Rug – similar | Black Frame – Michaels