And just like that, a new month is here! Welcome November and all the holiday festivities! Today we're joining up with the other Michaels Makers and participating in the Annual Dream Tree Challenge. We know most of you are still in a candy-coma from the weekend (we are too!), and we promise we're not just skipping over Thanksgiving and heading right to Christmas – we love you too Thanksgiving! This part of blogging always throws us off a bit – planning and shooting Christmas related posts before we've even got the final touches on Halloween costumes. The other day after spending some time brainstorming and planning out some holiday posts, I walked into my kitchen and could not figure out why on earth I still had pumpkins on my table…until I remembered that it was still October and totally normal. Oi…blog brain!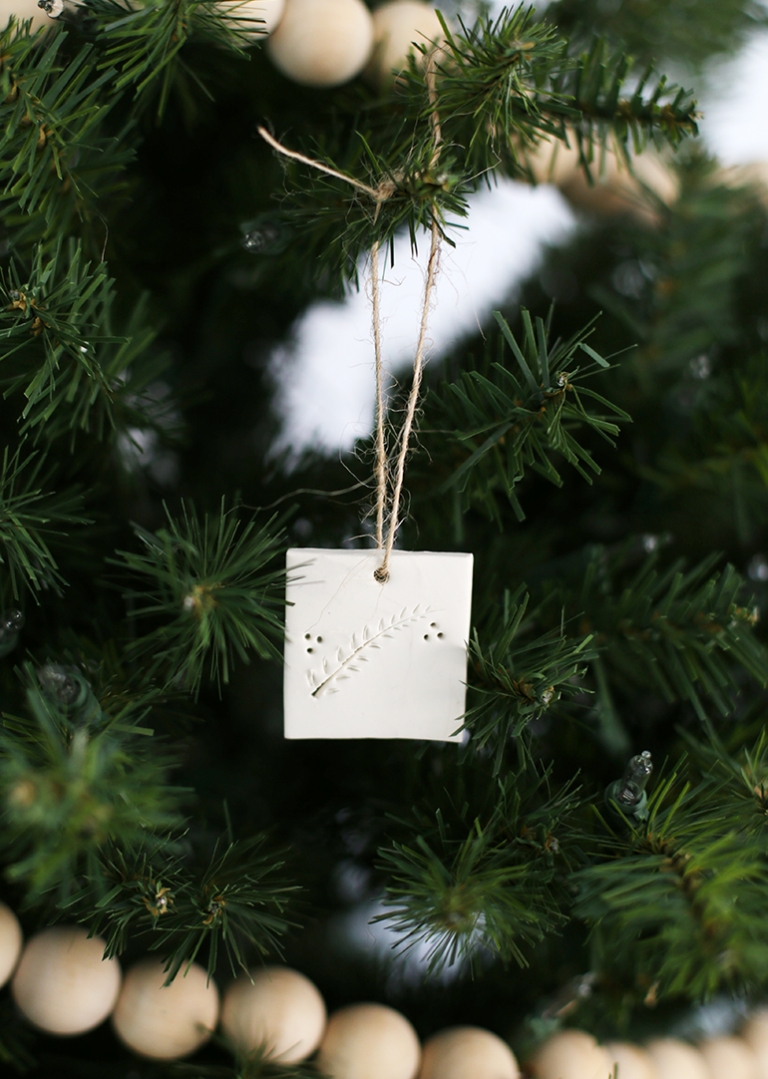 Our dream tree is keeping with our current style & likes – simple, minimal and uses a couple of our favorite materials for projects – clay and wood! We made a wooden bead garland using wood beads (we used 1″ beads) from Michaels (we may have bought out the store!) – and it's as simple as stringing the beads on string and knotting the ends.  We found it's easier to make a few strands, rather than one long huge strand. These are nice because you can use them for decor other places year round! For the clay ornaments, air-dry or oven-bake clay will work, and they can be painted too if you like, we like the natural look of the clay and just etched designs into ours.  This would be a fun project to do with kiddos – have them make their own ornaments each year for the tree!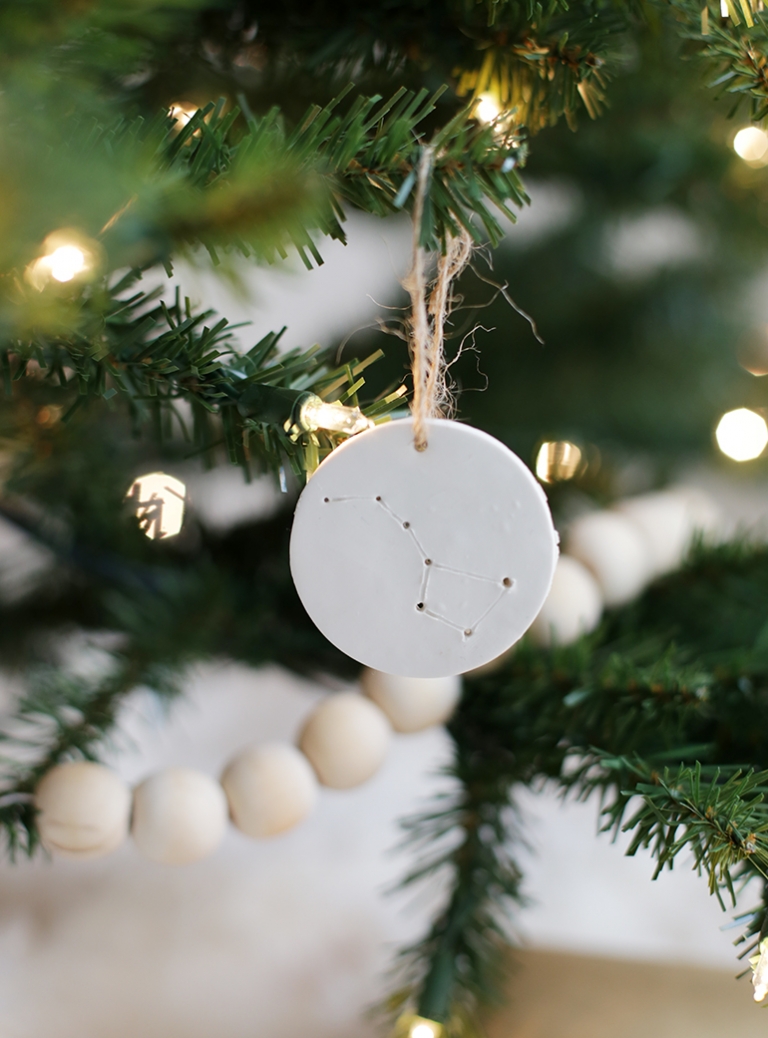 DIY Clay Ornaments
– oven-bake clay
– rolling pin
– knife/cookie cutters
– skewer
– twine
Roll out clay to 1/4" thickness. Use your knife/cookie cutters to cut out ornament shapes. If desired, use wooden skewers to sketch designs into clay. Use the end of the wooden skewer to poke a hole in each ornament. Bake according to directions on box. Once cool, thread twine through hole and tie to together.
You can find our air dry clay ornaments here!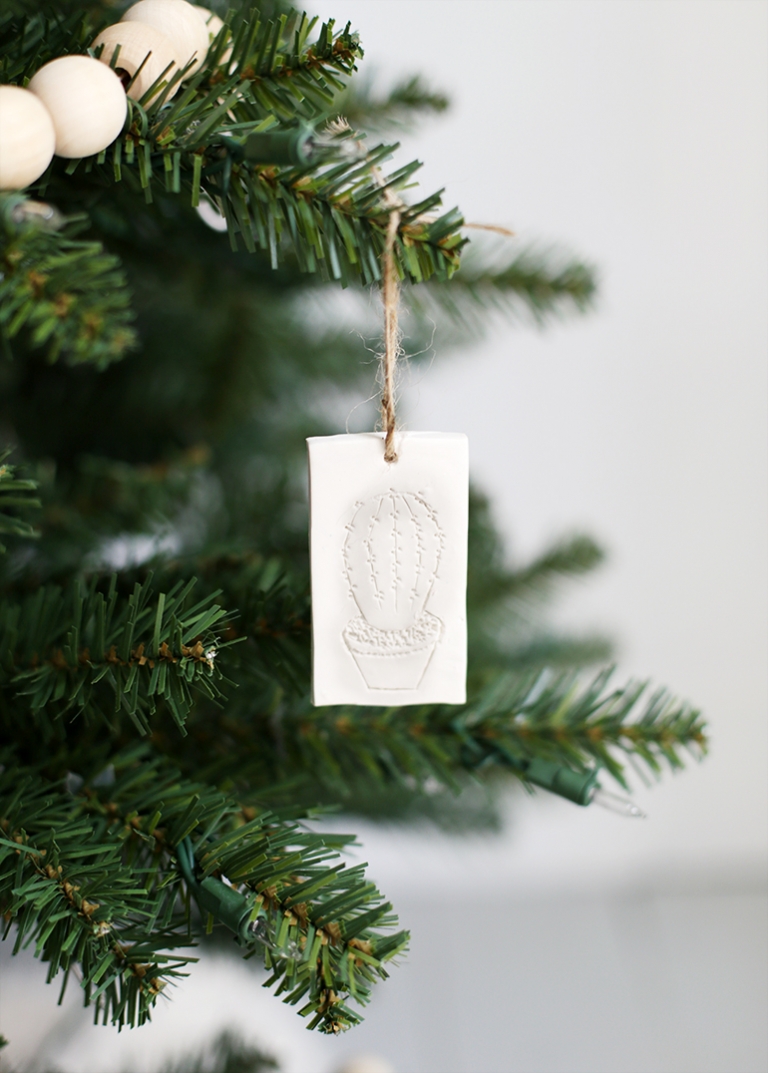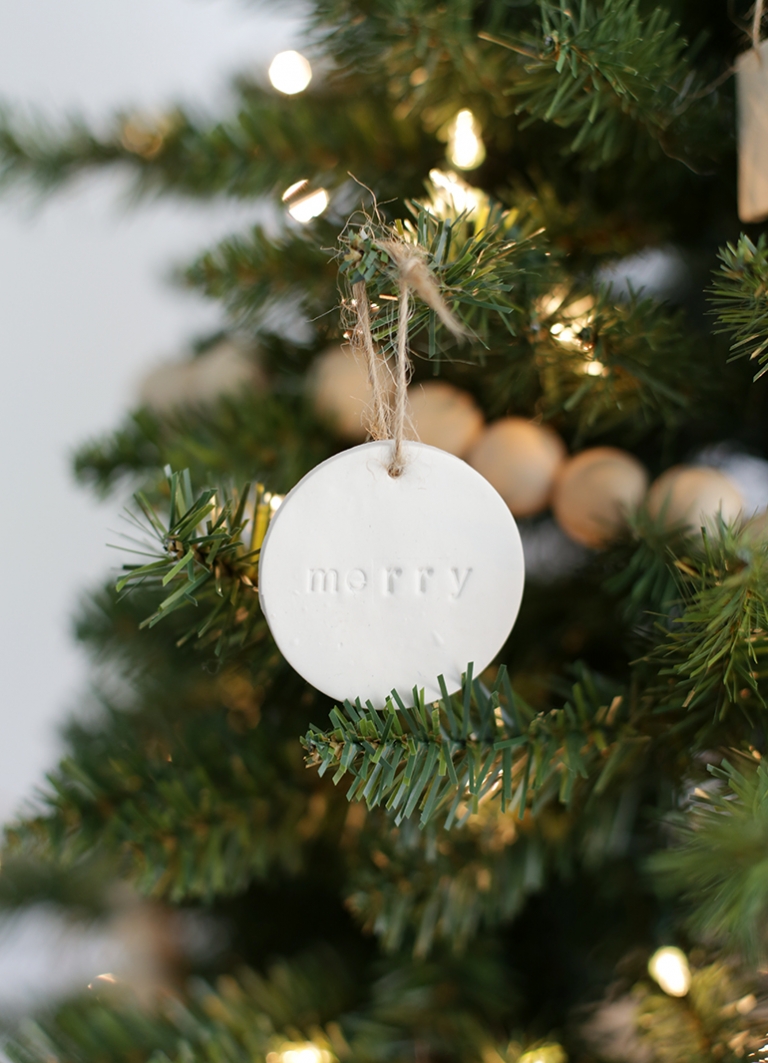 Make sure you visit Michaels' blog, The Glue String, to see the other Michaels Makers' dream holiday trees that were created this year.
Do you have a certain look or theme for your tree each year or do you change it up?