We're big fans of supporting the local businesses and shops around our area – and we also extend that to our food choices too! We recently became aware of a new program New York State is launching that falls right in line with that – the
New York State Grown & Certified
program! NYS Grown & Certified is a voluntary program for state farmers, which ensures that they work to conserve natural resources and use farm-safe practices. And it will make it easy for shoppers to find and enjoy delicious fruits and vegetables that are grown right here in New York, with the NYS G&C labels on foods (see it below – coming spring 2017).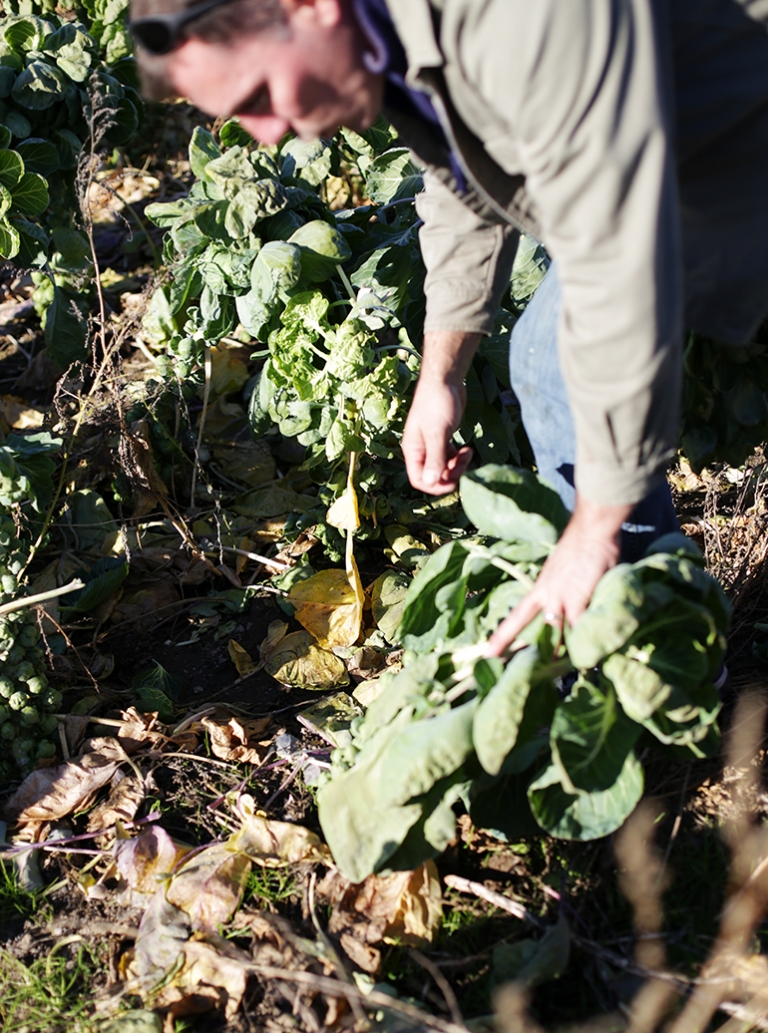 We recently had the opportunity to travel to
Amos Zittel & Sons Farm
and get a behind the scenes look at what they're doing and talk to the farmers first hand! With having family & friends that farm, as well as pretty much living in the middle of farm fields, we were excited to get a chance to meet new farmers and hear their stories.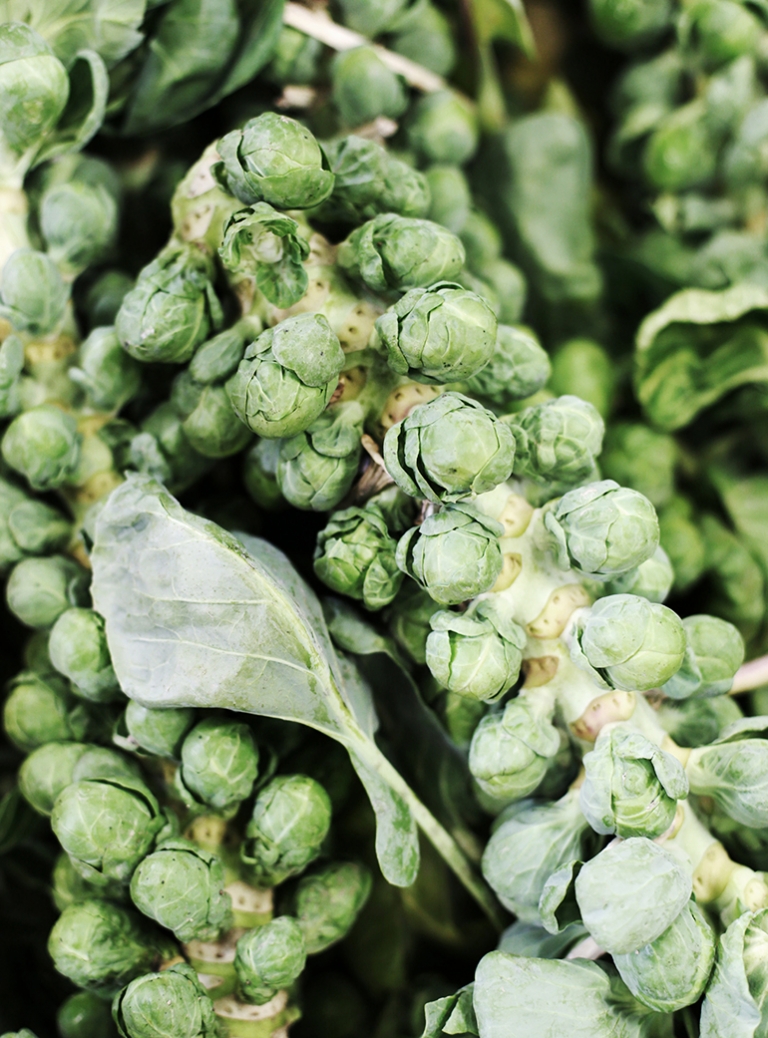 My oldest wants to be a farmer when he grows up (he's been saying this since he was a toddler!), and I always tell him that no one works harder than farmers. The family at Zittel Farms is no exception to this! The passion they have for growing food, for working with the other local farmers, and providing the community and state with the freshest produce was so evident in the stories we heard and the workers we met – both family and non-family!
We enjoyed a delicious, locally made lunch with them and heard how the farm started and what they're doing today. We also toured fields and facilities where they were busy harvesting and processing brussels sprouts. And we were sent home with a bag full of goods right from the farm, including some brussels sprouts! We used those delicious sprouts in this easy-to-make salad that's sure to become a favorite way to enjoy brussels sprouts!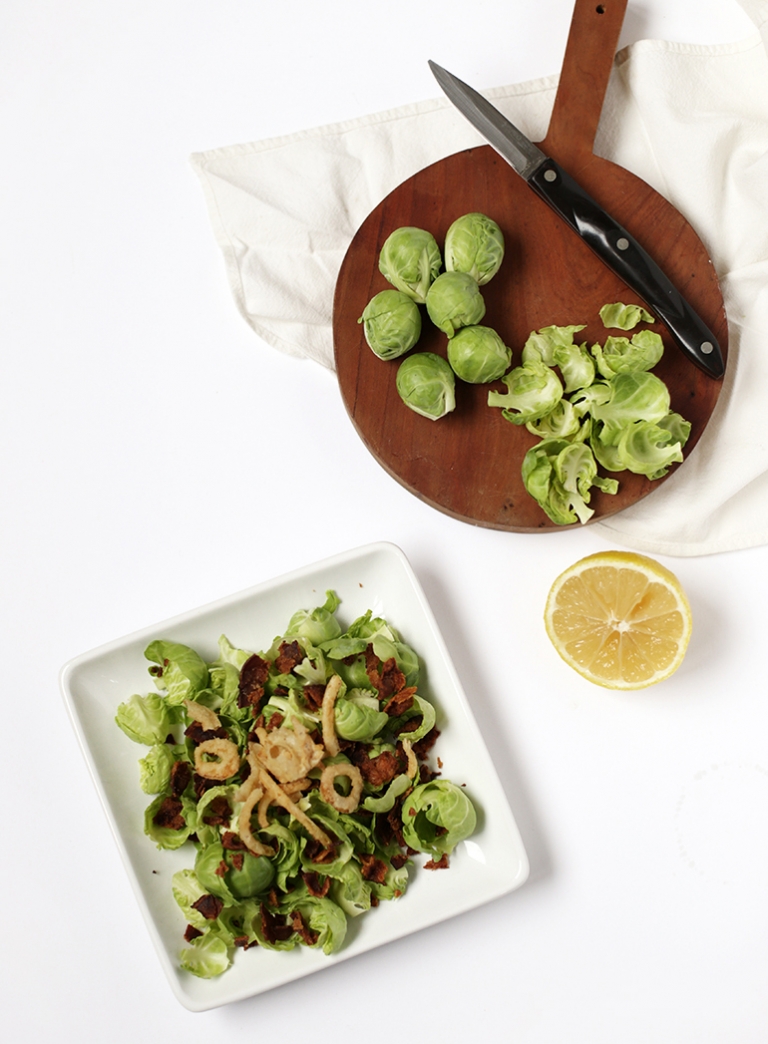 Brussels Sprout Salad with Lemon Vinaigrette
For Salad:
-Brussels sprout leaves
-Crispy bacon
-Crispy fried onions
For Dressing:
-1/4 cup red wine vinegar
-1/4 cup olive oil
-2 tbsp fresh lemon juice
-2 tsp honey
-cracked pepper
Add bacon and onions to chilled sprout leaves. Combine dressing ingredients, add to salad, and serve immediately.

Be sure to support your local farmers and buy local produce when you can! For those near the Buffalo area – you can visit Zittels Country Market in Hamburg to get your own locally grown produce, plants, flowers & more!
Sponsored by Empire State Development. All ideas, thoughts and opinions expressed are our own. Thanks for supporting the brands that keep us bringing fun, new content to you!