Starting off this week with another delicious summer-inspired
#milkshakemonday
! Nothing beats sitting around a campfire and making s'mores during the summertime! We've shared a few
s'mores recipes
on the blog over the last couple years and even hosted a
s'mores party
one summer! It's obviously a favorite here and this milkshake captures all the goodness of this treat! 
S'mores Milkshake
– s'mores ice cream (or use this Toasted Marshmallow Ice Cream)
– milk
– marshmallow fluff
– crushed graham crackers
– chocolate sauce
– whipped cream
– toasted marshmallows
– s'more
Line rim of a tall glass with marshmallow fluff. Press crushed graham crackers onto fluff. In a blender, blend together ice cream and milk until smooth and creamy, but still thick. Drizzle chocolate on the inside of glass and add the milkshake. Top with whipped cream, a s'more and some toasted marshmallows!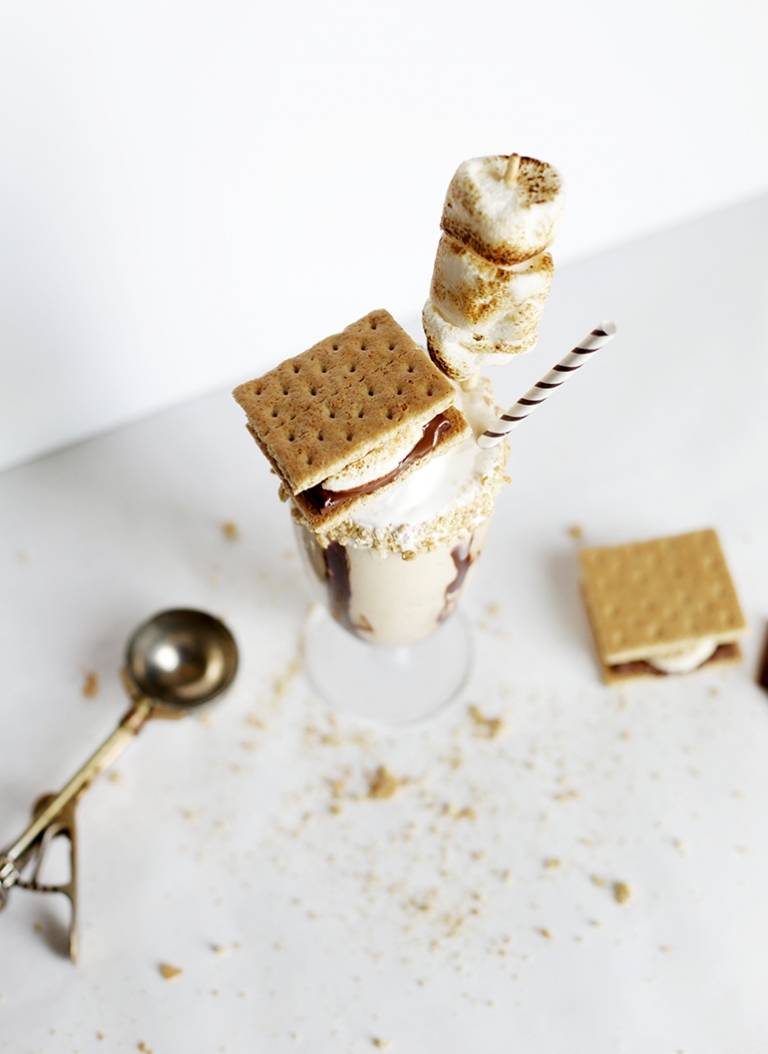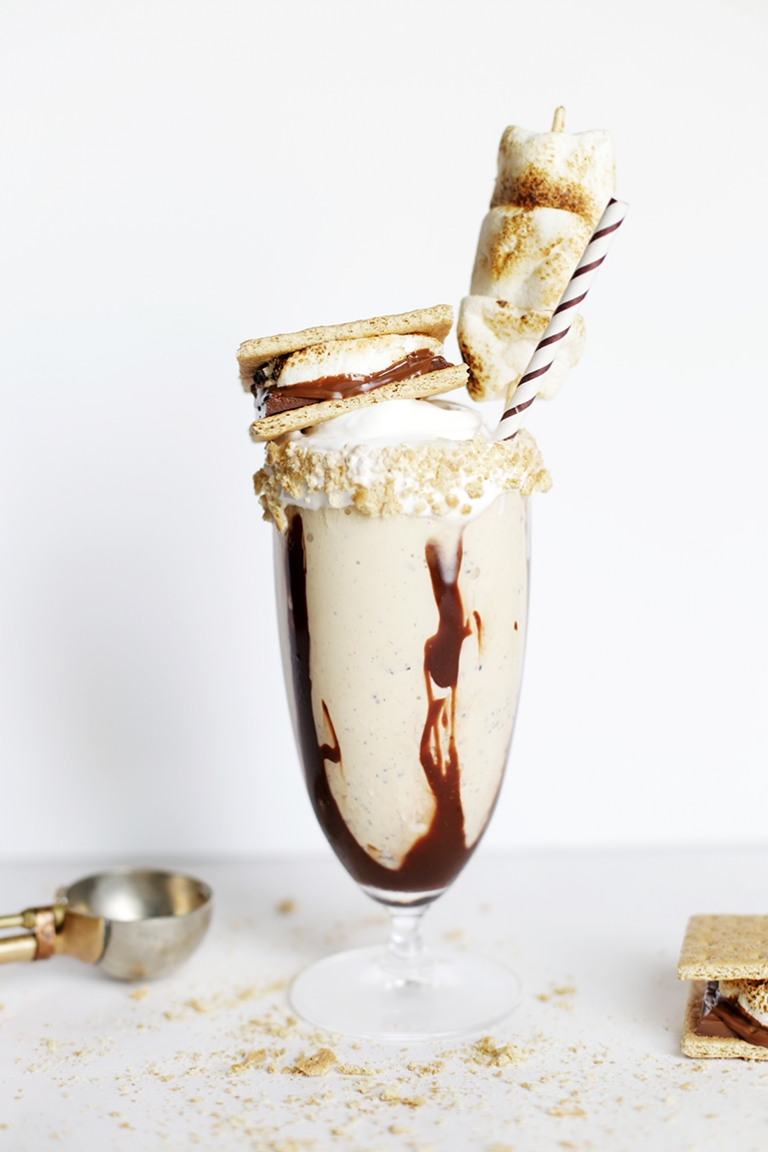 Enjoy!