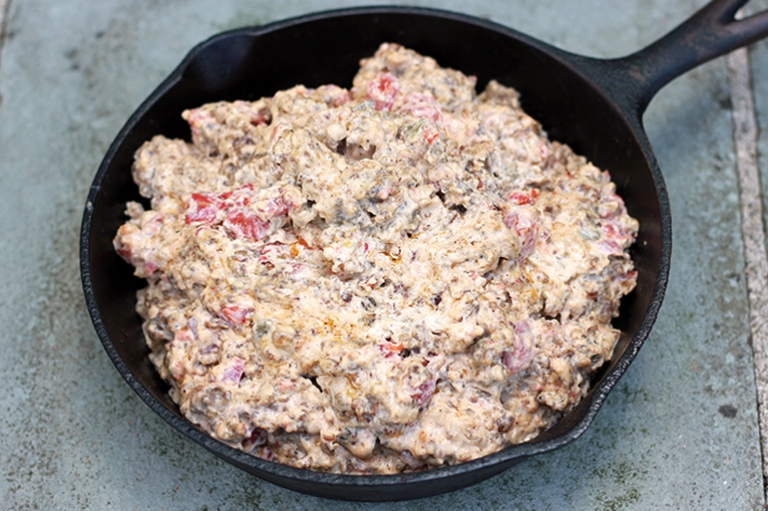 This warm and creamy dip is so delicious; and with just 3 ingredients, quick and easy to make! We were introduced to this yummy appetizer by Marla's mother-in-law, Miss Teresa. She's a true southern belle hailing from South Carolina and moved up here last year to be close to her grandkids. (And believe it or not – she loves WNY winters!)  We love having her up here and we love when she cooks for us!  Can't beat southern cookin'!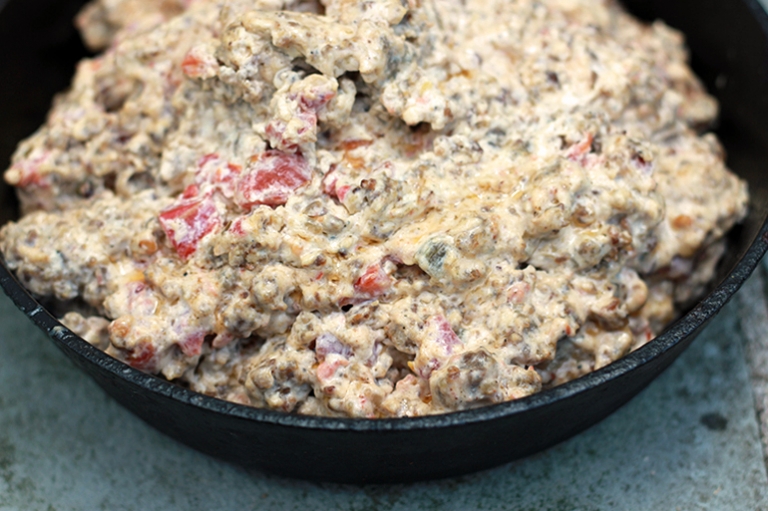 This dip is always a hit when Miss Teresa makes it and it's quickly becoming a must–have at our parties.  Try it at your next get together and you'll see why.
Thanks for sharing your yummy recipe with us Miss Teresa! (We should start a southern cooking feature and have Miss Teresa share more of her amazing recipes with us, right?!) 🙂


SAUSAGE DIP
1 (16 oz) tube of Jimmy Dean Maple Sausage
1 can (14.5 oz) petite cut tomatoes, paritally drained
1 (8 oz) package cream cheese
In a large pan over medium heat, cook sausage till browned. Drain grease. Add cream cheese and tomatoes. Stir until cream cheese is melted. Serve warm with tortilla chips, crackers or baguette slices.

Enjoy and happy Friday!!   Manda