If you need to bring a dish to a party or get together this holiday weekend, try this super yummy and easy to make taco dip.  I love this dip because it's so easy to put together and I always have the ingredients on hand for it. It's also no-bake which makes it great for summer too.
This recipe is another one of our party must-haves. (It shows up on our party menus again and again).  I have to admit, I have a real addiction to Mexican food.  And to dips.  And especially to guacamole.  So this dip – pretty much my dream dip.
It's also easy to customize to your taste – just add in or leave out what you like / don't like. I never measure out ingredients for this, I just use the recipe below as a rough guide. And, the recipe makes a lot, so keep that in mind (I usually don't make the full recipe).

6 LAYER TACO DIP
1 (1 ounce) package taco seasoning mix
1 (16 ounce) can refried beans
1 (8 ounce) package cream cheese, softened
8 ounces sour cream
1-2 cups guacamole
1 (16 ounce) jar salsa
2 cups shredded cheddar cheese
1 (6 ounce) can sliced black olives, drained
In a medium bowl, mix 3/4 of the taco seasoning mix and refried beans. Spread the mixture onto a large serving platter. Mix the sour cream, cream cheese and remaining taco seasoning mix in a medium bowl. Spread over the refried beans. Top the cream cheese layer with guacamole, salsa and cheddar cheese. Garnish with black olives.
Serve with tortilla chips.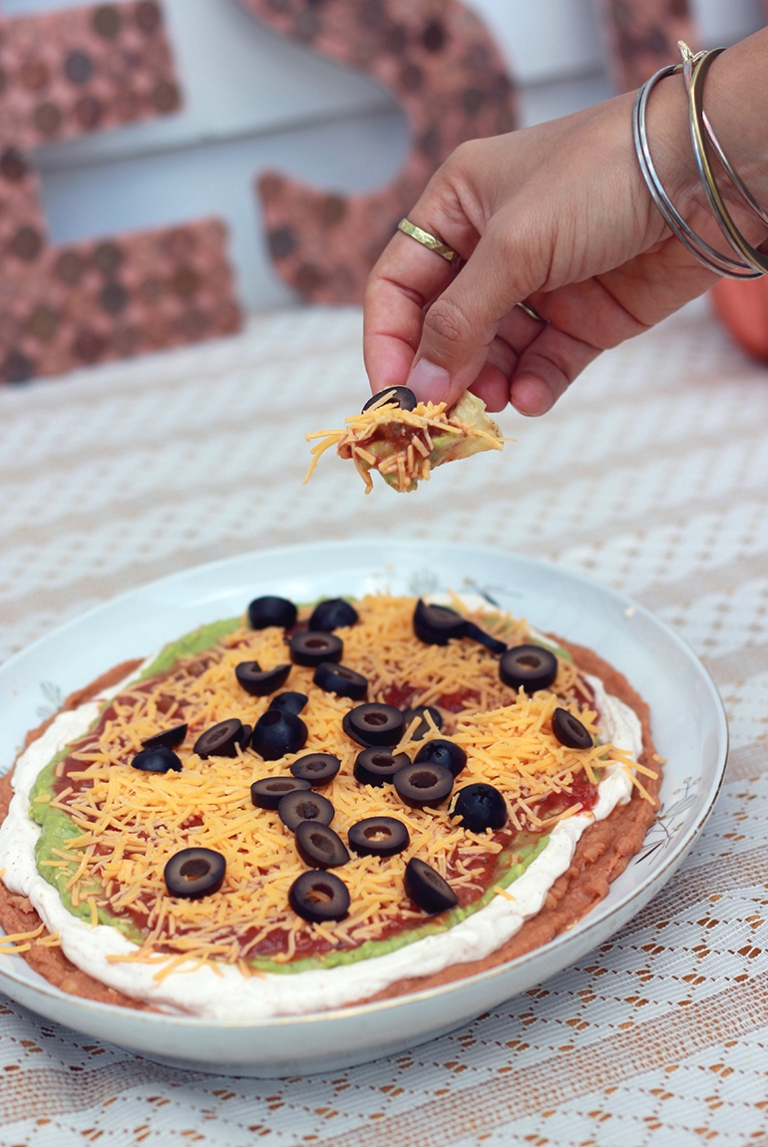 Happy dipping!    Manda
Adapted from All Recipes