These easy donut sandwiches are sure to bring extra delight to your table this fall! If you've been a reader for a while, you may remember me mentioning last fall that I'm not a huge pumpkin fan.  But if it's paired with something else, especially cream cheese, I'm definitely in!  And since this is the season of pumpkin everything, I wanted to find a way to make pumpkin donuts a little more enjoyable for me.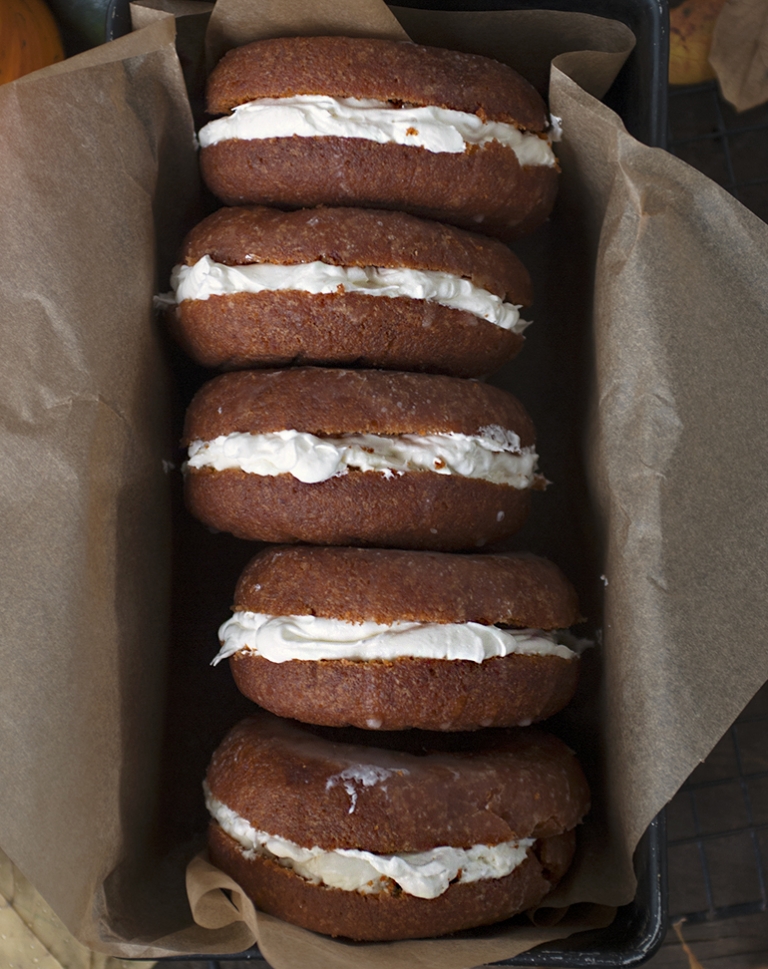 This cream filling is the base from the no-bake cheesecakes I make.  It's quick and simple to stir together and makes a perfect filling for pumpkin donuts!  And of course we needed to dip some in chocolate!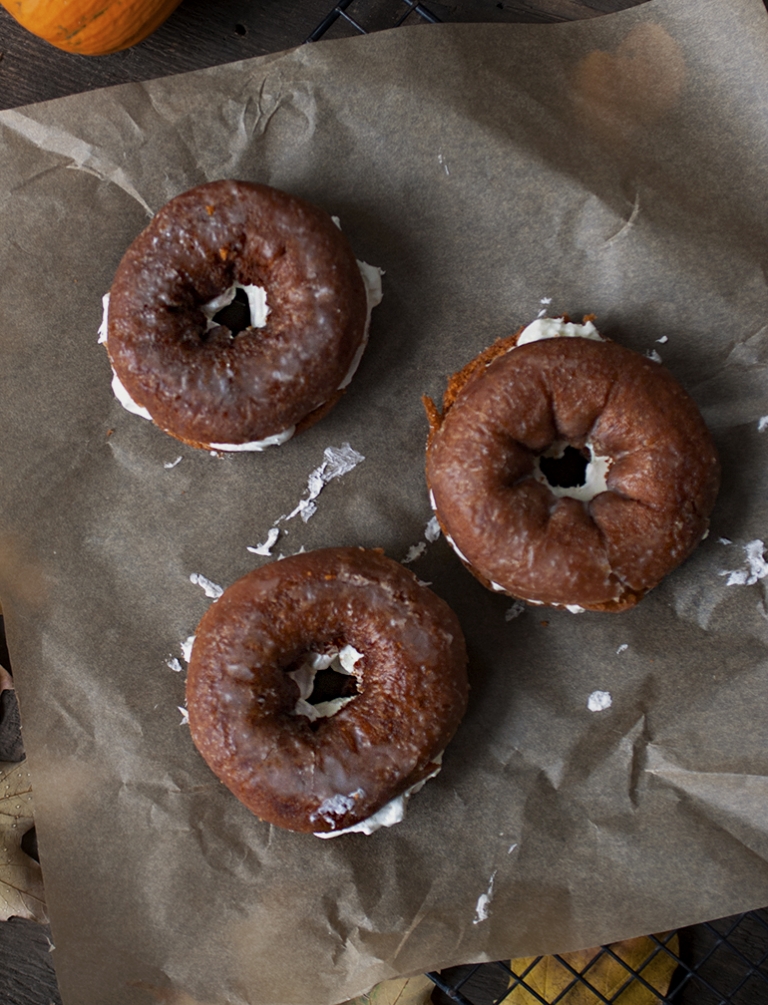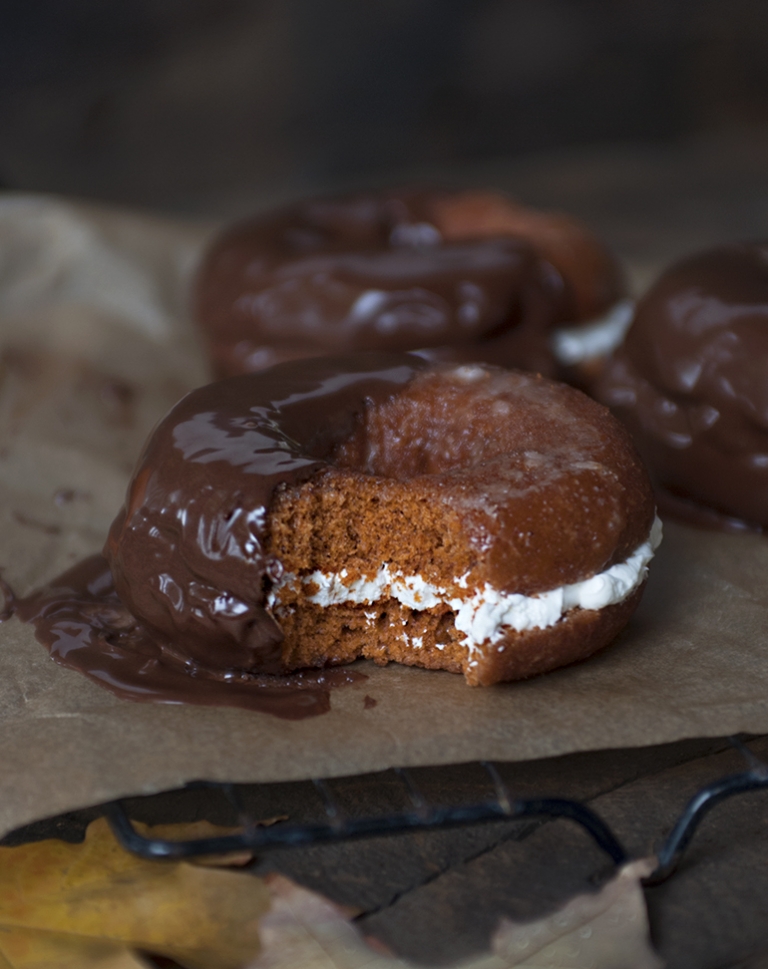 Pumpkin Cream Donut Sandwiches
pumpkin donuts
8 oz. cream cheese, softened
1 cup powdered sugar
1 tsp. vanilla extract
8 oz. cool whip, thawed
Stir together the cream cheese, sugar and vanilla. Fold in the cool whip – making sure it is thoroughly combined. Cut the donuts in half and spread cream filling on bottom half. Top the cream with the top half of the donut. If desired, dip donuts in melted chocolate. (You can melt chopped chocolate – or chocolate chips – with a little bit of vegetable oil in the microwave, stirring often as it melts, or you can use magic shell chocolate, but it won't harden unless you pop them in the freezer for a bit).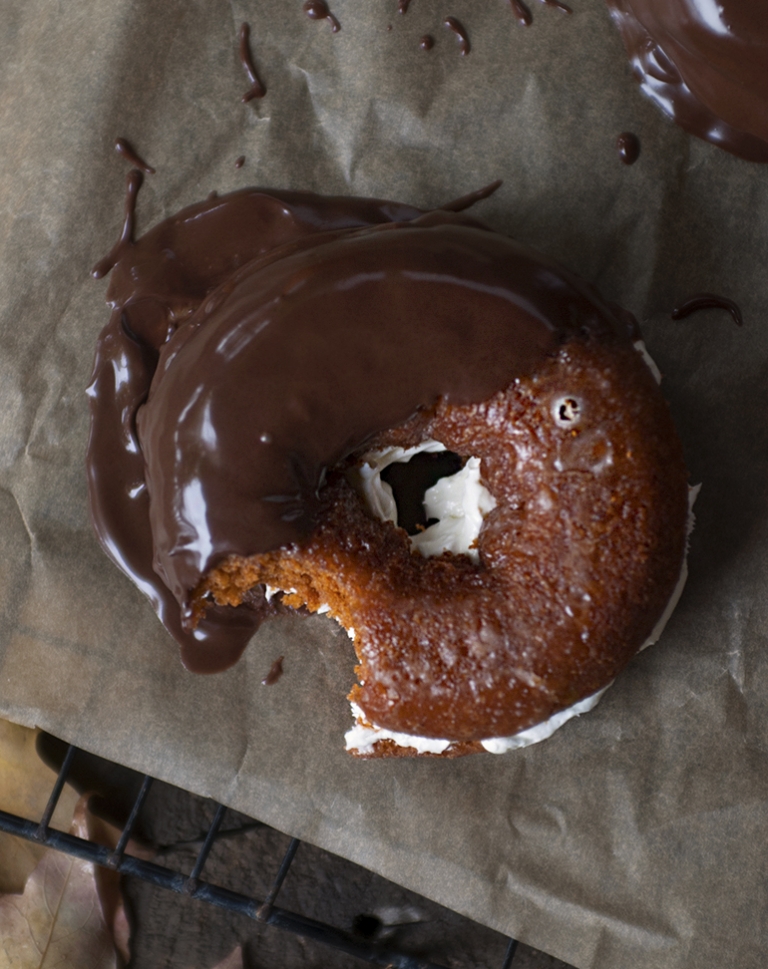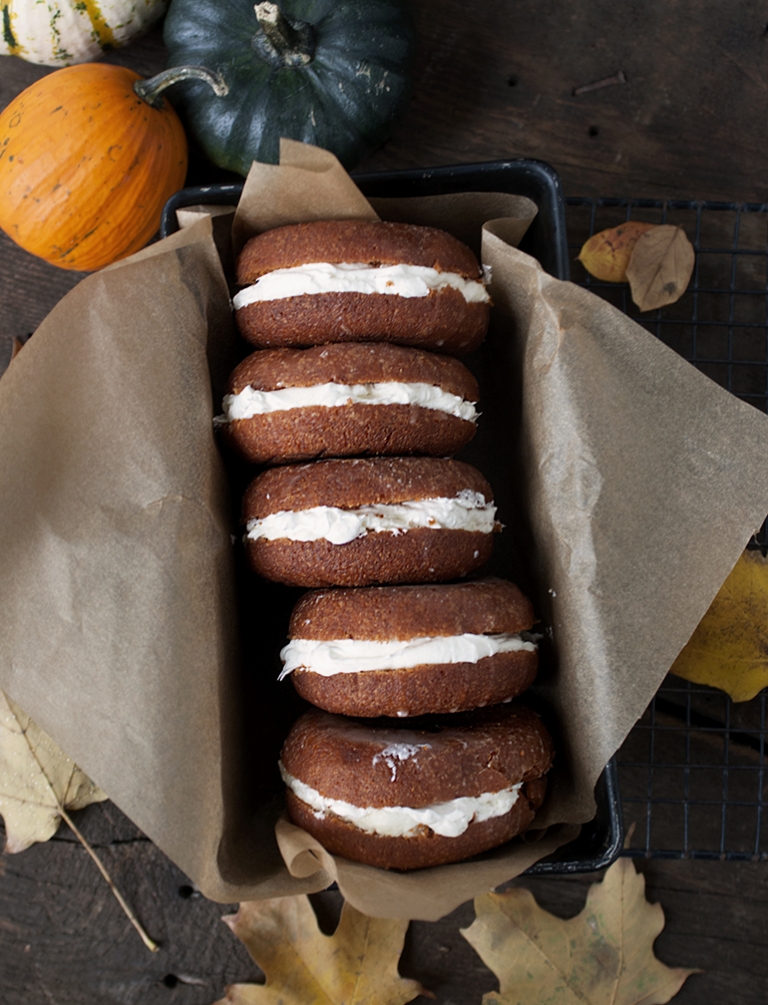 Enjoy!
-Manda