These rainbow carrots were just too much to pass up when I saw them at Wegmans a few weeks ago. Did you know that carrots were originally purple or white? Orange carrots didn't come about until the 17th century! This dish is easy to make and will make a delicious and colorful side dish for upcoming holiday dinners!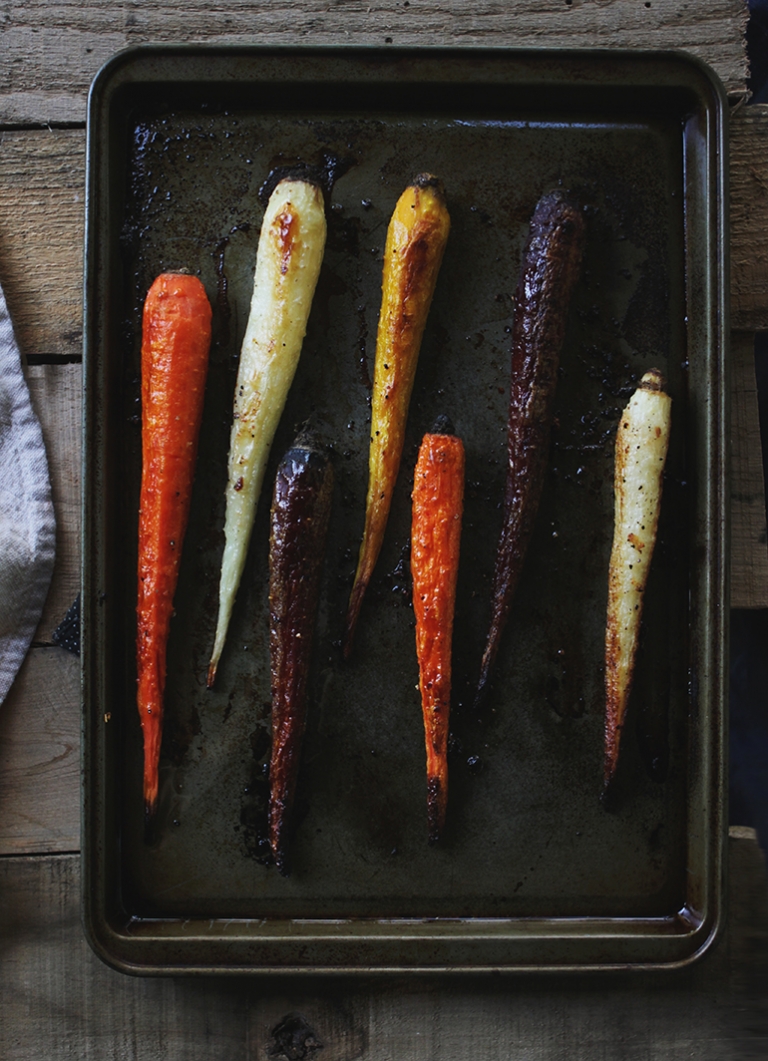 Roasted Carrots and Garlic Buttermilk Sauce
1 lb Carrots, peeled
4 Garlic Cloves, minced
2 tbsp Olive Oil
Salt
Freshly Ground Pepper
Preheat over to 400. Toss carrots in oil and seasonings. Arrange on a rimmed baking sheet.
Cover entire pan with tin foil and bake for 20 minutes. Remove foil and cook for another 20 minutes or until tender & lightly browned. Flip a few times throughout cooking.
Garlic Buttermilk Sauce
1/3 cup Sour Cream
1/2 cup Mayonnaise
3 minced Garlic cloves
1/4 tsp Salt
1/2 tsp Paprika
1/4 tsp Ground Pepper
1 tbsp Sugar
1/4 cup Buttermilk
Mix completely in blender and put in refrigerator for a few hours.
Slightly Adapted From CopyKat.Com