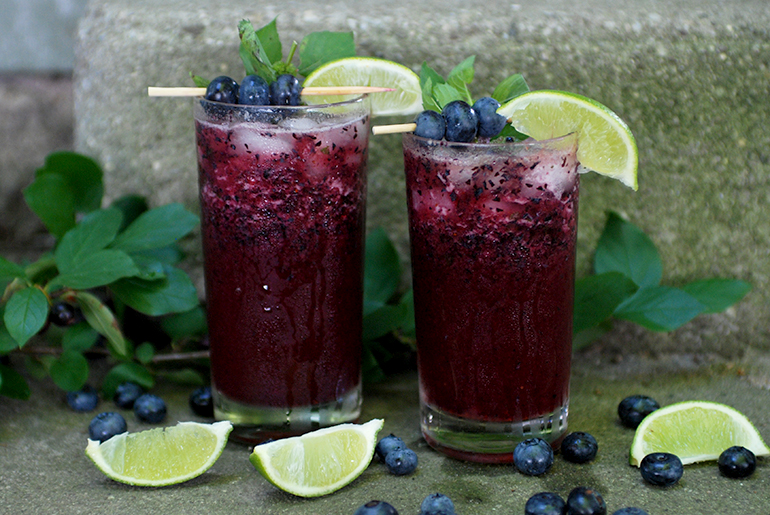 Last December, Caitlin got me hooked on mojito mocktails (aka nojitos!) with her Kiwi Lime Mojito. Mojitos are so refreshing and I find myself craving that flavor often.  And then I recently stumbled across this drink on Pinterest…and with a basket of fresh blueberries sitting in my fridge, and my mom's garden overflowing with herbs – including mint, I knew I had to try this out for Mocktail Monday!  It did not disppoint!  So refreshing and I love the fruity blueberry flavor mixed with the mint & lime!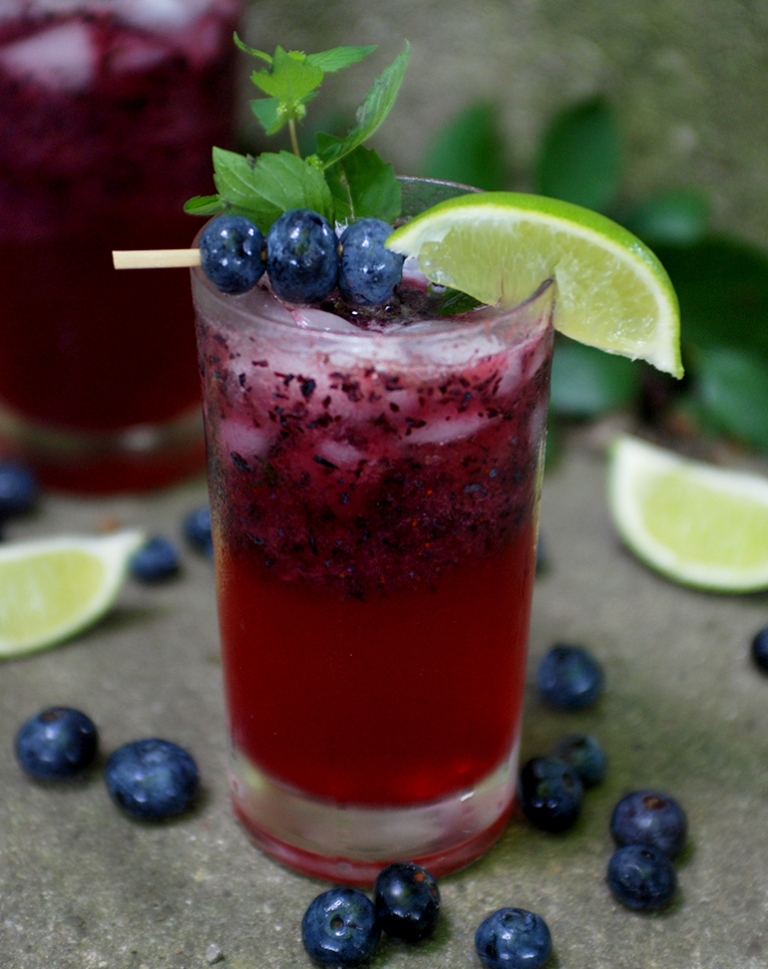 Blueberry Mojito Mocktail
(makes 2 drinks)
1 cup fresh blueberries
10 fresh mint leaves
2 teaspoons sugar
juice of 2 limes
club soda
crushed ice
In a blender, puree the blueberries, set aside. In a cocktail shaker (or mason jar), muddle mint leaves and sugar. Add the lime juice and pureed blueberries. Shake well. Pour mixture into two tall glasses. Fill glasses with crushed ice. Top with club soda and gently stir. Garnish with lime wedge, blueberries and mint sprig if desired. (You could also sub out the club soda with lemon-lime soda, you'd probably want to omit the 2 teaspoons of sugar if doing that though.  Also, you can strain the blueberries before adding them to the drink if the skins will bother you.)
Adapted from The Novice Chef

Cheers!
-Manda