I've been working overtime lately trying to get blog posts ready for when I'm down in Florida. Only a few more days!! Eeek! After a stretch of having a few projects fail miserably and having to start over, it's been nice to have some projects come together smoothly this week. (Do you feel me, DIY bloggers??) This drink is one of the posts that came together just right and provided a nice, refreshing break in my day!
You can put that pine syrup (that I'm sureee you made, right?!) to good use in this tasty holiday drink! You can also use the leftover cranberries from your cranberry mojito!
Cranberry Pine Mocktail
15-20 Cranberries
Juice of 1/2 Lemon
1 Tbsp Pine Syrup (Add another tbsp for a sweeter, stronger flavor.)
Dash of Bitters
2 Tbsp Sierra Mist
Club Soda
Combine cranberries, lemon juice, pine syrup, and bitters and muddle well. Add ice to mixture and shake until cool. Strain. Add Sierra Mist and mixture to a glass 1/2 full of ice and top off with club soda.
**Check over our pine syrup post for safety warnings on consuming pine.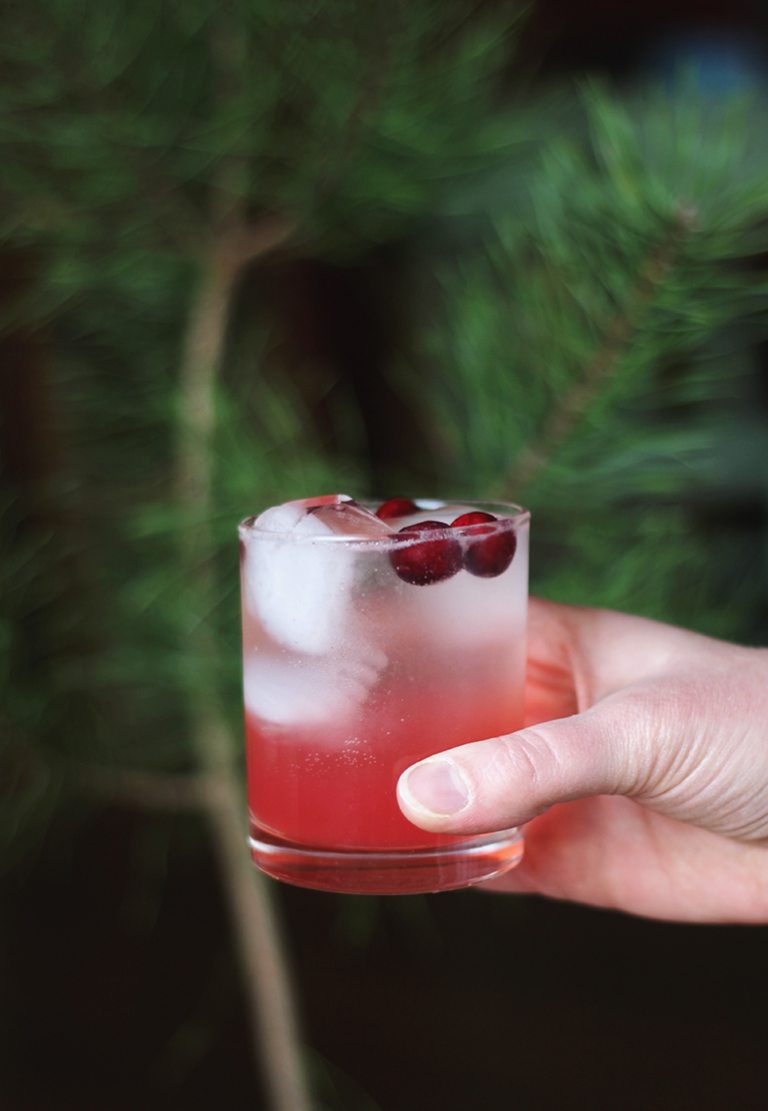 xo. Caitlin