Mojitos are one of our favorite mocktails to sip…we just can't enough of the refreshing minty lime flavor!   This cranberry mojito mocktail is the perfect drink to serve at a holiday party – it's refreshing, sweet and so festive! And speaking of festive…it's already looking like Christmas out my window!  I'm not quite sure I'm ready for snow – although the boys were pretty giddy about it and that makes it a little easier to take!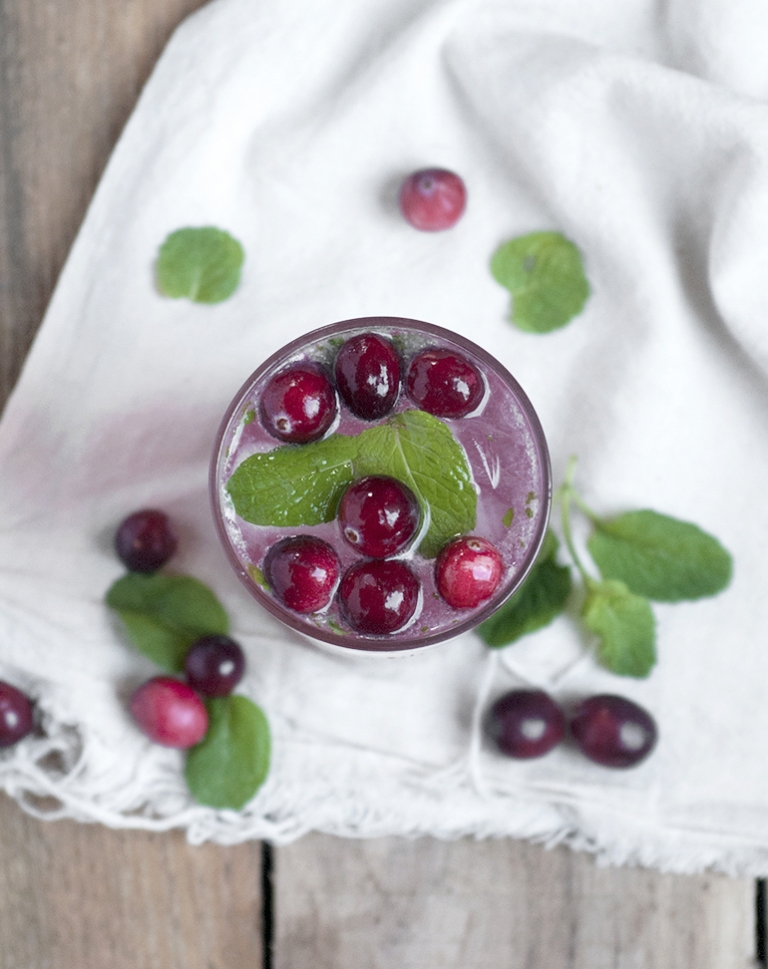 Cranberry Mojito Mocktail
4-5 mint leaves
1 tablespoon fresh lime juice
3 tablespoons cranberry simple syrup (see recipe below)
ice
lemon-lime soda or club soda
mint leaves & cranberries for garnish
Muddle mint leaves and lime juice in the bottom of a tall glass. Add cranberry syrup and ice. Fill remainder of glass with club soda. Garnish with mint leaves and cranberries. Stir before drinking. (For a sweeter drink, use half club soda and half lemon-lime soda – or all lemon-lime soda!)
Cranberry Simple Syrup
1/2 cup water
1/2 cup sugar
4 oz. fresh cranberries (about 1 cup)
In a small saucepan, simmer water, sugar and cranberries over medium low heat for about 15 minutes, stirring occasionally. Remove from heat, allow to cool slightly and strain. Discard berries.


Any good holiday drinks you're looking forward to sipping this Thanksgiving or Christmas??
Cheers!
-Manda