Since I decided to use the Plywood Christmas Tree this year instead of buying a real tree, I've been burning a lot of pine scented candles and collecting some natural branches to bring some of that fresh pine scent into my house. And now I figured out how to bottle up that fresh scent and… drink it! Okay, you might be questioning me on this, but people have been using pine needles for tea for many years. Whip up a quick batch of this pine simple syrup and use it in your mocktails and cocktails all throughout the holiday season!

Pine Syrup
1 cup water
1 cup sugar
1/2 cup chopped pines needles (I used White Pine. You can also try Spruce, Balsam Fir, or Douglas Fir ***See safety instructions at the bottom of the post.)
The fresher the tips the better. Spring is best for finding fresh tips, of course, but you can harvest during other seasons as well. I just picked the youngest looking pieces on the tree.
Add ingredients to a sauce pan and bring to a boil. Remove from heat, cover with a lid and let steep for at least 2 hours. You can leave it overnight. Strain mixture through a cheesecloth and then refrigerate the syrup until you're ready to use it. (Up to one month.)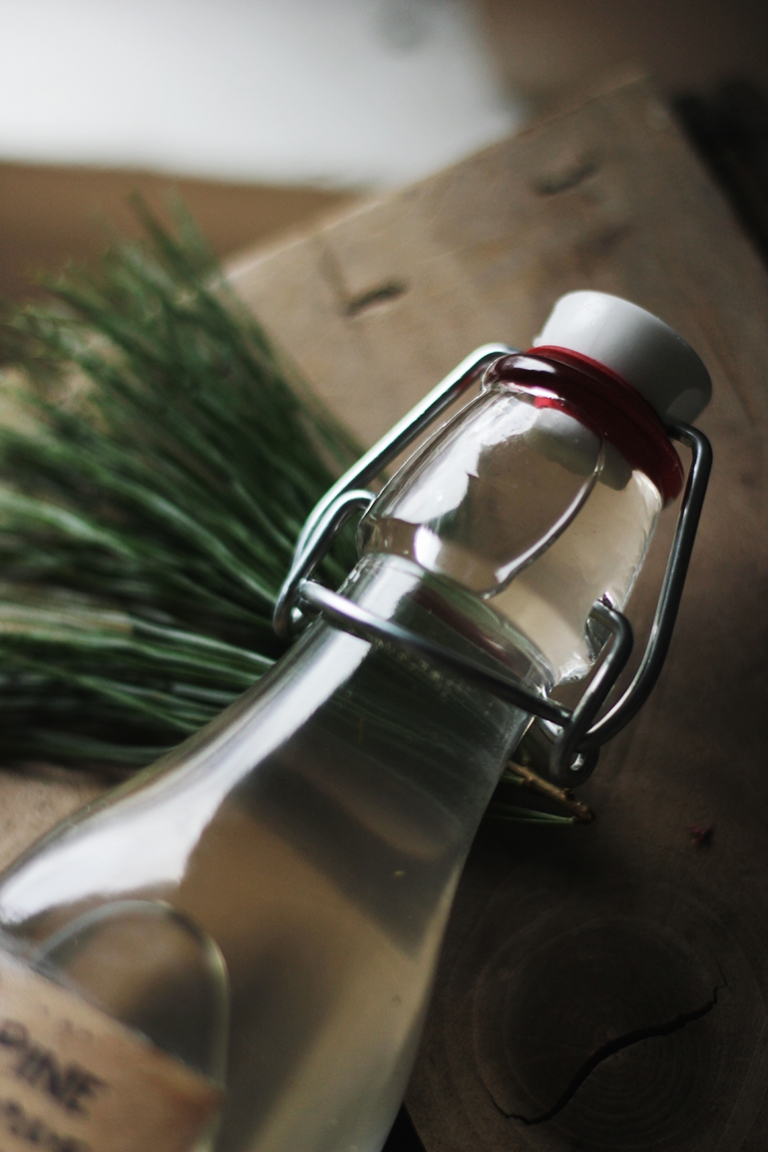 Please be sure that the pine you are using is edible. Do all your research to make sure you have properly identified the tree. (Ponderosa Pine, Yew Tree, Australian Pine, Norfolk Island Pine and Hemlock are all poisonous when ingested.) ***Women who are pregnant or trying to become pregnant should not consume ANY pine.
xo. Caitlin