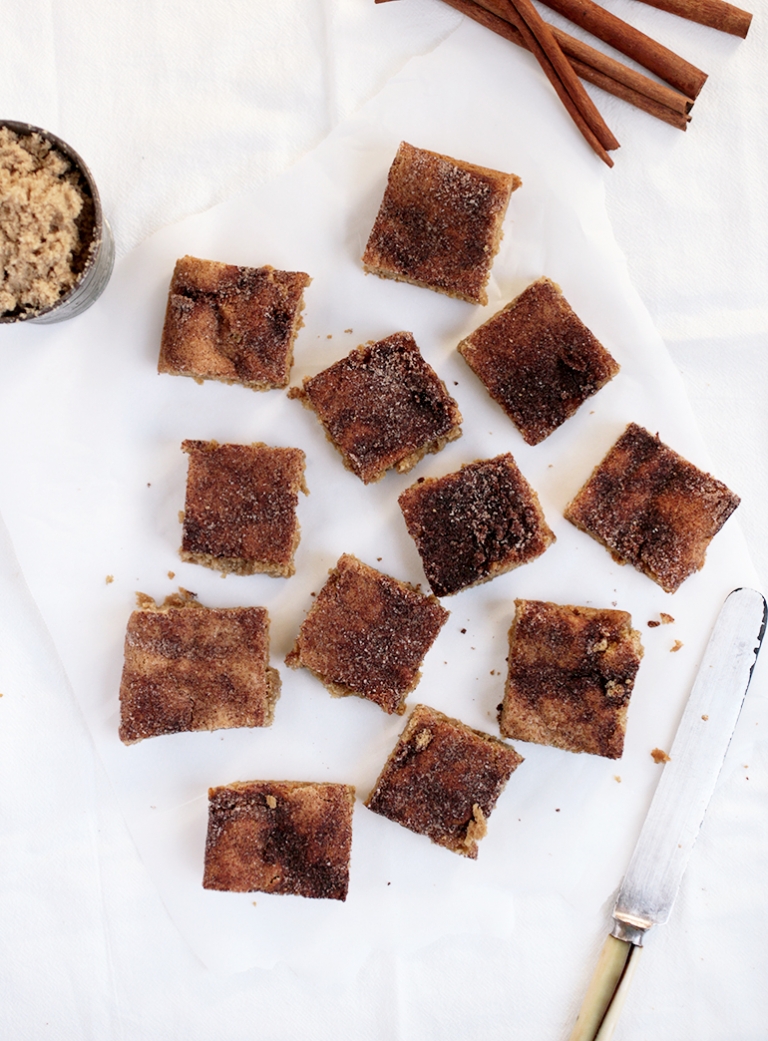 Lately my recent ingredient obsession has been cinnamon; I'm always craving it and trying to find recipes that let it shine! I blame it on a delicious drink I had at a coffee shop a few weeks ago when I was visiting my little sister (and new niece!), it had cinnamon in it and was sooo good. Plus this time of year really just makes it seem like cinnamon should be in any & every thing we eat & drink! And these blondies are a perfectly delicious, cinnamon-y treat – it's a snickerdoodle cookie in brownie form!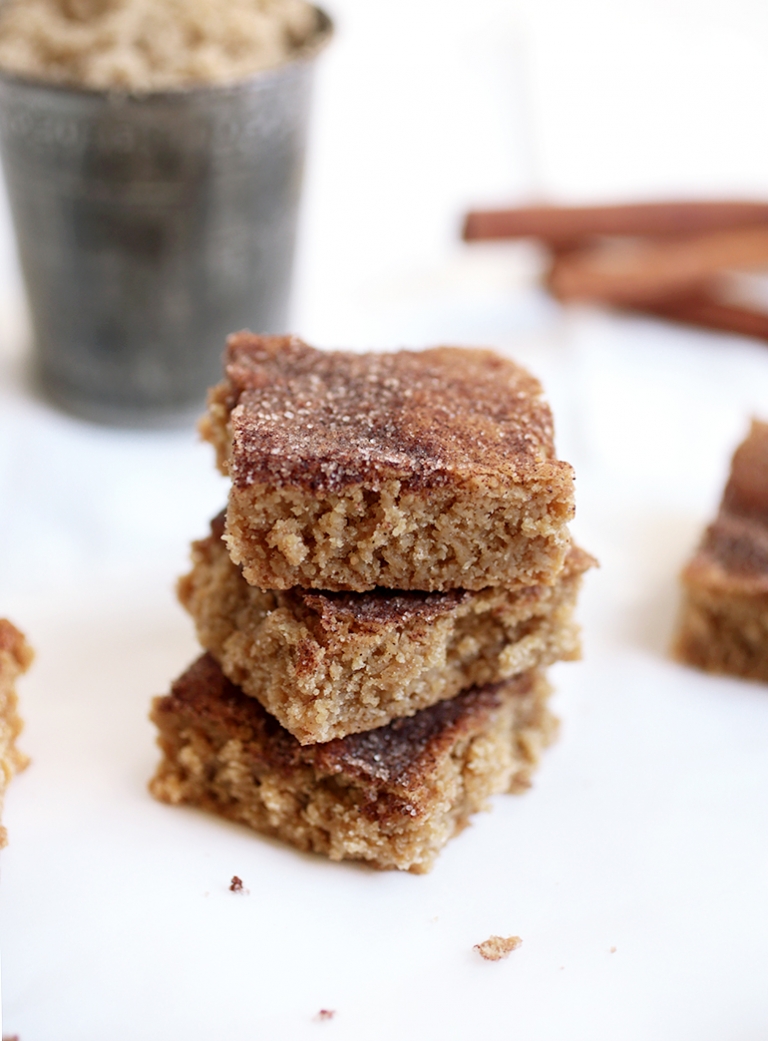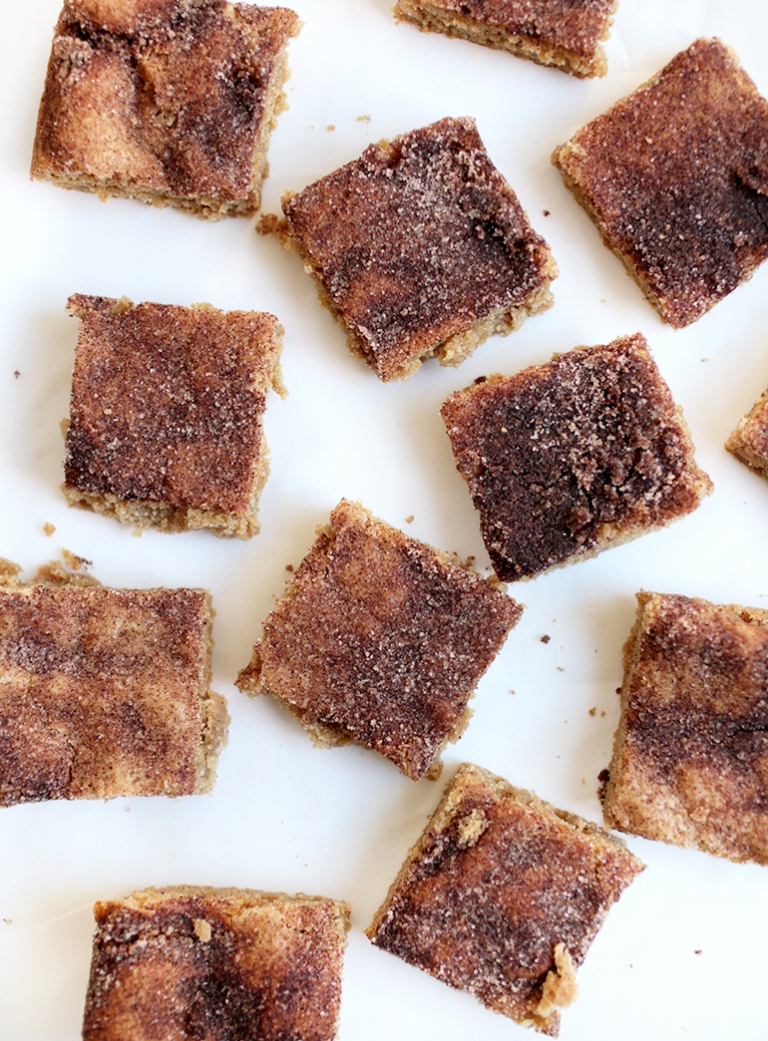 Brown Butter Snickerdoodle Blondies
1 cup unsalted butter
2 cups brown sugar, packed
2 eggs
1 tablespoon vanilla extract
2 teaspoons baking powder
3/4 teaspoon salt
1/2 teaspoon cinnamon
2 1/3 cups all purpose flour
For the topping:
2 tablespoons granulated sugar
2 teaspoons cinnamon
Preheat oven to 350º. Lightly grease a 9×13 pan, set aside.
In a medium saucepan, brown the butter over medium heat. Let cool to room temperature (you can place in a mixing bowl and mix on low speed to help with the cool down).
In a large mixing bowl, mix together the browned butter and brown sugar. Add in the eggs and vanilla, mixing until combined. Stir in baking powder, salt and 1/2 teaspoon cinnamon. Mix in flour, mixing until combined.
Press dough into the prepared pan. In a small bowl, mix together the granulated sugar & cinnamon. Sprinkle cinnamon-sugar mixture over top of dough in pan. Bake for 22-26 minutes, or until center is just set.
Adapted from Dozen Flours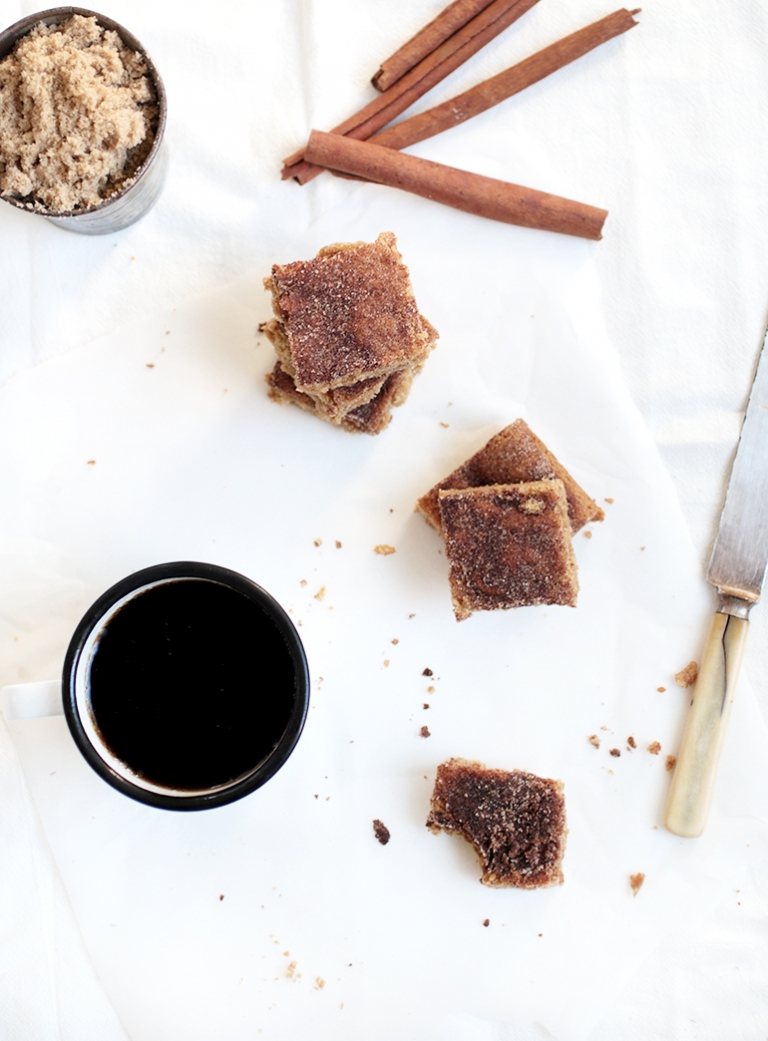 They're perfect in the morning with a cup of coffee…just sayin'! 😉
A favorite cinnamon recipe of mine were these Saigon Cinnamon Chocolate Pops – the cinnamon ice cream is amazing (and can be eaten just as is, without making into popsicles)! I highly recommend trying that if you're a cinnamon lover!
– Manda