I recently just found out about Saigon cinnamon (aka Vietnamese cinnamon).  I know, where have I been?!  If you're still in the dark like I was, Saigon cinnamon is more potent than regular cinnamon – both in scent and flavor. (Mr. Google has loads more info if ya need to know more!) Being a lover of cinnamon, I knew I had to try it immediately. I was able to find some at my local grocery store, but they also have it on Amazon
if you can't find any at a local store.  Of course my first use of it needed to include ice cream, because it's still summer…and ice cream is my favorite.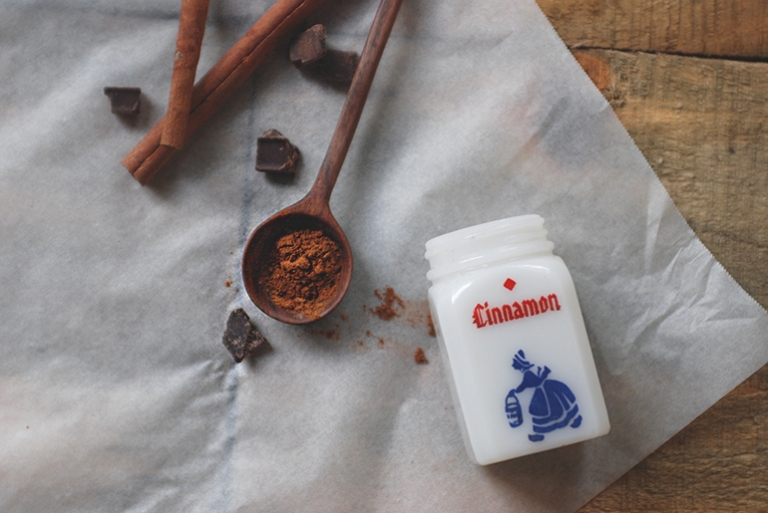 I loved, loved it in this ice cream!  It's definitely a strong cinnamon flavor and this creamy, spiced ice cream pairs so perfectly with chocolate!  This definitely should be on your to-make list!


Saigon Cinnamon Ice Cream
2 cups heavy cream
1 cup whole milk
1 cup sugar
pinch of salt
2 teaspoons Saigon Cinnamon
1 teaspoon vanilla extract
6 egg yolks
In a large saucepan, whisk together the heavy cream, milk, sugar, salt, cinnamon and vanilla extract. Heat over medium heat until very hot, but not boiling. In a medium bowl, whisk together egg yolks. Slowly pour about 1/2 cup of the hot milk into the yolks, whisking constantly, this gently warms the egg yolks (so they don't become scrambled eggs!). Keep adding the milk slowly, constantly whisking, until you have about 1/2 of the hot milk mixture stirred into the eggs yolks. Pour the egg mixture back into the pan with the remaining milk and heat over medium heat, stirring, until the mixture reaches 165-170ºF. Remove from the heat and strain through a sieve into a large bowl. Let cool to room temperature (you can set the bowl in an ice bath to speed up the cool down process), cover and refrigerate 8 hours or overnight. Once mixture is completely chilled, churn the ice cream mixture in your ice cream maker. If making popsicles, pour into popsicle mold
. Freeze for a few hours or until hard.


Homemade Magic Shell

1 cup chopped chocolate
2 tablespoons vegetable oil (or coconut oil)
In a microwavable bowl, stir together the chocolate and coconut oil. Microwave in 30 second increments, stirring in between each cycle until smooth.


Assembly: Remove popsicles from mold (I run mine under warm water till they're soft enough to pull out…just don't get them too warm or they will start to melt!). Pour magic shell into a glass or container that's slightly wider than the popsicles and a few inches taller (I used a drinking glass). Dip popsicles in, wait a minute for the shell to harden and enjoy! (If making a bunch at a time, it's easiest to keep all the popsicles in the freezer on a cookie sheet lined with wax paper, then dip one at a time, placing the dipped ones back on the cookie sheet once the chocolate sets.)  Wrap extra popsicles in wax paper and place in a ziploc bag or airtight container in freezer.


Of course if you don't have a popsicle mold, dipped cones are always a good idea too…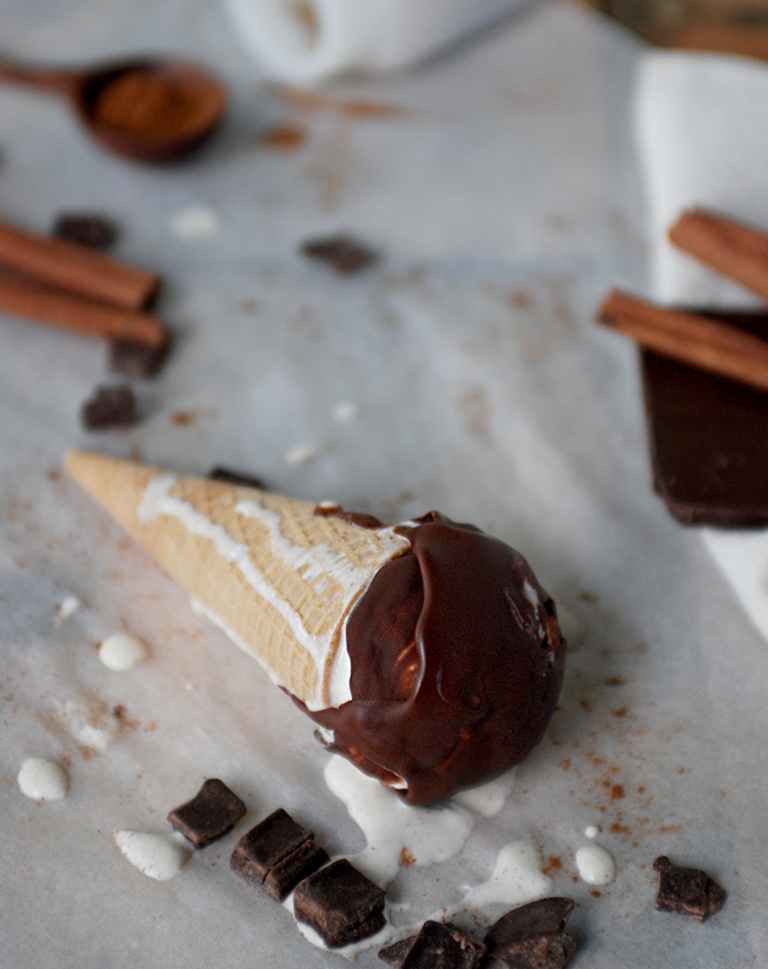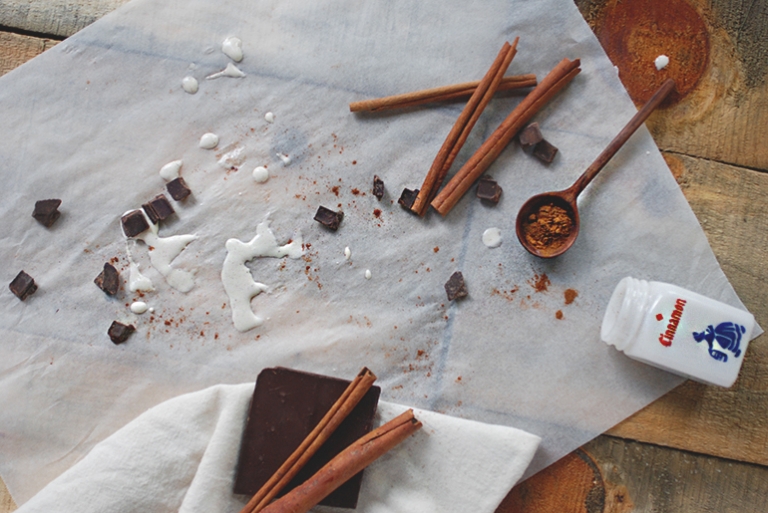 Enjoy!
-Manda