Last month was my 40th birthday (😳 wow, cannot believe that!), and my family threw a backyard garden party for me! It was a beautiful evening filled with my favorite foods and some of my favorite people. I'm not overly into being the center of attention and didn't want a big fuss made over my birthday. My family wanted to do a "little" something though, so my requests were: no surprise party, keep it simple and small.
This beautiful backyard garden party was everything I wanted and then some! We had the party in my parent's little orchard. We spend a lot of time over there and have hosted quite a few parties there – like my 30th. The table settings were perfect – charcuterie centerpieces mixed with flowers from my brother-in-law's garden and olive and eucalyptus branches. There was a brief rainstorm right in the midst of set up, but thankfully it was short lived and the party could go on! I'm so thankful for my family and the love they show me – and the parties they throw!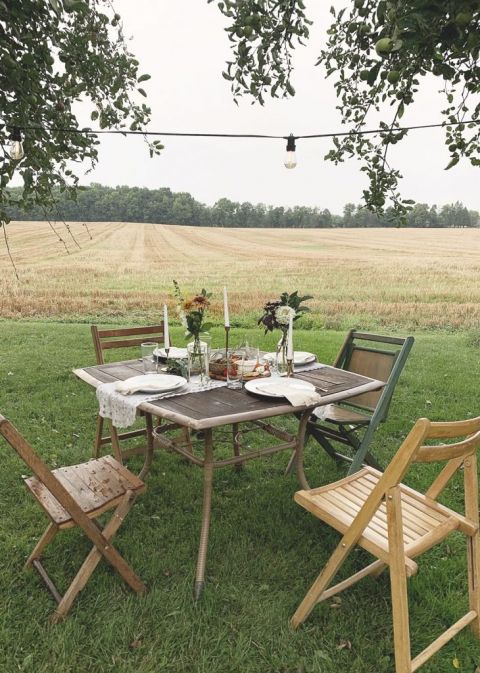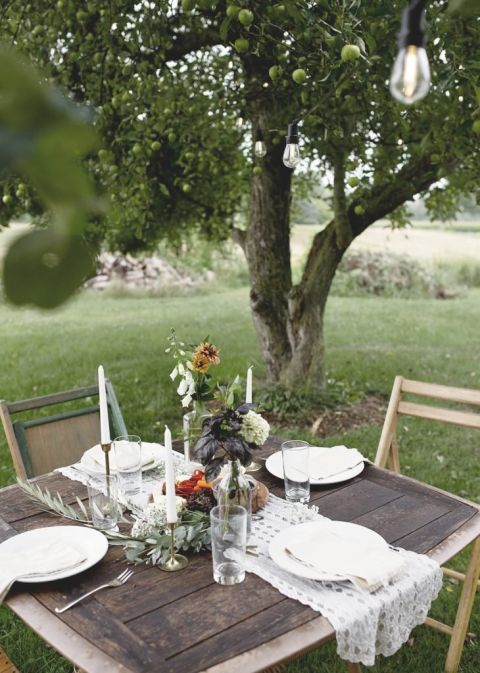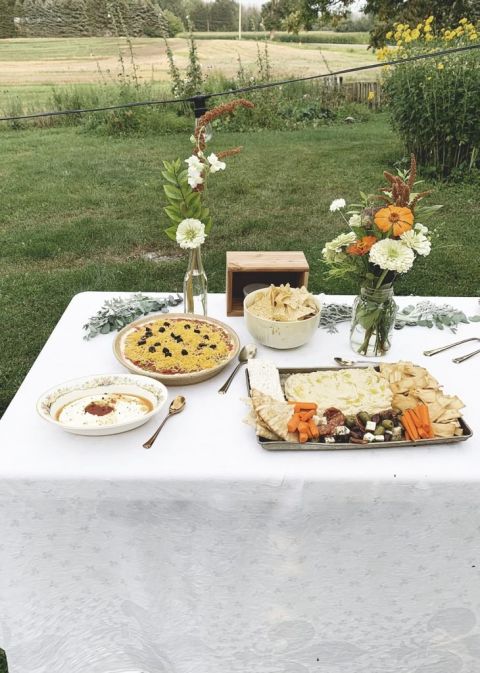 My favorite foods are appetizers and desserts – so that's what we had! You can find some of our favorite appetizer recipes here, like this beloved taco dip recipe!
Cheesecake is my all time favorite dessert, and Cheesy Eddie's in Rochester is one of my favorite places to get it. They had my favorite – peanut butter cheesecake at the party, along with my favorite cookies, Jillian's Delights. One of my favorite cakes is the Wegmans white cake. Caitlin made the cutest cake topper for that, from thyme! You can see a video she shared on how she made it here.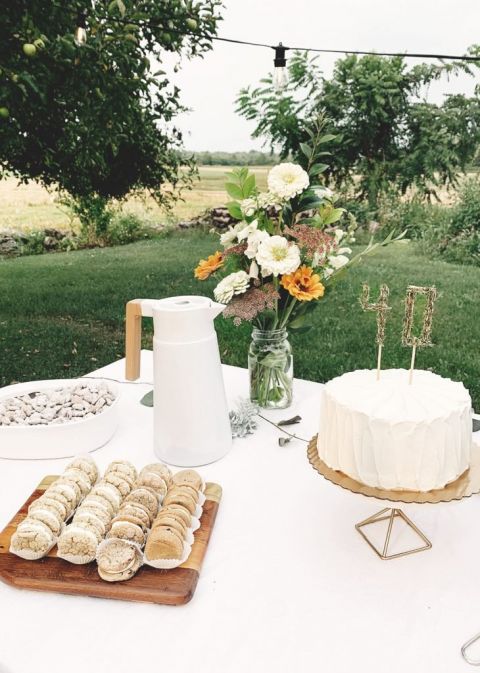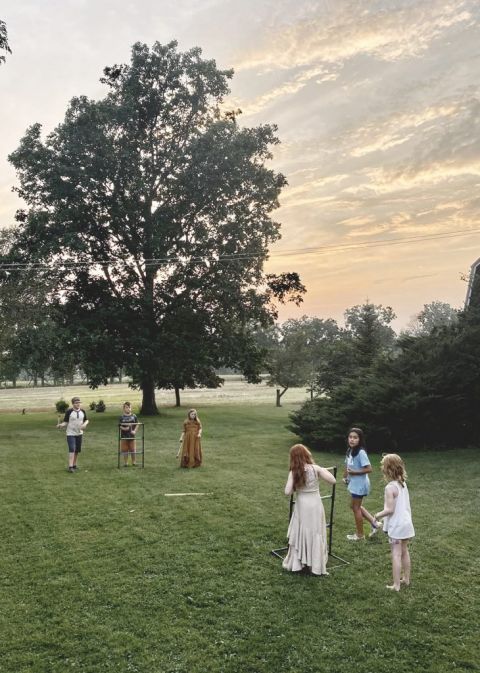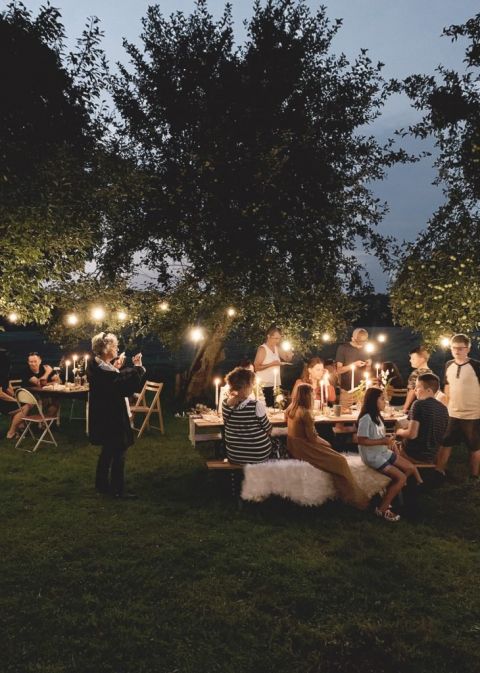 Didn't they do a wonderful job?? If you're looking for more fun celebration ideas, be sure to check out more of our gatherings here and here.
-Manda