This past week has been pretty tough for me with the
(mostly)
no refined sugar/healthier eating
that I've decided to tackle this month. I'll fess up and let you know I've had a couple cheats – while I still haven't had any desserts (killing me!), I did go a little carb-heavy a couple times. 😬 I wish,
really wish
, I could feel as good eating carrots & apples as I do breads – ha! I'm still at my same 4 pound weight loss that I was last week (I shared that on
Instagram
last week, I'm mixing it up with sharing progress updates here & over there) – probably because of my cheats – ha! But overall, still chugging along and doing pretty good sticking with it. It's supposed to be warming up a bit around here, so I'm hoping I can get out to exercise a little more over the next week. (I haven't been doing great with that).
The bright spot for me last week was my mom making some protein bites that were really good. Since I enjoyed them so much, I decided to share my version of them with you, in case ya need a little pick me up for those hangry moments.
My mom had found chocolate peanut butter powder at her last Aldi's shopping trip and found a recipe on the bag to make protein balls. I looked at two different Aldi's and could not find the chocolate version – so I just stuck with the regular pb powder. (This powder does have a tiny bit of sugar in it, so if you're going completely no refined sugar, you'll have to find a different brand with no sugar. I'm okay with it because 1). it's a small amount and it has way less calories and fat than even natural peanut butter does 2). I don't pound these – they're a little treat every now & then). I had to come up with my own recipe since my mom bought what seems to be the last bag of chocolate pb powder in the area! (You can find other brands of
peanut butter powder
, Aldi's is pretty cheap though – my bag was just $3.49!). These bites get a kick of protein from the pb powder, oats & flax seed. I toasted my coconut because I only eat toasted coconut (don't like the texture of it un-toasted), but you can leave it un-toasted if you like. I'm happy to have another healthier treat to get me through those hangry moments! 😉
Peanut Butter + Toasted Coconut Protein Bites
1-1/2 cups rolled oats
1/2 cup peanut butter powder (I found mine at Aldi's)
1/2 cup toasted (unsweetened) coconut flakes (see below for how to toast coconut)
1/4 cup honey + 1 tablespoon
1/4 cup water + 1 tablespoon
2 tablespoons milled flax seed
1 teaspoon vanilla extract
Combine all ingredients in a medium size bowl and stir until thoroughly combined. (It does take some good stirring to get it all mixed together; if it's too dry, add a little bit more honey or water). Shape into balls and stick in the fridge for about 10 minutes to set. I like to store mine in the fridge – they stay a little bit more moist.
To toast the coconut: Spread a layer of unsweetened shredded coconut in the bottom of large skillet. Heat over medium low heat, stirring frequently until most of coconut is light brown. Pour onto large plate or pan to cool.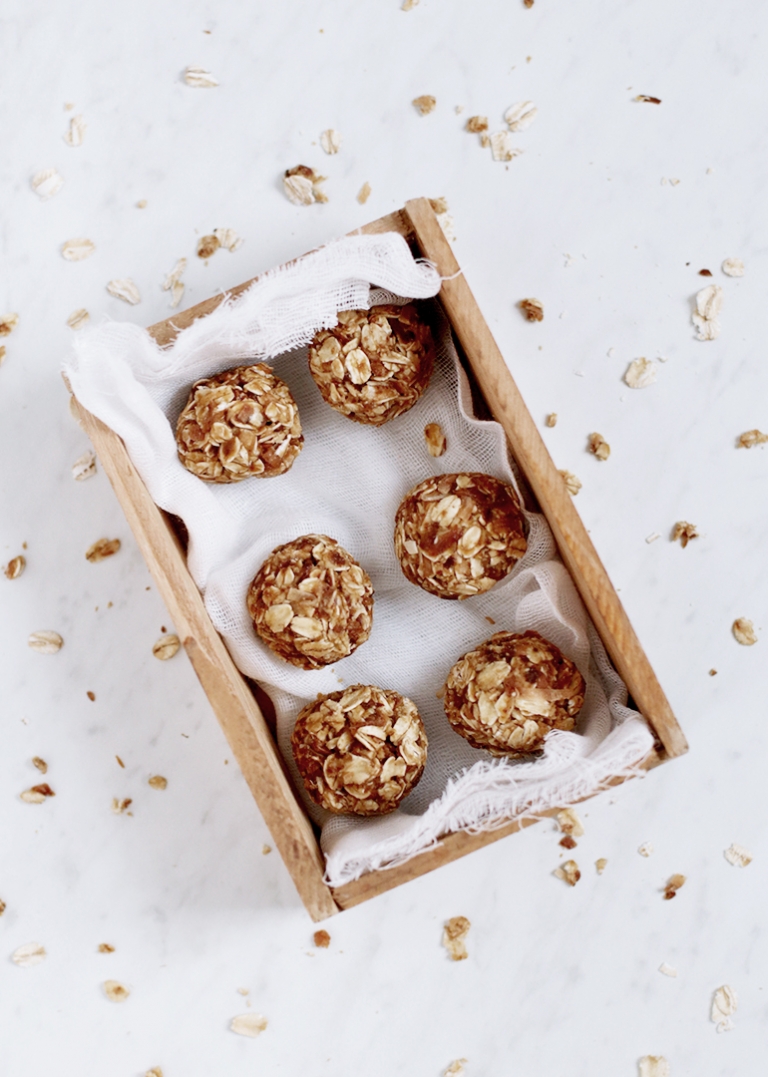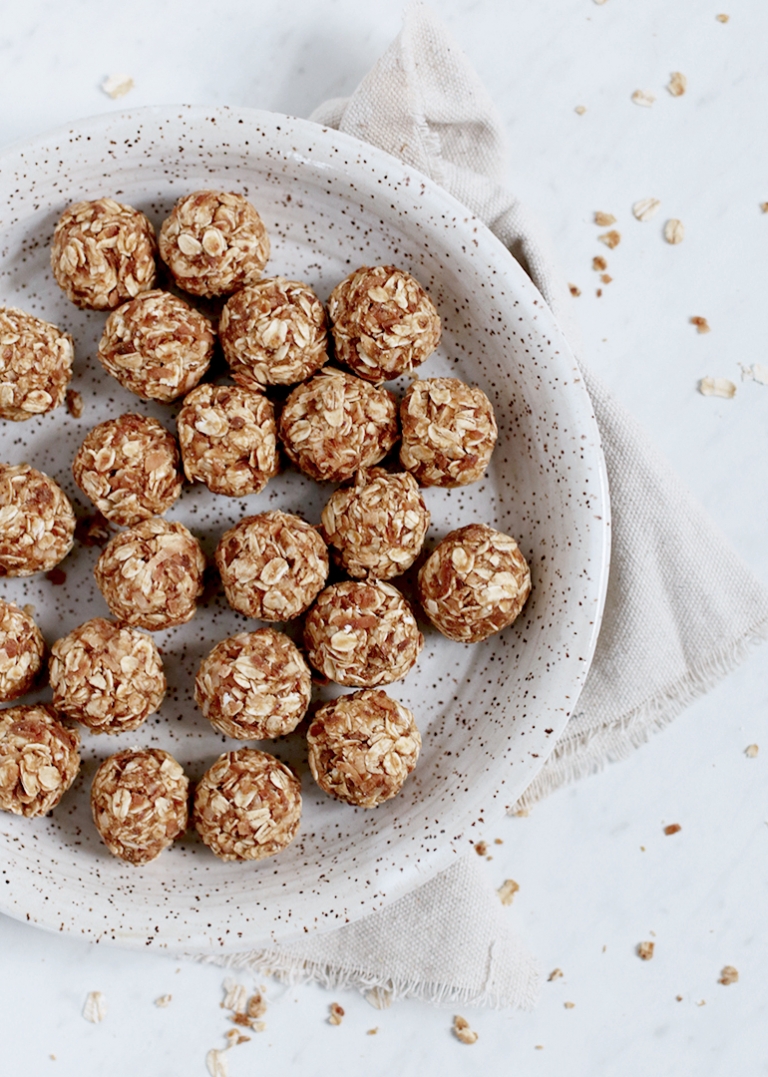 Here are a few other healthier treats I like to have around for when cravings hit: Natural Peanut Butter Fudge | Peanut Butter Oatmeal Energy Bites | Frozen Greek Yogurt & Fruit Bark.
– Manda