In case you missed it, I've been trying to eat
healthier
this year. One of the things that I need to make sure I have on hand are quick, easy, on-the-go, healthy foods. Otherwise, it's often my downfall for grabbing something that I shouldn't be eating. Or the cause of me getting very hangry! 😉 So while this little frozen treat seems quite summery (and looks like it should be showing up at a 4th of July party!), it's a lifesaver for those
I need something right now but I'm running out the door and don't have time to make anything
moments! I grab a few pieces of this bark, throw them in a container, and can munch on the go! (You do need to eat them immediately or they will melt and turn back into regular yogurt!) A little protein, a little fruit and a bit of sweetness – perfect!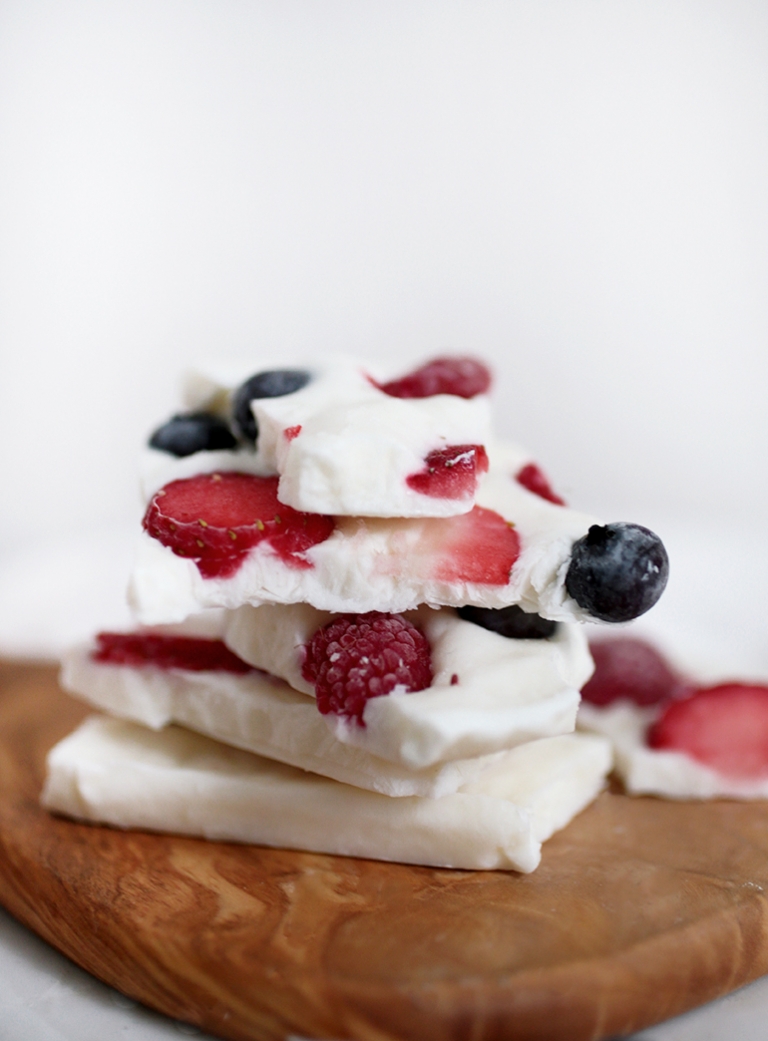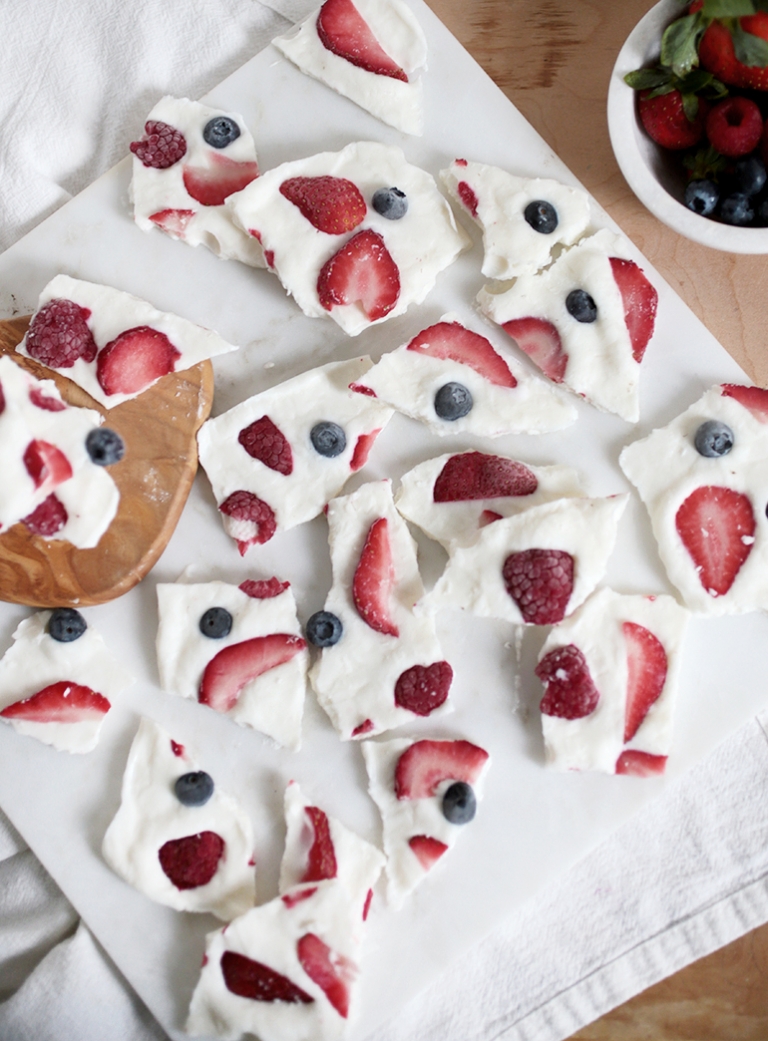 Frozen Greek Yogurt & Fruit Bark
2 cups plain greek yogurt
2 tablespoons honey
fruit of choice (sliced if necessary)
Line a small baking sheet (I used a 9×13) with parchment paper. Mix together the yogurt and honey. Pour yogurt into the prepared pan. Add fruit to top. Freeze for a few hours. Once frozen, break bark into pieces. Store in an air-tight container in the freezer.
Any favorite healthy, on-the-go breakfasts or snacks you've been loving lately? This Natural Peanut Butter Fudge has also been a lifesaver the last month if you're looking for another easy, healthy snack option!
-Manda