Michaels
challenged us this month to work on an organization project and the first thing that popped into my head was the pile of unorganized, maybe-expired, many-duplicate spices that were in my cupboards. I've been trying to think of a way to display them out on my open shelving in a way that isn't absolutely horrible to look at every time I pass through the kitchen. So I got to work and picked up a batch of jars and designed some simple labels so I could recycle all of those old bright-red spice jars. Ha! I found the glass tray with the black trim in the new spring plant section at Michaels and the jars fit inside perfectly so I grabbed it to turn it into a little shelf/display. I'm loving how all the pops of black are working in the kitchen too – before it was just light neutrals on the shelves but I'm really digging this look! We're including our printable below if you want to use it to get your spices in order too!
What you need:
Glass Jars
–
Spice Jar Printable
–
Full Sheet Sticker Paper
-Scissors
–
Glass Tray
to use as Spice Rack
Print labels on sticker paper. Cut out labels leaving a small ring of white around the edge. Peel off backing and secure to the side of the glass jar. Fill with coordinating spices and put them on display!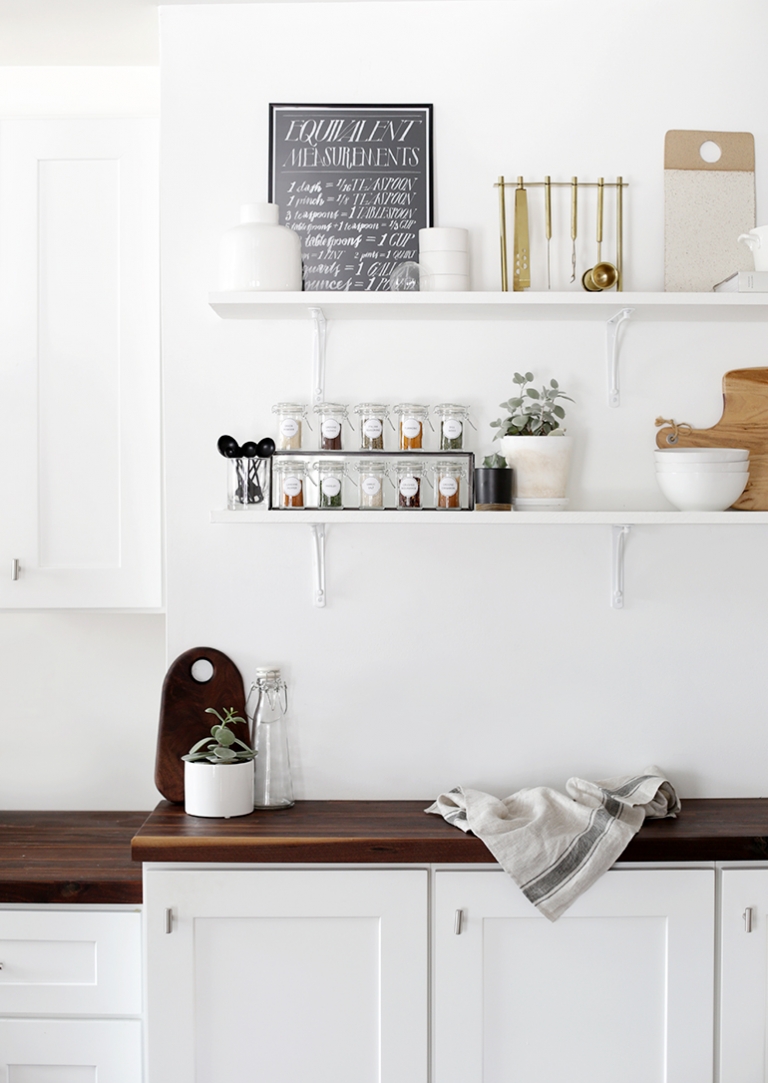 So pop on over to
Michaels
to pick up everything you need to get organized for the new year!
-Caitlin
On my shelves: White Vase. Black Frame. Equivalent Measurements Print. Brass and Marble Bar Tools. Black Measuring Spoons. Black Planter.