Last week we had a few days above 35°… they were glorious. I went out hiking, rolled the windows down in my car, went around without a coat on. And now we're back to 10°. This has been the most brutal winter that I can remember. So long and so dang cold!

I managed to get outside and have a few photos taken of my go-to outfit. I've been wearing a lot of neutrals, jeggings, cozy sweaters, booties, and layers this winter. I always add on lots of rings and bracelets so I feel a bit more girly – I'm used to wearing heels and dresses all the time but that's just too much fuss for this much cold.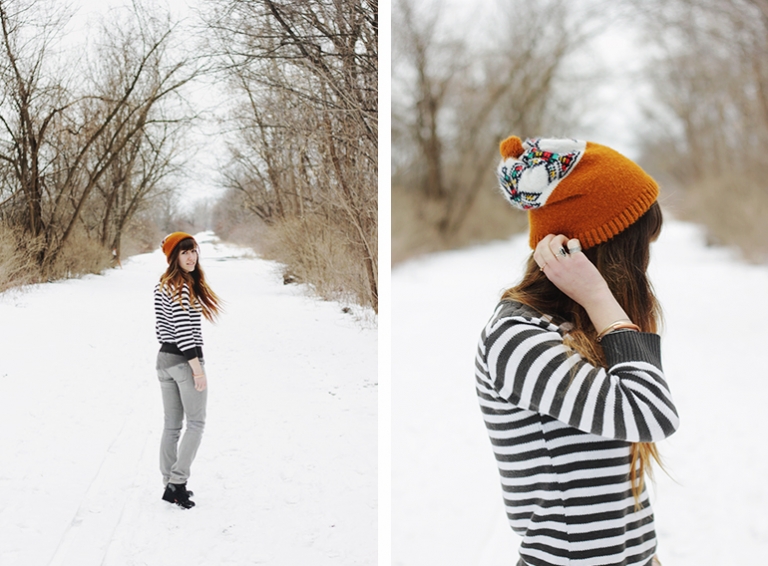 Jeans: Guess, thrifted | Sweater, Boots, Hat: vintage, thrifted | Copper Cuff: DIY | Rings: DIY & thrifted
What's your go-to outfit to get you through the winter months?
xo. Caitlin